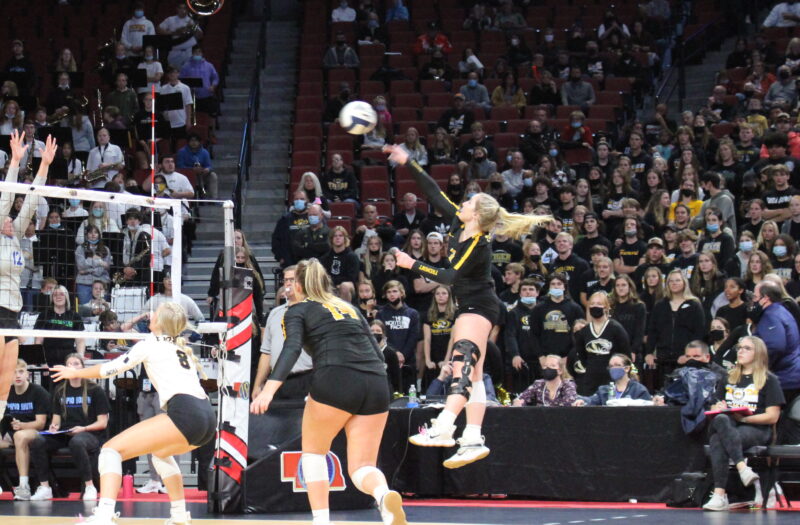 Posted On: 01/5/22 6:15 PM
Our look at the new 2025s in our watch list continues with setters!
Yesterday, we introduced you to a handful of outside hitters who broke into the latest update to Nebraska's Class of 2025 rankings. That feature is a good transition to this setter spotlight, where that same high talent level should be evident. This group is stacked no matter which position you look at.
So, let's keep things rolling with a few setters to watch.
Meghan Anderson Meghan Anderson 5'9" | S Omaha Duchesne | 2025 NE - 5'9 S - Omaha Duchesne
I mentioned yesterday that Omaha Duchesne was stockpiling some talent in this class. Add Anderson to the list. She has a big opportunity to make some noise with Nebraska Elite very soon, and that could be a good springboard into the fall high school season, too.
Mattie Kamery Mattie Kamery 5'7" | S Minden | 2025 NE - 5'7 S - Minden
Kamery is a big threat regardless of rotation. She's listed as a setter, but she also took some monstrous swings on the left side for Minden last fall. Her natural arm swing and jumping ability allow her to do anything on the court.
Grace Lewis Grace Lewis 5'9" | S Omaha Northwest | 2025 NE - 5'9 S - Omaha Northwest
Lewis