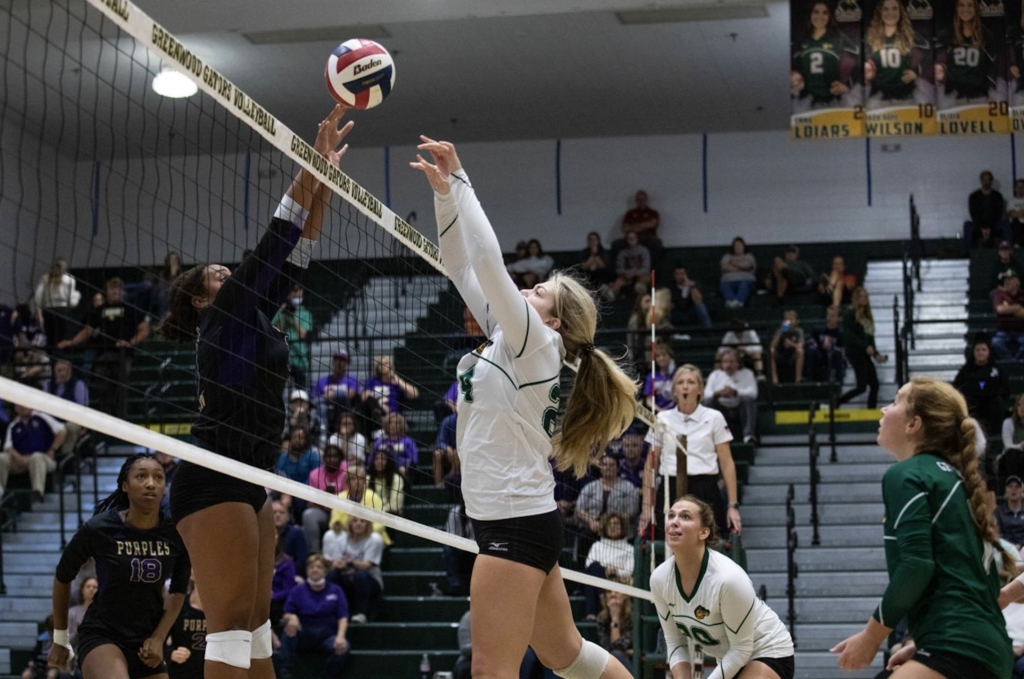 Posted On: 01/10/22 6:15 PM
SKEVA 16 Blue has lots of young talent on their squad! Here's some players to highlight. 
Chaney Barrow- From Logan County High School, Chaney Barrow shows great promise from the setting and defensive specialist position. Barrow is just a freshman and playing up on the 16s because of her skill level but also her determined attitude. She's a coachable kid that strives to get better on the floor and off. One of her previous coaches, Lexie Holloway, always talks to me about her love of the game and how she's just a fun kid to watch. Barrow will be a big piece of this puzzle for SKEVA 16 Blue! 
Halleigh House- Sophomore defensive specialist and outside hitter from Greenwood High School, Halleigh House will be a huge impact for the team! House is a 5'8 hitter that has gradually been playing more in the back row. She's very good at being open to hit out of the pipe (middle back) and constantly stays involved in every play.
Morgan Trevor- Another athlete from Greenwood High school, Morgan Trevor shows great promise as a potential hitter. Trevor has the ability to rise up and effortlessly hit a ball from any position. She