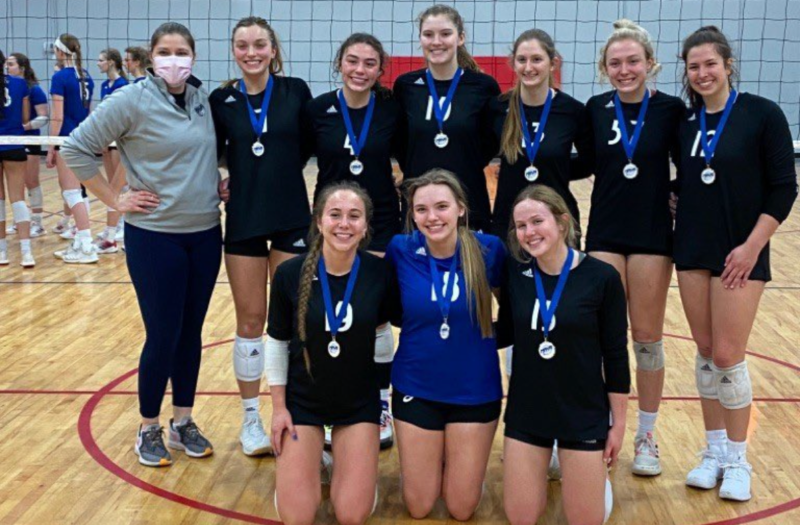 Posted On: 01/9/22 10:34 PM
Mid America Volleyball Association features several talented teams, one of which is MAVA Adidas 18 Select. 
Here are three MAVA Adidas 18 Select players to watch. 
Kyndal Ganoe Kyndal Ganoe OH Bardstown | 2022 State KY is a 5-8 outside hitter/defensive specialist from Bardstown High School. A versatile player, Ganoe has delivered from multiple positions throughout her prep volleyball career. Ganoe, who was tabbed an All-State Honorable Mention player in 2020, produces from both the front row and the back row. Agile, Ganoe is quick reacting and possesses a solid all-around skill set that allows her to thrive from multiple positions. 
Mary Hargan Mary Hargan OH Elizabethtown | 2022 State KY is 6-1 senior outside hitter from Elizabethtown High School. A Kentucky Volleyball Coaches Association (KVCA) First Team All-State selection, Hargan is headed to Morehead State University. A player with solid jumping ability who excels on the left side of the net, Hargan is explosive with the ability to produce as a go-to hitter and a primary passer. 
Emily Young Emily Young DS/L Sacred Heart | 2022 State KY is a 5-7 senior libero from Sacred Heart Academy. A Kentucky Volleyball Coaches Association (KVCA) First Team All-State selection, Young is headed to the University of Dayton. Athletic, Young covers the court extensively while possessing quality passing skills and defensive