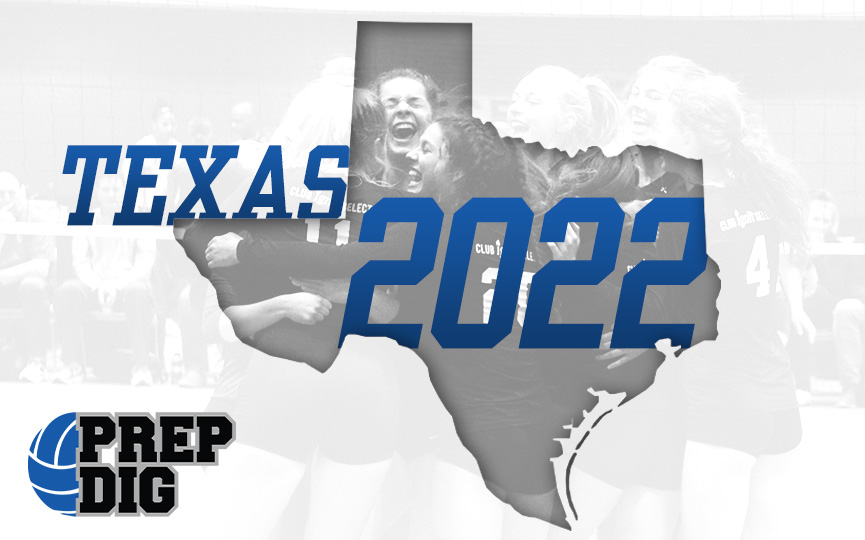 Posted On: 01/18/22 5:48 PM
We are super proud of our growth over the past couple of months  We have grown to be able to rank the best 160 players in the 2022 class. We have added some new players and also had tons of players who made some serious movement up/down the list.
We love what we do and are always looking to learn more about the athletes we currently have on our list and also ones that aren't on it yet.  The best way for me to learn is for you to talk to me about them.  I love interacting with our readers.  Please do not hesitate to contact me with information via email, social media, or in person if you see me out at a tourney.  I have tons of players, coaches, and parents who message me and keep me updated with new information on their seasons/training/tournaments. We hope you are enjoying our website. Thank you for reading!
Click Here for the Texas State Rankings.
I often get asked what goes into the ranking process. Well here is how I am going about it.  I stay connected to the volleyball scene as much as I can.  We speak to hundreds of club and high school coaches, club directors, and college coaches across the entire state to gather as much information as possible on each athlete.  We study tournaments entered and tournament finishes.  We study high schools, preseason lists, and awards given to athletes from the state of Texas high school systems, coaches associations and club awards. We have been watching a lot of awesome club volleyball tournaments in person and also have been watching hours of game footage and highlight reels as possible.  The more film you have online, the better the research and analyzing of skills I can do to make the ranking as accurate as I can.  You are more than welcome to tag us on social media or send us emails with updates to your film.  It is also a great idea to keep updating it so that you can keep getting more exposure to college coaches.  They are watching too.
The other question I get often from parents and players is "Is it 100 accurate?"  The short answer is no.  However, we are putting a lot of hours and hard work into trying to get it as accurate as we can.  With over 20 years of analyzing players and college recruiting, it is still a difficult task to get it perfect. The fact that we must take multiple things into consideration and understanding that everyone is entitled to their opinion, has allowed me to be content with how we are going about it.  While we know that it is not an exact science, we are very confident in the hard work that is going into analyzing each player and the overall ranking process. 
We hope you are as excited as we are about our coverage of the wonderful Lone Star State volleyball players. We super excited to introduce new players in the 2022 class.  We will be rolling out our Prep Dig State Ranking each week with a different class and we are starting this week with senior class.  Next week we will update the 2023 class and then follow with the 2024. The last week, we will roll out the 2025 class which we are super excited for since it will be the first time they will be released.  We are still looking for more players in the 2025 class so please contact me with more names.
Stay tuned for more articles on your favorite athletes.  If you have anyone you think we should watch out for, please shoot me an email with some info at nov8vb@yahoo.com.  Also don't forget to help these kids get more exposure by sharing our stories with your friends.  Help us help them by simply retweeting on Twitter or sharing on Facebook.  Thanks for following Texas Family!