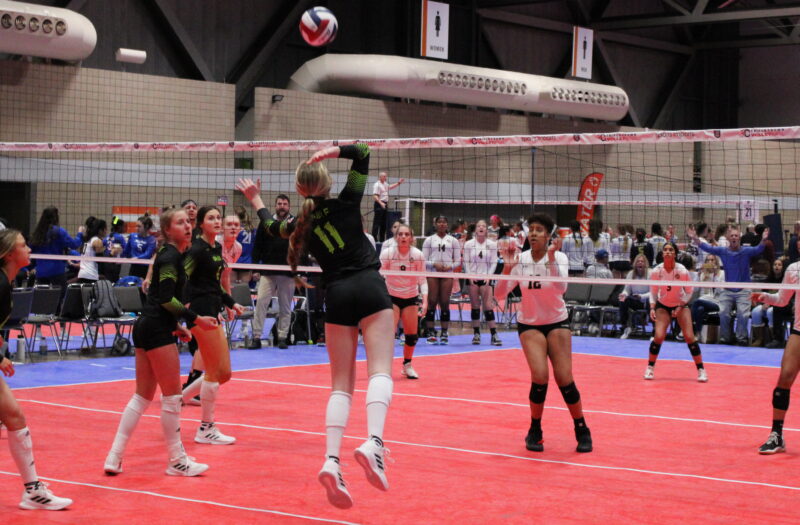 Posted On: 04/7/22 10:53 AM
Who said we can't talk about high school volleyball in April?
Okay, before you get too excited, we have a long way to go before we dive headfirst into the upcoming 2022 high school season. Even still, we're starting to see some high school trends emerge as we expand our Class of 2025 watch list.
Our latest update to the watch list was motivated by all the new talent we've discovered in this year's club season. In spite of this club focus, it's hard not to notice some of the top talent in the class gravitating toward a few high school powerhouses. If we're trying to forecast the long-term futures of some big-name schools, this might be a good place to start.
So, keep an eye out for these schools as they stockpile some of the best 2025s that Nebraska has to offer.
Norris
It's surely not a surprise to see Norris here.
We've documented the strength of Nebraska ONE 15 Synergy throughout the club season, and the link between that squad and Norris is about as strong as it gets. Synergy standouts Kendall Cose Kendall Cose 6'0" | RS Norris | 2025 NE , Harper Gable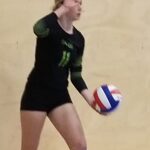 Harper Gable 5'10" | DS/L Norris | 2025 NE , Lexi Hasselbalch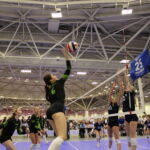 Lexi Hasselbalch 5'10" | MB Norris | 2025 NE , and Kendall Cose Kendall Cose 6'0" | RS Norris | 2025 NE , Harper Gable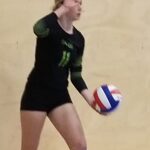 Harper Gable 5'10" | DS/L Norris | 2025 NE , Lexi Hasselbalch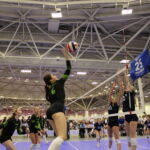 Lexi Hasselbalch 5'10" | MB Norris | 2025 NE , and Anna Jelinek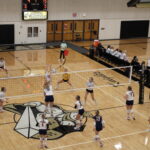 Anna Jelinek 5'8" | DS/L Norris | 2025 NE all represent the Titans on the high school side. Jelinek had a particularly impressive varsity freshman campaign while anchoring the libero position on a veteran-laden Norris squad last fall. Count on more Nebraska ONE stars to join the fray over the next few years. Of course, the biggest common thread in all of this is probably Christina Boesiger, the head coach of both 15 Synergy and Norris. That kind of year-round player-coach chemistry is tough to beat! We can't leave Rya Borer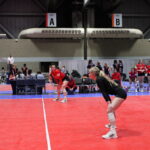 Rya Borer 5'1" | DS/L Norris | 2025 NE out of the mix here, either. This skilled libero has been carving her own path with Premier Nebraska 15 Gold, and her abundance of highlight moments has garnered her a spot on our watch list. In any case, Norris will have a lot of 2025s at its disposal next fall -- and beyond. Omaha Marian I've mentioned before that Marian seems to be building toward a strong future. The Class of 2025 has a lot to do with it. Campie sets for Omaha Marian. Isabel Campie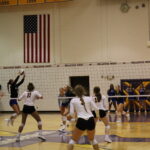 Isabel Campie 5'7" | S Omaha Marian | 2025 NE has already had plenty of time in the spotlight for the varsity squad. Being a starting freshman setter in the ultra-competitive Class A can be overwhelming, but Campie handled it with maturity the whole way. That success has carried into another impressive stint with Premier 15 Gold this spring. A couple of new Marian additions have appeared on the watch list. Lainey Bosiljevac Lainey Bosiljevac 6'0" | MB Omaha Marian | 2025 NE has done some nice work in the frontcourt for Premier 15 Black this year, while Gabi Hern Gabi Hern 5'10" | RS Omaha Marian | 2025 NE has done the same for Nebraska Juniors 15 Black. Each provides some nice attacking options for the Crusaders — and this is a program that's already known for its prolific hitters. But, Marian isn't just getting frontcourt players from the Class of 2025. Defensive specialist Melody Mayer Melody Mayer 5'7" | DS/L Omaha Marian | 2025 NE has been on our watch list for a while and is a stout backcourt player for Nebraska Elite 15 Matrix. She's yet another player to watch as Omaha Marian stocks up on some talented 2025s. Omaha Duchesne Here's an Omaha team poised to bring some 2025 firepower to the Class B field. Many of Omaha Duchesne's 2025s have also joined forces in club competition. Meghan Anderson Meghan Anderson 5'9" | S Omaha Skutt Catholic | 2025 NE , Rilyn Gish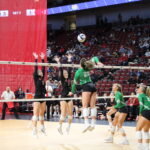 Rilyn Gish 5'10" | MB Omaha Duchesne | 2025 NE , and Elizabeth Layson Elizabeth Layson 5'11" | OH Omaha Duchesne | 2025 NE have carved out important roles with Nebraska Elite 15 Matrix after all three of these players were mainstays in the Cardinals' starting lineup last fall. After earning a state championship appearance in 2021, this Matrix trio will look to build on that year-round chemistry I mentioned earlier. There's more Duchesne talent in the Nebraska Elite gym, too, with Ellie Brown Ellie Brown 6'1" | MB Omaha Duchesne | 2025 NE anchoring the middle blocker spot for 15 Mamba. This 2025 class has already made an impact at Duchesne, and we certainly don't see any signs that this will slow down. Fremont Fremont is that Class A school that always seems to match up well with the big-city juggernauts. They may keep up that trend for a while. Mattie Dalton Mattie Dalton 5'8" | OH Fremont | 2025 NE and Kate Denker Kate Denker 5'6" | OH Fremont | 2025 NE are a pair of six-rotation left sides that have really stepped up so far this season. Though their standout moments have come with different clubs, these two multi-talented players are set to join forces for the new-look Tigers this fall. Nelsen attacks for Fremont at the 2021 state championships. Brylee Nelsen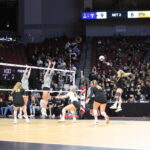 Brylee Nelsen 5'10" | S Fremont | 2025 NE has already had a great share of on-court success with Fremont and is playing up this year with Nebraska Juniors. She can slot into either a setter or opposite role and will probably do a lot of both during her prep career. Wahoo Finally, a word on a Wahoo duo. Audrey Waido Audrey Waido 5'6" | S Wahoo | 2025 NE and Hayden Osmera Hayden Osmera 5'11" | OH Wahoo | 2025 NE have evolved into quite a setter-hitter combo for VCNebraska 15 Elite, and that perhaps is aided by their shared connection to the Warriors program. We've seen some incredible talent go through Wahoo over the past couple of years, and these two VCN athletes will be crucial in building the next era of powerhouse teams.