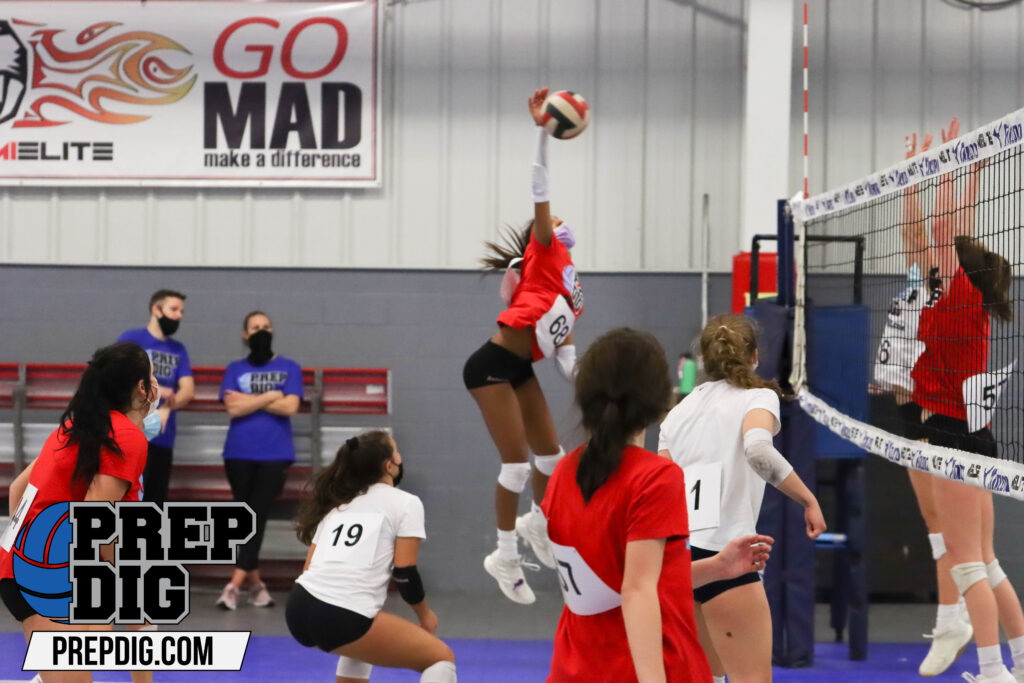 Posted On: 05/21/22 10:34 AM
The 2022 Prep Dig Michigan Draft is complete.
You can check out all of our round-by-round coverage in the links below.
Now, with the draft in the past, we put together a complete roster of each team to begin our Twitter polls to determine the top squad of this year's draft. Be sure to visit our Twitter account to vote on each of the matchups.
Second & Third Round Selections
Bears
OH Harper Murray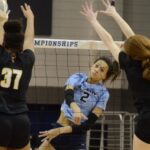 Harper Murray 6'2" | OH Skyline | 2023 State #1 Nation MI , 2023
OH Raegan Lantz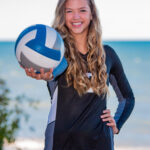 Raegan Lantz 6'1" | OH West Ottawa | 2023 State MI , 2023
OH Marie Laurio Marie Laurio 5'10" | OH Saline | 2025 MI , 2025
MH Olivia Gardner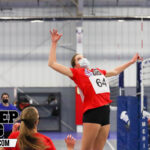 Olivia Gardner 6'2" | MB Dakota | 2023 State MI , 2023
MH Johanna Tillman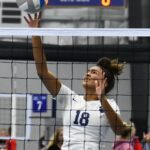 Johanna Tillman 6'2" | MB Dakota | 2024 State MI , 2024
MH Brooke Foucher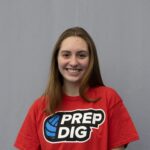 Brooke Foucher 5'11" | MB St. Clair | 2024 State MI , 2024
S Eve Martin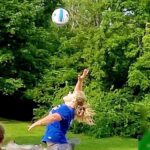 Eve Martin 5'11" | S Lakeland | 2023 State MI , 2023
S Adrienne Greschaw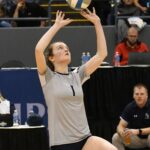 Adrienne Greschaw 5'9" | S North Branch | 2024 State MI , 2024
L/DS Carley Piercefield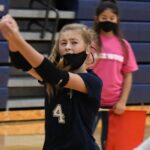 Carley Piercefield 5'4" | DS/L Lakewood | 2024 State MI , 2024
L/DS Ella Shields Ella Shields 5'5" | DS/L Mercy | 2023 State MI , 2023
Broncos
OH Elana Erickson Elana Erickson 5'10" | OH Forest Hills Northern | 2024 State MI , 2024
OH Sarah Dunn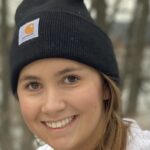 Sarah Dunn 5'10" | OH Forest Hills Central | 2023 State MI , 2023
OH Lizzie Macintosh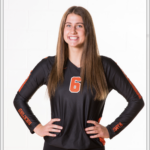 Lizzie Macintosh 6'1" | OH Rockford | 2023 State MI , 2023
OH Cambria Gaier, 2025
MH Kam Burbridge Kam Burbridge 6'1" | MB Grand Haven | 2023 State MI , 2023
MH Mila Kavara Mila Kavara 6'2" | MB Forest Hills Central | 2024 State MI , 2024
MH Sydney Low Sydney Low 6'3" | MB Canton | 2023 State MI , 2023
S Ava Sarafa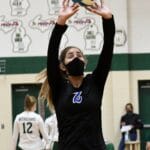 Ava Sarafa 6'0" | S Marian | 2023 State #15 Nation MI , 2023
L/DS Kendall White Kendall White 5'6" | DS/L St. Johns | 2023 State MI , 2023
L/DS Kiley Gallagher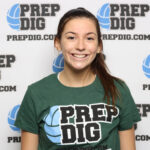 Kiley Gallagher 5'5" | DS/L Clarkston | 2024 State MI , 2024
Tigers
OH Nina Horning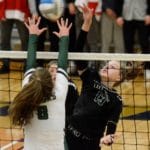 Nina Horning 6'3" | OH Lake Orion | 2023 State #68 Nation MI , 2023
OH Isabelle Swiercz Isabelle Swiercz 6'2" | OH Hudsonville | 2024 State MI , 2024
OH Rachel Townsend Rachel Townsend 5'10" | OH Oxford | 2023 State MI , 2023
MH Olivia Grenadier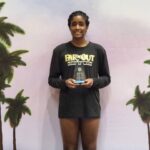 Olivia Grenadier 5'11" | MB Country Day | 2025 MI , 2025
MH Olivia Krill Olivia Krill 6'0" | MB Lakeland | 2023 State MI , 2023
MH Karlie Vogelheim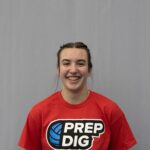 Karlie Vogelheim 5'11" | MB Brighton | 2024 State MI , 2024
S Ella Craggs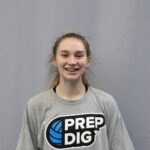 Ella Craggs 5'8" | S Mercy | 2025 MI , 2025
S Abby Pickard, 2025
L/DS Lauren Heming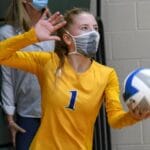 Lauren Heming 5'6" | DS/L Marian | 2023 State MI , 2023
L/DS Natalie Bourdo Natalie Bourdo 5'5" | DS/L Traverse City Central | 2024 State MI , 2024
Wildcats
OH/DS Sarah Vellucci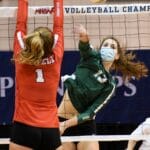 Sarah Vellucci 5'11" | OH Novi | 2023 State #86 Nation MI , 2023
OH Emily May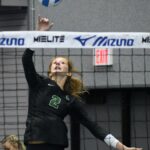 Emily May 6'1" | OH Coopersville | 2023 State MI , 2023
OH Avery Weslow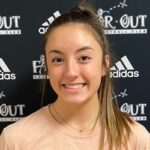 Avery Weslow 5'11" | OH Forest Hills Central | 2024 State MI , 2024
OH Isabel Whittaker Isabel Whittaker 6'1" | OH Grand Haven | 2024 State MI , 2024
MH Mallory Bohl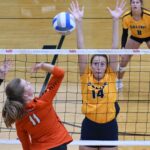 Mallory Bohl 6'3" | MB Saline | 2024 State #62 Nation MI , 2024
MH Ellie Fles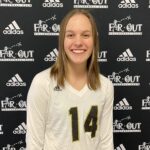 Ellie Fles 6'0" | MB South Christian | 2024 State MI , 2024
S Skylar Bump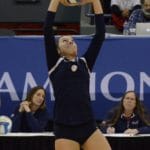 Skylar Bump 5'7" | S Lakewood | 2023 State MI , 2023
S Grace Spoelma Grace Spoelma 5'8" | S Grand Rapids Christian | 2024 State MI , 2024
L/DS Ella McAllister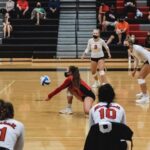 Ella McAllister 5'4" | DS/L Marshall | 2023 State MI , 2023
L/DS Kennedy Hudson Kennedy Hudson 5'5" | DS/L Lakeland | 2023 State MI , 2023
Warriors
OH Remi Madison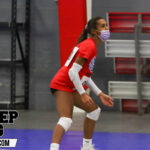 Remi Madison 5'9" | OH Grand Blanc | 2023 State MI , 2023
OH Navea Gauthier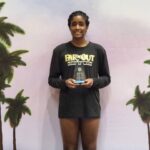 Navea Gauthier 6'1" | OH Shelby | 2025 MI , 2025
OH Audrey Geer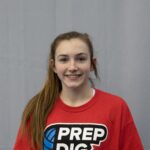 Audrey Geer 5'10" | OH Frankenmuth | 2024 State MI , 2024
MH Jessica Costlow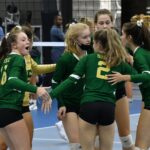 Jessica Costlow 5'10" | OH SMCC | 2025 MI , 2025
MH Sawyer Jones Sawyer Jones 6'0" | MB Berkley | 2023 State MI , 2023
MH Piper Risdon Piper Risdon 5'11" | MB Lowell | 2024 State MI , 2024
S Campbell Flynn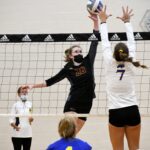 Campbell Flynn 6'2" | S Mercy | 2025 MI , 2025
S Megan Grose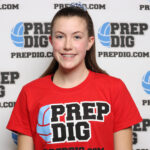 Megan Grose 5'10" | S St. Catherine | 2023 State MI , 2023
L/DS McKenna Payne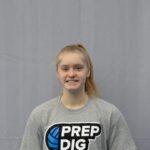 McKenna Payne 5'7" | DS/L SMCC | 2025 MI , 2025
L/DS Gianna Bender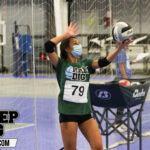 Gianna Bender 5'4" | DS/L Hudsonville | 2024 State MI , 2024
Lions
OH Ella Schomer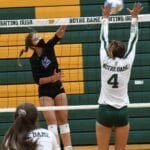 Ella Schomer 6'0" | RS Marian | 2023 State MI , 2023
OH Shelby Porter Shelby Porter 6'0" | RS Kenowa Hills | 2023 State MI , 2023
OH Cameron Herman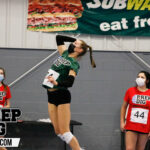 Cameron Herman 5'11" | OH Hartland | 2024 State MI , 2024
MH Aubreigh Oswald, 2023
MH Paige Sanders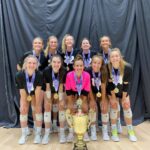 Paige Sanders 6'0" | MB Grandville | 2023 State MI , 2023
MH Carissa Musta Carissa Musta 6'3" | MB Cadillac | 2024 State MI , 2024
S Paige Elliott Paige Elliott 5'6" | S Country Day | 2023 State MI , 2023
S Caroline Baker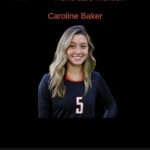 Caroline Baker 5'8" | S Byron Center | 2024 State MI , 2024
L/DS Kaitlyn Hoffman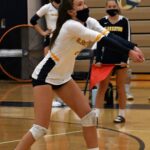 Kaitlyn Hoffman 5'8" | DS/L Novi | 2023 State MI , 2023
L/DS Madi Derby Madi Derby 5'5" | DS/L Allendale | 2023 State MI , 2023
Falcons
OH Cayla Cogan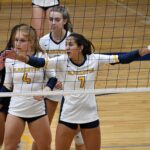 Cayla Cogan 5'10" | OH Clarkston | 2024 State MI , 2024
OH Katie Smith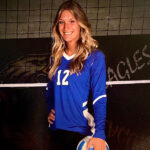 Katie Smith 6'0" | OH Utica Eisenhower | 2023 State MI , 2023
OH Meredith Simmons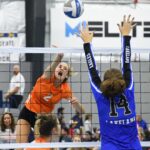 Meredith Simmons 5'10" | OH Rockford | 2023 State MI , 2023
MH Abigail Reck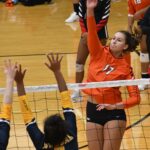 Abigail Reck 6'2" | MB Northville | 2023 State #72 Nation MI , 2023
MH Rachel Zurek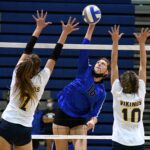 Rachel Zurek 6'0" | MB Lakeland | 2023 State MI , 2023
MH Allison Pilat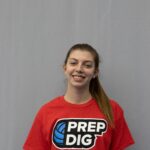 Allison Pilat 6'1" | MB Plymouth Christian | 2024 State MI , 2024
S Erin Madigan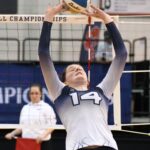 Erin Madigan 6'2" | S Dakota | 2023 State MI , 2023
S Jenna Sayles Jenna Sayles 5'8" | S Davison | 2023 State MI , 2023
L/DS Kalliann Cook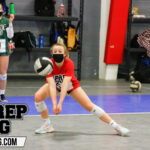 Kalliann Cook 5'5" | DS/L Birch Run | 2023 State MI , 2023
L/DS Ashlee Gnau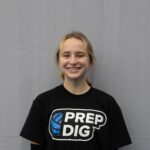 Ashlee Gnau 5'6" | DS/L Northville | 2024 State MI , 2024
Bulldogs
OH Rebecca Apsey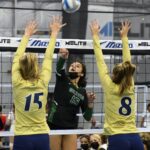 Rebecca Apsey 6'1" | RS Groves | 2023 State MI , 2023
OH Kiley Ridenour Kiley Ridenour 5'9" | OH Traverse City Central | 2023 State MI , 2023
OH Reagan Sass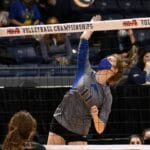 Reagan Sass 5'10" | OH Marian | 2023 State MI , 2023
OH Alana Deshetsky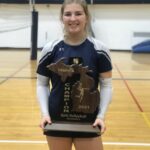 Alana Deshetsky 5'7" | OH North Branch | 2024 State MI , 2024
MH Makenzie Ritsema Makenzie Ritsema 6'0" | MB Grand Rapids Christian | 2023 State MI , 2023
MH Kennedy Arp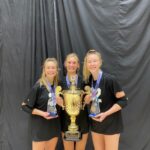 Kennedy Arp 6'0" | MB South Christian | 2023 State MI , 2023
S Zoey Dood Zoey Dood 6'2" | S Grandville | 2024 State #57 Nation MI , 2024
S Hayley Wegener Hayley Wegener 6'0" | S Coopersville | 2023 State MI , 2023
L/DS Allison Berent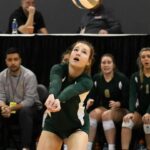 Allison Berent 5'7" | DS/L Notre Dame Prep | 2023 State MI , 2023
L/DS Kate Hotaling Kate Hotaling 5'4" | DS/L Forest Hills Central | 2023 State MI , 2023
Cougars
OH Isabelle Busignani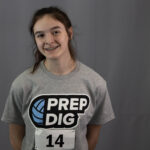 Isabelle Busignani 6'1" | OH Marian | 2025 MI , 2025
OH Paige Giehtbrock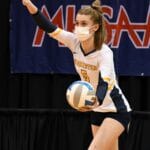 Paige Giehtbrock 6'0" | OH Clarkston | 2023 State MI , 2023
OH Emma Thamarus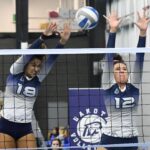 Emma Thamarus 5'11" | OH Dakota | 2023 State MI , 2023
MH Neele'ge' Sims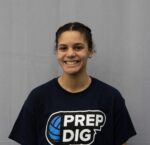 Neele'ge' Sims 6'1" | MB Corunna | 2023 State MI , 2023
MH Kaela Chingwa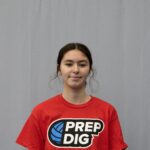 Kaela Chingwa 6'2" | MB North Branch | 2024 State MI , 2024
MH Natalie Pannucci Natalie Pannucci 5'11" | MB North Muskegon | 2023 State MI , 2024
S Erin Kline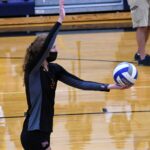 Erin Kline 6'2" | S Mercy | 2023 State #96 Nation MI , 2023
S Avery Palmateer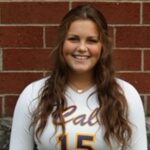 Avery Palmateer 5'10" | S Caledonia | 2023 State MI , 2023
L/DS Taryn Rice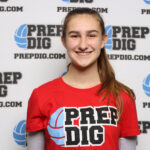 Taryn Rice 5'7" | DS/L Northville | 2023 State MI , 2023
L/DS Hailey Green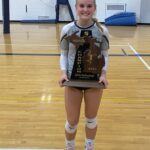 Hailey Green 5'2" | DS/L North Branch | 2024 State MI , 2024
Eagles
OH Kennedy Louisell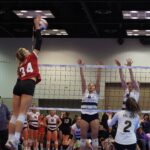 Kennedy Louisell 5'11" | OH Forest Hills Northern | 2023 State MI , 2023
OH Taylor Stephens Taylor Stephens 5'11" | OH Okemos | 2023 State MI , 2023
OH Catherine Flaharty Catherine Flaharty 6'0" | OH Saline | 2024 State MI , 2024
MH Laurece Abraham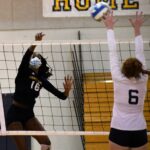 Laurece Abraham 6'1" | MB Country Day | 2023 State #82 Nation MI , 2023
MH Kendall Hopewell Kendall Hopewell 6'0" | MB Forest Hills Northern | 2024 State MI , 2024
MH Alison Parachek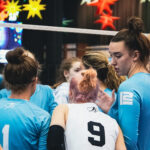 Alison Parachek 6'0" | MB Dexter | 2024 State MI , 2024
S Corrie Wisser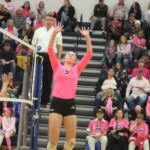 Corrie Wisser 5'10" | S Hopkins | 2023 State MI , 2023
S Margo Sudzina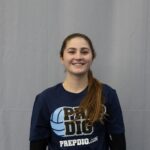 Margo Sudzina 5'6" | S Notre Dame Prep | 2023 State MI , 2023
L/DS Alexis/Lexi Smith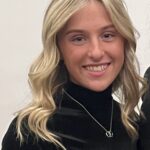 Alexis/Lexi Smith 5'4" | DS/L Anchor Bay | 2023 State MI , 2023
L/DS Greta McKee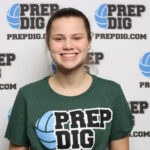 Greta McKee 5'5" | DS/L Northville | 2024 State MI , 2024