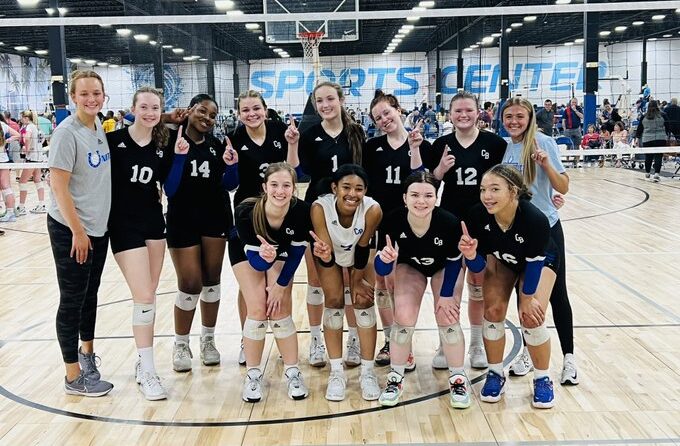 Posted On: 05/24/22 10:52 PM
Lexington United 16 Baden. fresh off winning the 17 Division's Silver Bracket at the Battle for Beerman, features several players on the rise. 
A look at seven Lexington United 16 Baden players on the rise follows. 
Emma Carter is a sophomore setter/opposite hitter from Madison Central High School. Carter is a vocal leader who delivers accurate passes and covers the court thoroughly. 
Camille Case is a sophomore libero/defensive specialist from Madison Central High School. Athletic, Case possesses solid passing skills and defensive skills that allow her to excel. 
Gracen Cord is a sophomore setter from Montgomery County High School. Cord possesses solid communication skills and runs the offense successfully. 
Jessica Edwards is a sophomore middle blocker from Scott County High School. Agile, Edwards moves well from side to side and uses quick attacks on offense regularly.
Daisy Katte is a sophomore middle blocker from Paul Laurence Dunbar High School. Katte provides a strong presence along the middle of the net and thrives as a blocker. 
Annemarie Malley is a sophomore setter/outside hitter from Lexington Catholic High School. Malley makes quick decisions on the court routinely and digs and blocks on defense successfully. 
Alicia Robinson is a sophomore middle blocker/opposite hitter.