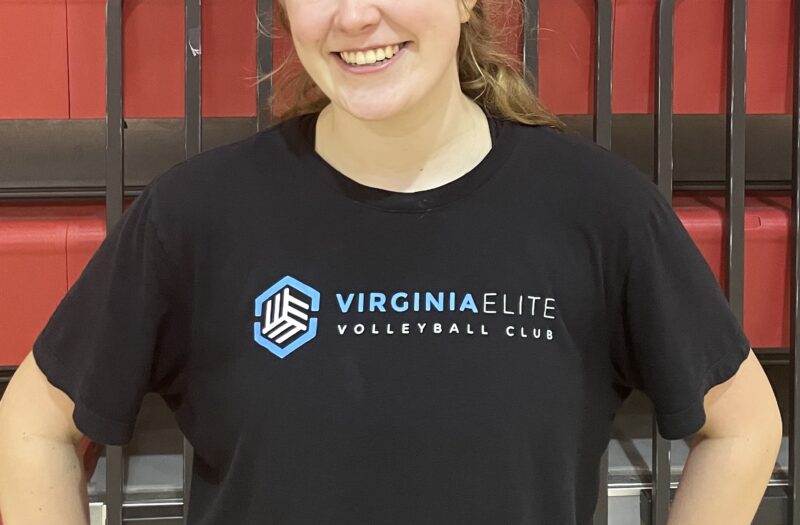 Posted On: 05/10/22 12:27 PM
MVSA- Sparks 16 atoned for a Saturday pool play loss (19-17) by defeating Virginia Elite 16 in the third game on Sunday 15-7 to take the Chesapeake Showdown championship.  This was a tournament broken out into two age groups, 15/16 and 13/14.  We could only attend the tournament on Saturday.
First Place - MVSA Sparks 16
They will be playing in Indy in the Junior Nationals Freedom Division.  For Saturday they only played with seven players.  Perhaps they got some reinforcements on Sunday.
Lauren Schroeder left side 5'9" - She was the go to person when the Sparks needed a kill.  Against the big block of Virginia Elite she was effective tooling the block and peppering the one spot for points.  She did struggle against them with her passing.  Despite her height Lauren did get some key blocks against taller players.
Jessica Chen libero 5'3" - When you have seven players and still use that seventh player in the libero role you know it was important to have Jessica passing and playing defense for two rotations.  She covers a lot of ground on defense and covered the setter dump well.
Second Place - Virginia Elite 16
They were the tallest