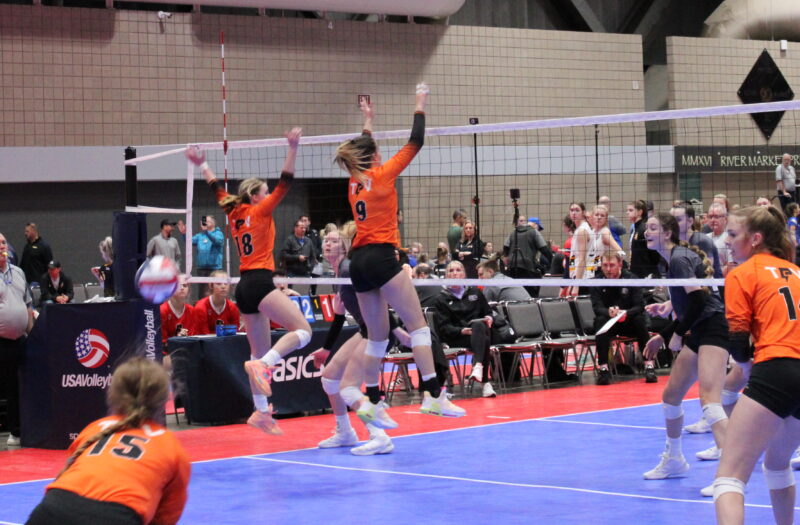 Posted On: 06/21/22 2:08 PM
Time to venture back into the world of 15s.
Our preview tour of the USA divisions at GJNC has stopped at 16 USA and 17 USA already. It's totally feasible that a USA division champion could be a team not discussed in those features. That's the unpredictable nature of Nationals, and I think we'll continue to build on that theme with today's 15s feature.
So, here are just a few 15 USA teams to follow in a field full of title contenders.
Jacksonville Skyline 15 Royal
Bring on the NLQ champions.
Jacksonville Skyline has surged to the forefront of the USA division after an outstanding weekend all the way up in Minneapolis. That Florida representation heads north once again as 15 Royal competes for a national championship.
This team's balance is immediately apparent on film. Cassidy Miskowiec and Amaria King are two hitters who are always a threat to score regardless of rotation. Many of this team's blocks will be credited to Emily Topp, a physical middle blocker who has a knack for filling in seams and putting a lid on opposing attackers. Finally, Ariel Ross ties everything together as both an attacker and a key defender who frequently