Let's get back to those USAV Nationals previews.
A couple of weeks ago, we started to dive into some of the Open division contenders that we'll be watching in Indianapolis at the end of the month. We're getting ever closer to the start of Nationals action, so I wanted to branch out into a few more divisions during this prime preview period for club volleyball's biggest spectacle.
So, it's time for some USA teams. Let's start with a few 16 USA participants who should give us plenty of entertaining moments in pursuit of a title.
Iowa PowerPlex 16U Black
PowerPlex comes into Indianapolis with quite a tournament history. After dominating en route to a championship at April's Show Me Qualifier, 16U Black will be looking to replicate that success at the season finale.
The talent is there to make another championship run, too. PowerPlex boasts a bevy of frontcourt talent, including Ava Helming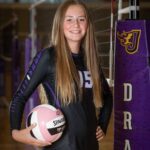 Ava Helming 6'0" | MB Johnston | 2024 State IA on the right pin and Josie Pundt Josie Pundt 5'9" | OH Johnston | 2024 State IA on the left. Ball control is another strength for this bunch, both in the backcourt and with its second contact. Finley Schelhaas continues to stand out in the libero jersey, and Katelyn Lockyear has done the same as 16U Black's setter.
This won't be the only team from Iowa that we'll be following in 16 USA, but PowerPlex has as good a chance as any to find USAV Nationals glory.
NPJ Seattle 16 National
Let's go out west.
NPJ Seattle has attained a good track record of regional success, including top-five finishes at SLC and Triple Crown West Coast. With 16 National's impressive lineup, I'd expect NPJ to have a big say in which team comes out on top in 16 USA.
Here's a quick synopsis of that lineup. Téa Bosanac has provided a huge presence in the middle and creates an ever-present spark with her stuff blocks. Meanwhile, 2025 outside hitter Alani Taliloa has had an impressive 2022 campaign and will have no problem competing against the nation's top 16s. On the defensive end, keep an eye on Manaia Alefaio as she patrols the end line in the libero jersey.
16 National might just give us reason to feature more of its roster by the end of the month. It all comes down to Indy.
Premier Nebraska 16 Black
Here's one for my home territory.
Premier Nebraska secured a 16 USA bid after this group put together an amazing run to a Northern Lights Qualifier championship. It was a big weekend for that whole club, and 16 Black showed that it would be a force in the 16 USA race.
And, like many of its Premier counterparts, ball control is a big storyline for 16 Black. While Haylee Wolf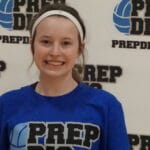 Haylee Wolf 5'7" | DS/L Elkhorn North | 2024 State NE anchors the libero position, Eleanor Brislen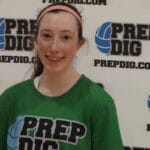 Eleanor Brislen 5'11" | OH Omaha Westside | 2024 State NE , Kaelin Pribyl Kaelin Pribyl 6'0" | OH Millard West | 2024 State NE , and Shandy Faalii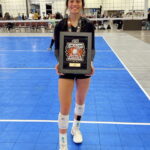 Shandy Faalii 5'7" | OH Lincoln East | 2024 State NE will also make major serve receive contributions while also attacking on the pins. Kyla Dyrstad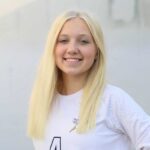 Kyla Dyrstad 5'5" | S Papillion-La Vista South | 2024 State NE can take on duties as a setter or defensive specialist, and Aaliyah Bradford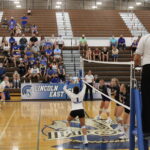 Aaliyah Bradford 5'4" | S Lincoln East | 2024 State NE has also had a breakout year running the 16 Black offense.
Lineup possibilities for this team are vast, but there are many different combinations that could lead to 16 USA success.
Another bid in the bank for @Premier_VB!@premier16black is going to the 16 USA finals! #NLQ pic.twitter.com/551ZkkmkPk

— Austin Kingsley (@KingsleyATK) March 20, 2022
USA South 16 Premier Purple
I'm definitely partial to teams that don't shy away from a challenge. That's the case with USA South 16 Premier Purple, which I watched compete in 16 Open at Show Me after snagging a 16 USA bid at Sunshine the week before.
Here's a little of what I saw from this Florida team. Up-tempo offense is an overriding theme for 16 Premier Purple, and the setter duo of Ava Zehnder and Jillian Goetz runs this to perfection. You'll also see all-around skills from outside hitters like Zara Stewart and Addison Piatt, who both know how to position themselves in middle-back to make quality defensive touches.
If these elements are humming in Indianapolis, watch out for USA South.
How about this Florida battle?

USA South 16 Premier Purple takes down OTVA in three sets! Such a gritty squad. pic.twitter.com/M3Lkqg3Ptw

— Austin Kingsley (@KingsleyATK) April 10, 2022
Southwest 16N Joe
This 16N Joe team is still fresh on my mind. The Ohio Valley squad made a trip to Cleveland I-X Center for our Prep Dig Open, where I was able to get my first look at Southwest in a live competition. I'll be seeing more of 16N Joe in Indy thanks to its podium finish at NEQ in April.
I'll be looking for some of the same standouts from the Prep Dig Circuit to shine once again at Nationals. Julia Jozefov had a dominant Open weekend at the middle blocker spot, and Olivia Castelluccio is an unquestioned leader at setter. Watch for pin hitters like Izabella Loeffler and Hannah Alvarez to have moments of their own in the spotlight as Southwest builds off a momentous season-ending stretch.
Southwest 16N Joe gets a big three-set win to kick off Saturday!

Julia Jozefov has been so impressive in the middle and puts away match point here. #PDTheOpen pic.twitter.com/84QFJNumen

— Austin Kingsley (@KingsleyATK) April 30, 2022
Rockwood Thunder 16 Navy
The depth of Rockwood Thunder is really showing up this year. 16 Navy's tournament success has come all around the map, from Big South to the Salt Lake City Showdown.
Several different players could help bring the 16 USA title back to St. Louis. Sydney Davis has brought a cannon on the left pin this year and will likely be a six-rotation standout in Indianapolis. Her frontcourt counterparts are also poised for a great showing, with Aaliyah Elliott and Jayden Wiese Jayden Wiese 5'11" | RS Lafayette | 2024 State MO making impressive strides in late-season action.
If Rockwood Thunder is peaking at the right time, this could be one of the club's best contenders for a USAV crown.