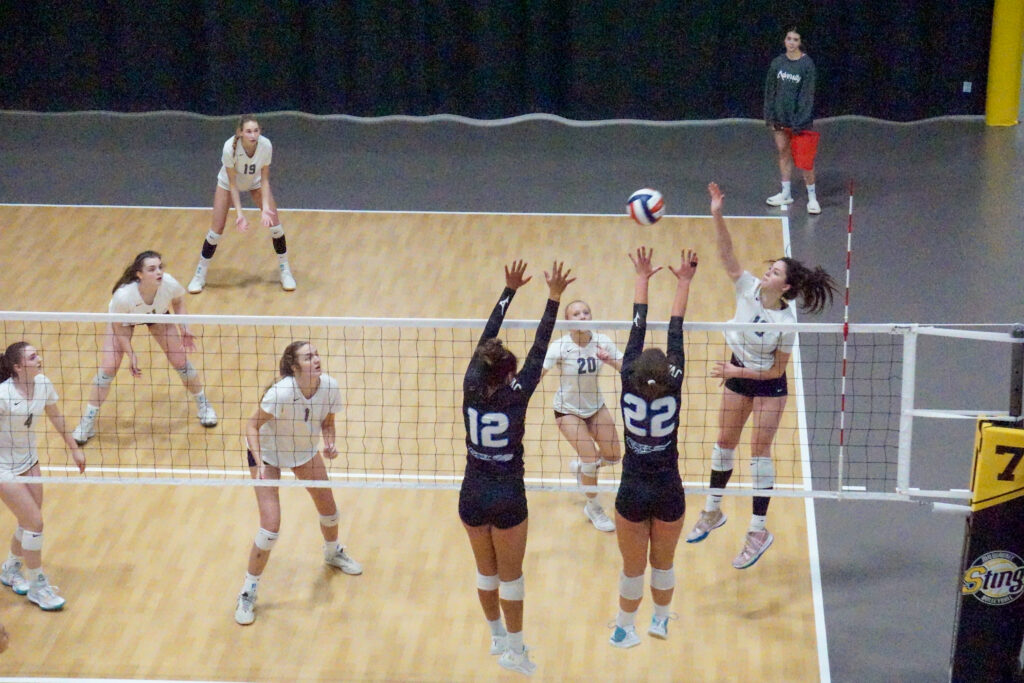 Posted On: 06/4/22 10:15 AM
There was a lot of exciting volleyball over Memorial Day Weekend at the Milwaukee Sting Center in Menomonee Falls, WI where we held our 3rd annual Gauntlet.  Every time I went to a new court, I would feverishly work to take notes as quickly as I could.  I didn't want to miss a thing, although it's impossible not to with so much going on.  There were a LOT of dynamic pin hitters and this list certainly isn't conclusive, but it's a start to scratching the surface of the dominant go-to hitters.  Here are some of the top dynamo pins from the Gauntlet! 
Ava Nepkin – 2023 – 6'3 – Outside Hitter – Lincoln Way East (IL) – 1st Alliance 17 Silver – Committed to Loyola University Maryland 
Nepkin can hit a heavy ball off the opposing block with a violent swing.  She is a powerhouse with an explosive vertical, and she plays with intensity and energy that is contagious. Nepkin hits a great cross court deep corner and then the very next rally turns it down the line.   She is a 6-rotation outside and pure athlete. Nepkin is also really smart on defense and smooth in her back row attack. 
Ava Pratt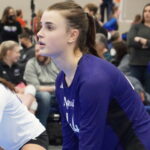 Ava Pratt 6'1" | OH Glenbrook South | 2024 #36 Nation IL – 2024 – 6'1