Pool 1: Courts 15, 16, and 17 at Indiana Convention Center
It's always fun to watch the team coming in as the top seed at nationals, however, that isn't the only thing that makes this pool stand out and one that should be on your radar. Pool 1 has three Big Ten commits with Skyler Pierce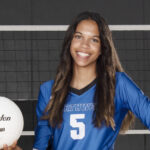 Skyler Pierce 6'2" | OH Olathe Northwest | 2024 State #1 Nation KS (Nebraska), Izzy Starck (Penn State), and Ayden Ames Ayden Ames 6'3" | MB Redondo Union | 2024 CA (Nebraska) all of whom are nationally ranked in the top 15 for 2024's. Abigail Mullen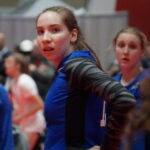 Abigail Mullen 6'1" | RS Liberty | 2025 MO is another powerhouse for Dynasty and has been a huge part of their success this season with her dynamic ability to take swings from the outside and right side. Ryan McAleer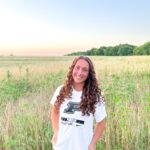 Ryan McAleer 5'5" | DS/L Blue Valley | 2024 State #31 Nation KS runs the backcourt defense wearing the libero jersey for Dynasty and takes control of each opportunity she has to create a play for her dominant front row to put the ball down. Her natural understanding and body awareness are what make her one step ahead in keeping the ball alive no matter how out of sorts she is. Dynasty had won the 15 Open National Championship last season and knocked TAV out in the semifinals, making their match-up on day 1 a competition worth watching. TAV 16 Black is coming back to fight after GJNC's last year and the one to watch is Loren Winn Loren Winn 6'2" | RS Dallas Ursuline | 2024 State TX . Her last name says it all, Loren is truly Winning in all aspects of her game and you cannot miss the block she sets up as a right-side hitter. Another player to be sure to see is Harley Krause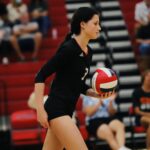 Harley Krause 6'0" | OH Rockwall | 2024 State TX . As a 6ft pin hitter, with the ability to make disciplined plays in the backcourt, Krause plays big and certainly will this week. All of this front row success however could not be done without the offensive decisions and IQ from setters Bethanie Wu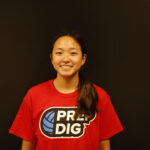 Bethanie Wu 5'10" | S Lovejoy | 2024 State TX and Camille Edwards Camille Edwards 5'11" | S Prestonwood Christian | 2024 State TX . 
Pool 3: Courts 21, 22, and 23 at Indiana Convention Center
Any match-up that includes Wave 16-Brennan is worth the watch, especially with the stacked first two days of play at GJNCs starting tomorrow. Even though they are seeded top of their pool, and hold the #3 seed overall, it will be an exciting match with each of the teams in pool three. Keep an eye on three of their players who are nationally ranked for 2024 recruits. Amanda Saeger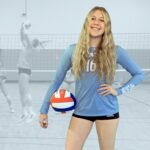 Amanda Saeger 5'11" | S Cathedral Catholic | 2024 #56 Nation CA has a very athletic and neutral release of her sets that can frustrate the blocking opponent while giving her offense holes from pin to pin. Her connection with middle blocker, Jenna Hanes Jenna Hanes 6'1" | MB Rancho Bernardo | 2024 #67 Nation CA , makes their team take the game to the next level. Hanes' approach touch is above 10ft which makes her swings very difficult to defend. Saeger runs the offense from anywhere on the court and when she finds right-side attacker, Ayva Moi Ayva Moi 5'9" | RS Cathedral Catholic | 2024 #70 Nation CA , they can't be stopped. Moi has a whip of an arm swing and tracks the set well, giving her the ability to attack the ball from her highest point of contact with each swing she takes. Gainesville Junior's 16 Black is seeded 32 going into the first two days of play, but I wouldn't underestimate the powerful front row and efficient defense. When outside hitter, Brooklyn Tealer, and middle blocker, Charlotte Gravlee are in the front row, they get the job done and they have the athleticism that will take their team far. Another player to keep an eye on in this pool is Macy Hinshaw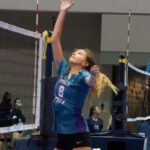 Macy Hinshaw 5'9" | S Hamilton Southeastern | 2024 State #54 Nation IN , who runs Circle City's offense with finesse. It will be an interesting match-up between Hinshaw and Saeger's offense as Circle City's powerhouse outside hitter, Ava Utterback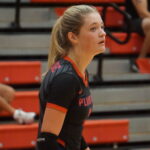 Ava Utterback 5'10" | OH Plainfield | 2024 State #5 Nation IN , is ranked #5 in the nation for 2024s. 
Pool 5: Courts 27, 28, and 29 at Indiana Convention Center
This pool is the most interesting to see with the seedings going into the first two days of play. 1st Alliance 16 Gold is made up of nothing but athletes, and they are another team who are going to show up ready to compete considering they were probably seeded lower than they should be. 1st Alliance 16 Gold fully anticipates moving higher than their initial seed going into GJNCs this week and whether it's in the front row or back row, 16 Gold is strong all-around which is credited to Grace Nelson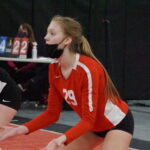 Grace Nelson 6'1" | OH Oak Park River Forest | 2024 #30 Nation IL , a 6 rotation control outside that is dominant in all aspects of the game. Sam Falk sets the defensive standard for 16 Gold with her natural reads and quick defensive plays. 16 Golds' versatility leads to them getting the job done and this has led them to medal at every tournament they competed in this season. Much of their success is led by their ability to have Calli Kenny run the offense when needed, but also be a threat as a hitter that puts a heavy ball through the block or that sprays off the opponent's platform. Metro holds the top seed in this pool and with Erin Debiec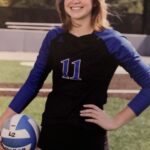 Erin Debiec 6'1" | S Bishop O'Connell | 2024 State #85 Nation VA running their offense for them, it'll be a great matchup with anyone they play. Debiec's connection with outside hitter, Emerson Sellman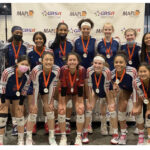 Emerson Sellman 6'3" | OH Academy of Holy Cross | 2024 State #42 Nation VA , is lethal. Sellman's powerful swing and vision of the court make her an option to score no matter the set she gets.
With the top 16s teams getting ready to compete and work their way to a national championship each qualified team competing in the open will give their all, so don't miss out on stopping by to see who has what it takes to make it to the top.