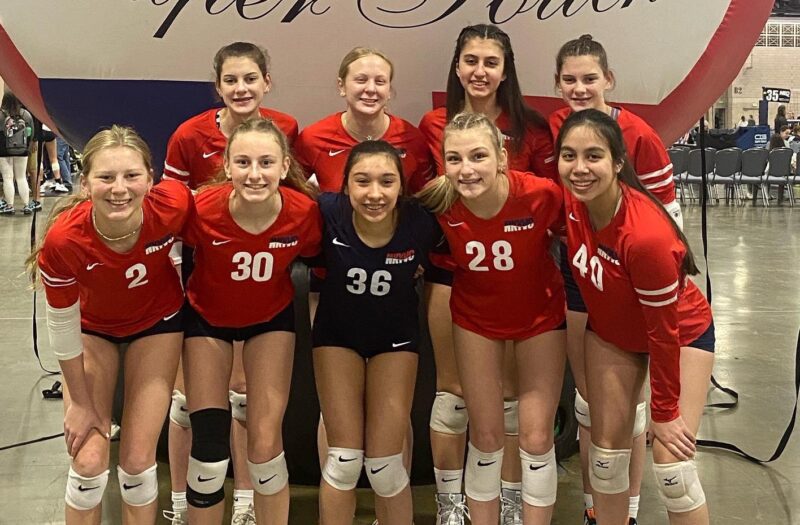 Posted On: 06/12/22 11:15 PM
NKYVC 15 Thunder features a talented group of players on its roster, some of whom are in-state student-athletes poised to carry momentum out of the 2022 club volleyball season.
A look at the in-state NKYVC 15 Thunder players on the rise follows. 
Isabella Burke is a freshman middle blocker/outside hitter from Ryle High School. Providing a strong presence along the middle, Burke is a productive blocker who can hit consistently from the left side of the net. In addition, Burke reads the setter accurately and provides athleticism. 
Hannan Dusing is a freshman libero/defensive specialist Notre Dame Academy. Quick, Dusing possesses strong defensive skills and passing skills. Able to deliver from various parts of the court, Dusing digs and pursues well. 
Savannah Mascorro is a freshman outside hitter/defensive specialist from Ryle High School. Mascorro can produce as both a go-to hitter and a primary passer. Athletic, Mascorro elevates well at the net and completes attack hits regularly. 
Reese McCloskey is a middle hitter/outside hitter from Newport Central Catholic High School. McCloskey is agile and moves well from side to side. Able to block, both individually and with teammates, McCloskey executes fast attacks regularly.