We're inching closer to that magic spot on the calendar.
June 15th marks the beginning of open contact between college coaches and prospective student-athletes who have finished their sophomore year of high school. This year, it's the Class of 2024's turn in the spotlight.
The 2022 club season has given a large sample of what this talented group of rising juniors is capable of. That holds true here in Nebraska, where we've seen a big group of 2024 stock risers that have never failed to provide us with discussion material. It's time to revisit some of that material here as we assemble some recruiting guides to lead you into June 15th.
So, this series will be a synopsis of the 2024 storylines we've covered this year, along with some of the athletes who have helped those storylines arise. First up: outside hitters.
Big Seasons from Big-Time Players
So many of Nebraska's 2024 outside hitters took giant steps forward this year.
Premier Nebraska has gotten so much production from its 16s players and teams, and we'll see many of them at Indianapolis at the end of the month. For 16 Gold, Josie Cleveringa Josie Cleveringa 5'10" | OH North Bend Central | 2024 State NE has been a steady contributor that will do just about anything for her team. After winning a high school basketball championship with North Bend Central this spring, Cleveringa has stepped back on the volleyball court and put her all-around skills on full display. The impact of her gritty defense cannot be overlooked from 16 Gold's magical run to a bid at Show Me.
The Nebraska battle goes to @Premier16_G!

Josie Cleveringa Josie Cleveringa 5'10" | OH North Bend Central | 2024 State NE , who has already had a great month on the basketball court, puts away the clincher. pic.twitter.com/6Ztrya0vwg

— Austin Kingsley (@KingsleyATK) March 19, 2022
Morgan Glaser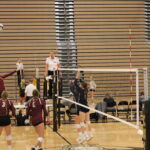 Morgan Glaser 6'0" | OH Papillion-La Vista | 2024 State NE has also had quite a journey this year. She started her 2022 campaign on 16 Black but was called to duty on 16 Gold after some injury strife. Her willingness to adapt to playing either opposite or left-side hitter has been incredible to watch, and her stock should continue to grow as we head into the summer and fall. Of course, we'll also be anxiously awaiting the return of the "Lauren duo" of Lauren Jones

Lauren Jones 5'9" | OH Millard West | 2024 State NE and Lauren Medeck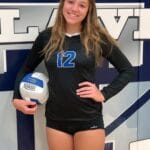 Lauren Medeck 5'10" | OH Papillion-La Vista South | 2024 State #22 Nation NE .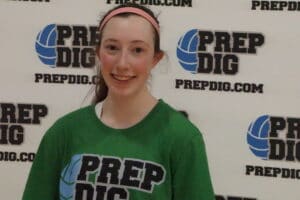 I made a passing mention of Premier 16 Black, and there are plenty of recruitable pin hitters here, too. Eleanor Brislen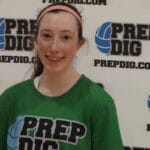 Eleanor Brislen 5'11" | OH Omaha Westside | 2024 State NE and Kaelin Pribyl Kaelin Pribyl 6'0" | OH Millard West | 2024 State NE have formed quite a formidable outside hitter duo this year, but Premier hasn't been afraid to mix things up. Shandy Faalii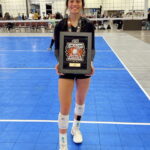 Shandy Faalii 5'7" | OH Lincoln East | 2024 State NE stepped up in a frontcourt role at Show Me and was a crucial component in the team's run to a 16 USA bid.
The talent just keeps flowing at Premier. Keep an eye on 16 Silver's Kayla Eggiman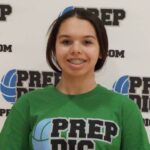 Kayla Eggiman 5'8" | OH Bellevue West | 2024 State NE as she competes with her team in the postseason this summer. The depth of Nebraska's 2024 class is surely going to be a big storyline as we hop through all the divisions at GJNC.
VCNebraska 16 Elite is another team that knows what it takes to compete at a national level. The pin hitters have a lot to do with it. Macy Roth Macy Roth 5'10" | OH Lincoln North Star | 2024 State NE and Megan Waters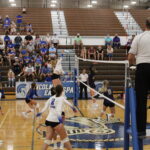 Megan Waters 5'10" | OH Lincoln East | 2024 State NE bring so much power to the pin, and either of these players can slide over to the right pin if needed. We've also seen Brynne Topolski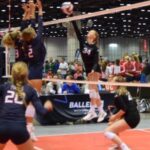 Brynne Topolski 5'11" | RS Lincoln East | 2024 State NE step up in big moments on the pins, so don't underestimate the depth and versatility of this core trio.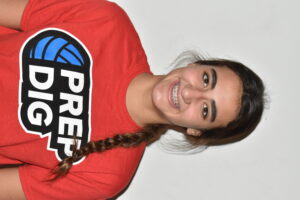 More 2024 gems can be found in the Nebraska Elite gym. Carly Ries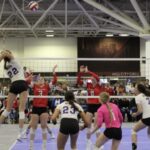 Carly Ries 6'3" | OH Norfolk | 2024 State NE and Addison Johnson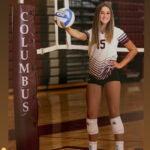 Addison Johnson 5'10" | OH Columbus | 2024 State NE have put absolutely everyone on notice this year with their effectiveness on the left side. Moreover, Nebraska Elite can also lean on Tatum Godinez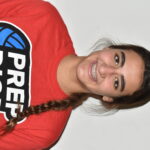 Tatum Godinez 5'11" | RS Omaha Westside | 2024 State NE as both a hitter and a backcourt specialist.
Lastly, keep an eye on the lineup for Nebraska Juniors 16 Black. Marlee Ervin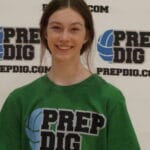 Marlee Ervin 5'11" | S Ogallala | 2024 State NE has had quite a late-season surge as a left-side hitter for that team. It also helps that Rylie Slaymaker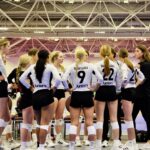 Rylie Slaymaker 5'7" | OH Norris | 2024 State NE and Kya Branch have continued to build on their own breakout seasons and bring a lot of leadership to an ever-improving squad.
Rankings Flashback
Nebraska Mid-Season 2024 Rankings Update: Pin-Hitting Combos