We've got some good variety among Nebraska's 2024 setters, so this feature should have something for everyone.
Our tour of Nebraska's 2024 has previously looked at outside hitters and middle blockers. As we transition to setters, we're going to see a lot of skilled ball control players who have led Nebraska teams at several different clubs and age groups. Unique playstyles will also be under the microscope here, as these setters don't all fit the same mold or have the same strengths. That's just how we like it on these recruiting features.
So, let's give you a refresher on Nebraska's 2024 setters as we inch closer to June 15th.
Setting Up Success
This feature series has mentioned a lot of 16s teams, but we can actually start this setter feature with a couple of 17s.
Malayah Long Malayah Long 6'0" | S Lincoln Southwest | 2024 State NE is one of those setters who's playing up this year, and you can be sure that she'll never seem out of place. This VCN 17 Elite doesn't just stand out for her ascent up the age ladder, either. She's one of the few setters I've seen this year that can take on a left-side hitter role and become a go-to attacker for her team. Clearly, her physicality in the frontcourt is useful in a lot of ways.
In the Premier gym, Reese Booth Reese Booth 5'7" | S Elkhorn North | 2024 State NE has also been thriving on the 17s side. She really caught everyone's attention last fall by leading her young Elkhorn North team to the Class B semifinals. Now Booth is competing with another championship-caliber squad on the club side, so keep close tabs on this setter and her Premier 17 Gold squad in Indianapolis.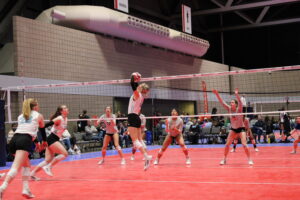 Carolyn Maser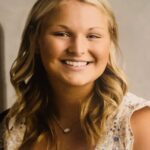 Carolyn Maser 6'1" | S Grand Island Central Catholic | 2024 State NE is also doing the playing-up routine with Nebraska Juniors 17 Black. Her six-foot-one frame makes her a blocking asset in the frontcourt, and her attacks on two have been fun to watch this year. Once again, we're looking at another setter who competes with a powerhouse high school program and will have a big say in the state title race this fall. Maser's influence with Grand Island Central Catholic is massive, so her stock should keep rising throughout the 2022 calendar year.
Of course, we still have a big group of stout 2024 setters occupying the 16s division. Reagan Hickey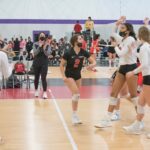 Reagan Hickey 5'8" | S Papillion-La Vista | 2024 State NE has shown great chemistry with her Premier 16 Gold and will have another chance to shine against some top-caliber competition this summer. She's an ideal setter to run a 5-1 offense with her relentless defense in the blocking phase and in right-back floor defense.
VCN 16 Elite is also fortunate enough to have two talented setters that both get ample opportunities to run the offense. Ali Bruning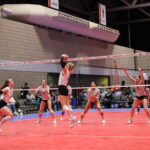 Ali Bruning 5'8" | S Nebraska Christian | 2024 State NE put the state on notice during Nebraska Christian's breakthrough run in the Class D1 championships. Her mature feel for the setter spot has translated well to club ball. Meanwhile, Caylee Rowley Caylee Rowley 5'9" | S Waverly | 2024 State NE has seen her stock rise tremendously after what she's accomplished at the setter spot this year. She brings some of the same finesse that Bruning does, and 16 Elite can seamlessly transition between both setters and feel confident in doing so.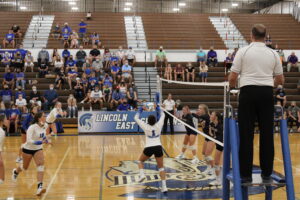 Nationals will be a reminder of the depth of this setter class. Aaliyah Bradford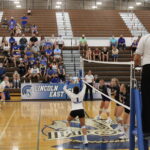 Aaliyah Bradford 5'4" | S Lincoln East | 2024 State NE will lead the charge for Premier 16 Black in the 16 USA division, while Anabel Seaman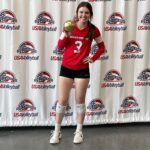 Anabel Seaman 5'6" | S Papillion-La Vista South | 2024 State NE is a Premier 16 Silver setter to watch in 16 American. Indeed, Nebraska's 2024 setters should keep capturing our attention even as championship battles rage on in Indianapolis this month.