We've seen some dark horses. Now, let's revisit the favorites.
Throughout the year, we've been able to narrow down a small list of teams that always seem to show up at the big events. Some of these teams are ones that we expected to be here, while others have really surged in 2022. In either case, we now have an idea of which teams will be considered title favorites heading into USAV Nationals this month.
This series will be a bit of a refresher on those teams. We're going to dive into some scouting reports and give you a little reminder on what makes these teams dominant.
Bring on the favorites.
Dynasty 16 Black
Sometimes you encounter a club team that is seemingly untouchable. Dynasty 16 Black is one of those teams.
Dynasty's results speak for themselves. Championships at Windy City, Triple Crown, NLQ, and MEQ (among other events) have proven that this team is back to capture a repeat national title as 16s.
Naturally, the scouting report for 16 Black reveals strengths at every position. Left-side hitters Skyler Pierce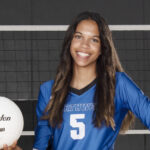 Skyler Pierce 6'2" | OH Olathe Northwest | 2024 State #1 Nation KS and Carlie Cisneros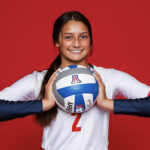 Carlie Cisneros 6'0" | OH Liberty North | 2024 State #6 Nation MO continue to produce on offense and know how to put away tough swings on the pins. They'll both stay in the backcourt to pass and play defense, too.
This team is also led by two of the best 2025s in the country who still manage to dominate while playing up. Setter Reese Messer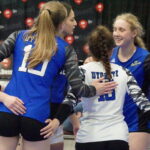 Reese Messer 5'11" | S St. James | 2025 State KS and opposite Abigail Mullen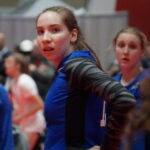 Abigail Mullen 6'1" | RS Liberty | 2025 State MO are so dynamic at their respective positions. Messer's aggressive jump setting will consistently give her hitters split-blocking opportunities. That's good news for Mullen, who has seen an expanded role as a back-row opposite this year. 16 Black can go an entire match without subbing out any of its pins and has the luxury of using serving subs.
Piper Newton
Piper Newton 5'11" | MB St. Teresa's Academy | 2024 KS and remain rock-solid in the middle, while Ryan McAleer
Ryan McAleer 5'5" | DS/L Blue Valley | 2024 State #31 Nation KS will take care of libero duties. With this lineup, good luck trying to find any weaknesses.
Such a quiet confidence with @dynastyvbc 16 Black. All business, all the time.

Another W on Championship Monday! pic.twitter.com/qnOeSzmwey

— Austin Kingsley (@KingsleyATK) April 11, 2022
NKYVC 16-1 Tsunami
We go from the Triple Crown champion to the Triple Crown runner-up.
One of the most dramatic moments of the 2022 club season came when 16-1 Tsumani actually managed to settle the score with Dynasty 16 Black at Show Me. An intense three-set victory in Gold pools locked up NKYVC's 16 Open bid while the team also handed Dynasty one of its only defeats of the season.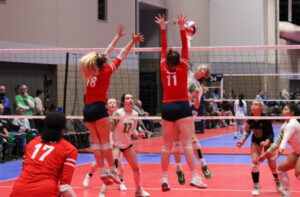 The version of 16-1 Tsunami we saw at Show Me looked very healthy after NKYVC went through some early-season injuries. With a full lineup, this team has a bit of everything. Julia Hunt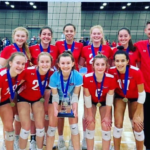 Julia Hunt 6'1" | MB Holy Cross (Covington) | 2024 State #37 Nation KY remains one of the most versatile middle blockers in the 2024 class. She can hit standard quicks in the middle or split out wide to either of the pins in sideout situations. Lilly Hamburg
Lilly Hamburg 6'0" | MB Conner | 2024 State KY also joins the fray at middle blocker and adds some impressive physicality to that position. 16-1 Tsunami also uses an assortment of pin options with Alivia Skidmore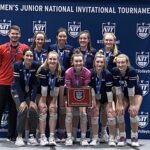 Alivia Skidmore OH St. Henry | 2024 State #49 Nation KY , Lilly Gillespie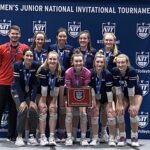 Lilly Gillespie 5'8" | OH Turpin | 2024 State OH , and Sydney Barrett
Sydney Barrett 6'0" | OH Kings | 2024 State OH all having ample experience on the outside. Macy Lentz
Macy Lentz 5'10" | S St. Henry | 2024 State KY has been a great utility player as an opposite and/or defensive specialist.
Ball control is still a staple at NKYVC, too. That hasn't changed. Elizabeth Tabeling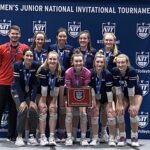 Elizabeth Tabeling 5'7" | DS/L St. Henry | 2024 State KY has had some spectacular showings in the libero jersey, and Kaleigh Frietch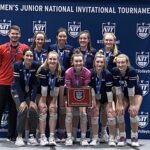 Kaleigh Frietch 5'8" | DS/L St. Ursula | 2024 State OH is incredibly comfortable locking down middle-back. Abby Yoder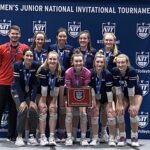 Abby Yoder 5'10" | S Kings | 2024 State #92 Nation OH will shoulder the setter duties and works in some nice tempo that allows the entire offense to flourish.
A5 Mizuno 16-Gabe
16-Gabe is a team that's impossible to overlook.
Physicality for days. That's the story with A5 Mizuno and its 16s roster that will garner plenty of recruiting interests once we reach June 15th. The results have also been impressive, with 16-Gabe taking tournament titles at Sunshine and Bluegrass.
Where do you start with this group? On the left side, Hannah Benjamin and Grace Rose bring enough heat to make any team envious. But that's only the beginning. Slide over to the middle blocker spot and you'll find Mia Hood and Logan Wiley. These two athletes bring two unique skill sets but succeed in playing to their own strengths. Hood uses her incredible six-foot-six frame to dominate at the net, while Wiley is a quick, springy middle blocker with some unmatched range in front of the setter.
Speaking of setters, A5 makes great use of a two-setter system with Cooper Abney and Isabela Boyd taking turns in the backcourt. Not only are Abney and Boyd both skilled enough to run an efficient, up-tempo offense, but the two-setter system also allows 16-Gabe to flex its dominance at opposite. Grace Agolli and MK Patten both take on big attacking responsibilities on the right pin and consistently pile on to an A5 squad that's never easy to stop.
@a5volleyball 16-Gabe does it again!

The undefeated ATL squad fends off a strong effort from Premier Nebraska to move to 2-0 in Gold! #NLQ pic.twitter.com/HqXWdsh8OF

— Austin Kingsley (@KingsleyATK) March 20, 2022
WAVE 16-Brennan
Let's go out west.
WAVE 16-Brennan is a great candidate to carry the 16 Open torch in California. A championship at Red Rock in early April cemented this team's place as one of the favorites heading into Nationals. 
This roster has the talent to back it up, too. Jenna Hanes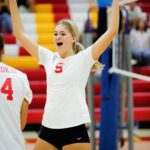 Jenna Hanes 6'3" | MB Cathedral Catholic | 2024 State #67 Nation CA is another one of those incredibly versatile middles who regularly takes designed swings on the left side. When she's not swinging on the pin, expect players like Ayva Moi Ayva Moi 5'9" | RS Cathedral Catholic | 2024 State #70 Nation CA and Nikole Egan
Nikole Egan 5'9" | OH Cathedral Catholic | 2024 State CA to make some clutch plays on the outside.
You can expect ball control to be stout with 16-Brennan. I recently featured Maya Evens in a playing-up feature, as this 2025 libero plays with the kind of veteran presence that is rare from such a young player. She is joined by Sofia Williams Sofia Williams 5'9" | OH San Clemente | 2024 State CA and Dakota Conway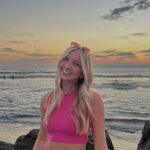 Dakota Conway 5'9" | DS/L Cathedral Catholic | 2024 State CA to form an unwavering backcourt trio that frequently generates positive first contacts. That also allows setter Amanda Saeger
Amanda Saeger 5'11" | S Cathedral Catholic | 2024 State #56 Nation CA to work her magic on the second touch.
Circle City 16 Purple
When talking about USAV Nationals frontrunners, Circle City is just going to keep popping up.
We aren't far removed from Circle City's big breakthrough at the Show Me Qualifier. 16 Purple scrapped its way to a tournament championship with some of the most balanced play in the gym that weekend.
So, let's talk about that balance. Setter Emery Moore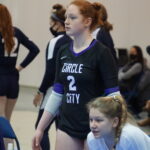 Emery Moore 5'10" | S North Central | 2024 State IN runs a precise offense that gets the whole team involved, and it worked to perfection in Kansas City. Left sides Ava Utterback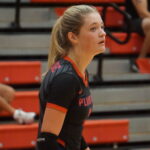 Ava Utterback 5'10" | OH Plainfield | 2024 State #5 Nation IN and Sophia Mayo
Sophia Mayo 6'2" | OH Perry Meridian | 2024 State IN are incredibly impactful on the pins, while opposite Alexis Maesch's role within the 16 Purple attack continues to grow.
Keep a close eye on Scarlett Kimbrell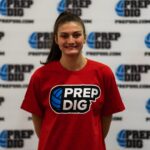 Scarlett Kimbrell 6'0" | MB Franklin Community | 2024 State IN and Dakota Elliott in the middle. When this duo is terminating, it opens up the entire offense and presents a lot of favorable blocking matchups. That was a key to Circle City's Show Me success, and we might see that materialize again in Indianapolis–home territory for this dominant club.
That's a championship ROOF.@circlecityvbc 16 Purple comes from behind in the third set to win the 16 Open title at Show Me! pic.twitter.com/hjEQMyeecs

— Austin Kingsley (@KingsleyATK) April 11, 2022