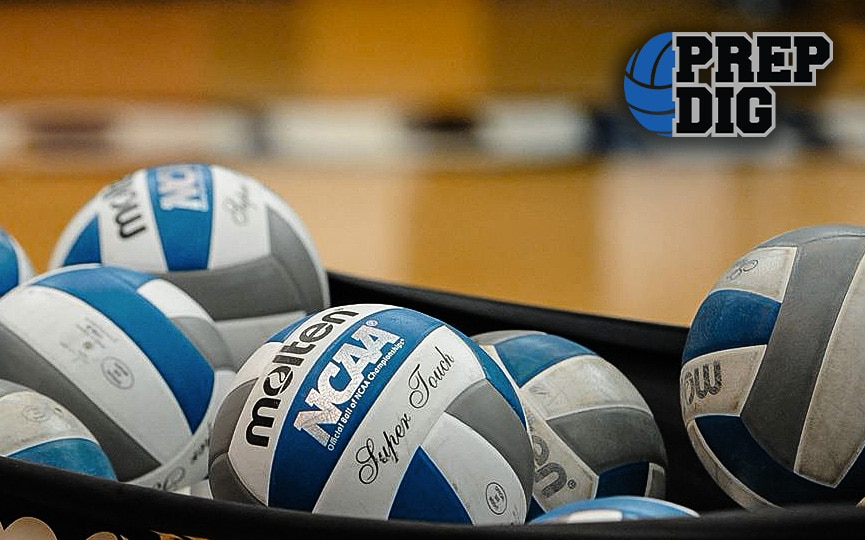 Posted On: 09/2/15 7:35 PM
Below is the Nebraska Prep Volleyball player rankings for the Class of 2018. 
In Nebraska, we are blessed with tremendously talented high school volleyball players. This list is meant to be a celebration of that.  Nebraska is second in the nation in the number of Division I volleyball players it produces on a per-capita basis. As a whole, roughly 100-plus high school volleyball players in Nebraska go on to play in college each year.
If you are on the list, congratulations; if you are not on the list, please do not take it as an insult. It does not mean you are not viewed as talented and a vital member of your team. Not every player can make the list, and certainly there will be players who are not on this list that have great high school careers and even some that go on to play in college.  Just because you are not on this list right now does not mean you won't be by the time you graduate.
The player rankings will be released roughly every summer.  
***Players listed alphabetically***
Player, School, Club (if known), Height, Position, Commitment (if known)
*-Updated June 2, 2017
SUPER 25
Kate Bilyeu, Omaha Marian (Nebraska Elite), 6-foot, OH, UMass-Lowell
Melanie Brecka, Lincoln Southeast (Nebraska ONE), 6-foot, MH/OH, University of Missouri-Kansas City 
Ashley Bush, Millard West (Premier), 6-foot, OH, Uncommitted 
Averey Dolliver, Lincoln Christian (Nebraska ONE), 5-foot-10, OH, Sioux Falls
Taliyah Flores, Papillion-LaVista South (Premier), 5-foot-8, OH, North Dakota 
Lily Heim, Omaha Marian (Nebraska Juniors), 6-foot, setter/RS, SMU
Julianna Kalil, Omaha Duchesne (Nebraska Elite), 5-foot-9, OH, Uncommitted 
Emily Krolikowski, Centura (South Central VBC), 5-foot-11, OH/MH, Hastings College    
Ellie Lammers, Omaha Duchesne (Premier), 5-foot-7, DS, Uncommitted 
Kristin Lux, North Bend (Nebraska Juniors), 6-foot-1, MH, Uncommitted  
Taylor Hageman, Grand Island Northwest (GI Vikes), 5-foot-10, OH, Uncommitted   
Riley Marshall, Fort Calhoun (Nebraska Elite), 6-foot, MH, Omaha 
Sami Mauch, North Platte (Flatrock), 5-foot-10, OH, Uncommitted 
Tayrn Mayfield, Grand Island Northwest, 5-foot-10, OH/MH, Uncommitted 
Halle Meister, Omaha Roncalli (Nebraska Juniors), 6-foot, OH/MH, Washburn University 
Maggie Mullen, Omaha Marian (Nebraska Elite), 5-foot-6, DS/libero, Louisville 
Kamryn Pullen, Omaha North (Nebraska Elite), 6-foot-3, OH/MH, Uncommitted  
Peyton Schendt, Papillion-LaVista South (Performance VBC), 6-foot, OH, Army 
Sabrina Starks, Platteview (Club Legacy), 6-foot-2, MH, Pittsburgh 
Taylor Skiles, Ralston (Premier), 6-foot, OH, Emporia State 
Bailee Sterling, Kearney (Nebraska ONE), 5-foot-9, OH, Northern Colorado 
Rachel Walker, Lincoln Southwest (VCNebraska), 5-foot-9, setter, Wayne State
Maddie Wiedenfeld, Omaha Marian (Nebraska Elite), 6-foot-3, MB, Uncommitted
Sarah Wing, Omaha Marian (Nebraska Elite), 6-foot-1, MH, Iowa 
Jaela Zimmerman, Malcolm (VCNebraska), 6-foot-2, OH, Creighton
SPECIAL 25-ish 
Ashtynne Alberts, Omaha Marian (Performance VBC), 5-foot-11, OH, Uncommitted
Alexa Blasé, Grand Island, 5-foot-11, OH, Uncommitted
Meghan Dahlhauser, Archbishop Bergan, 5-foot-4, Libero, Uncommitted
Sydney Daniels, Millard West (Nebraska Elite) 5-foot-6, setter/DS, Uncommitted
Madison Evans, Millard North (Club Legacy), 5-foot-4, Libero/DS, Uncommitted
Sydney Fitzgibbons, Papillion-LaVista (Premier), 6-foot, MH, Uncommitted
Ally Glaser, Papillion-LaVista (Nebraska Elite), 5-foot-10, OH, Uncommitted
Jadyn Heckenlively, Alma, 5-foot-11, MH, Uncommitted
Lauren Jacobsen, Wisner-Pilger (Nebraska Juniors) 5-foot-10, Setter, Uncommitted
Morgan James, Bellevue West (Performance VBC), 5-foot-9, OH/DS, Uncommitted
Erin Johnson, Meridian, 5-foot-4, Setter, Uncommitted
MaKenna Kirk, Lincoln Northeast (Nebraska ONE), 5-foot-7, OH, Uncommitted
Clara Lamb, Omaha Westside (Premier), 6-foot-3, MH/RS, Illinois-Chicago
Madilyn Larson, Wahoo (VCNebraska), 5-foot-8, OH, Uncommitted
Coree Lipovsky, Sandy Creek (VCNebraska), 6-foot, MH, Uncommitted
Bailey Lukasiewicz, St. Paul (South Central VBC), 5-foot-4, Libero, Uncommitted
Mckenzie Michalek, Papillion-LaVista (Premier), 5-foot-8, DS, Omaha
Riley Newton, Elkhorn South (VCNebraska), 5-foot-4, DS, Uncommitted
Morgan Nibbe, Red Cloud, 6-foot-1, MH, Uncommitted
Claire Ostrand, Nebraska Christian (South Central VBC), 5-foot-9, OH, Uncommitted
Rylee Pieper, Meridian (Nebraska Juniors), 5-foot-9, OH/MH, Uncommitted
Diana Reed, Ogallala, 5-foot-10, OH, Uncommitted
Emma Ryan, Kearney Catholic (VCNebraska), 5-foot-11, MH, Uncommitted
Corrie Schneider, Aurora (Nebraska Juniors), 6-foot, MH, Uncommitted
Maggie Sempeck, Millard West (VCNebraska), 5-foot-5, DS, Uncommitted
Katie Siefkes, Lincoln Southwest (Nebraska ONE), 5-foot-3, DS, Uncommitted
Faith Simpson, Wauneta-Palisade (Flatrock VBC) 6-foot, MH, Uncommitted
Abby Stutz, Lincoln Christian (Nebraska Juniors), 6-foot-3, MH, Uncommitted
Kinsley Tinglehoff, Wahoo (Nebraska Juniors), 5-foot-7, setter, Uncommitted
Grace Volk, Arlington (VCNebraska), 5-foot-9, setter, Uncommitted
Brynn Westenburg, Johnson-Brock, 5-foot-6, setter, Uncommitted