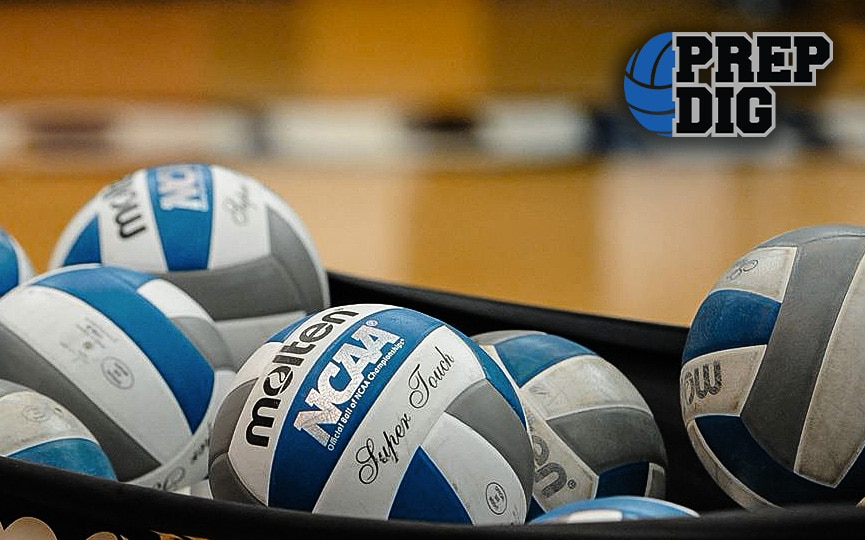 Posted On: 02/1/18 7:34 PM
Emma Worthington (Omaha Duchesne) of Nebraska Elite 17 TKO goes up for an attack against the block of Sarah Wing (Omaha Marian) and Emily Bressman (Omaha Marian) of Nebraska Elite 18 MOAB during the January Thaw tournament last weekend.
OMAHA – Now that all the dust has settled from last weekend's January Thaw USAV Qualifier at CenturyLink Center, it's time to take a look back at some of the top performances and other tidbits of information to come out of the competition.
We'll start by taking a look at the top division from the weekend which had a pair of bids available to the USAV Girls Junior National Championship – 18 Open.
First, here's some random thoughts on the three division and at the end I'll list out stock-raising performances from Nebraska players in the division over the weekend.
I will admit – it was hard at times to pry myself away from the 18 Open courts. The action there was so good all weekend. Congrats to Milwaukee Sting 18 Gold and Minnesota Select 181 for qualifying for the USAV GJNC by taking the top two places. After getting steamrolled 25-22, 25-9 the first day against A4, it