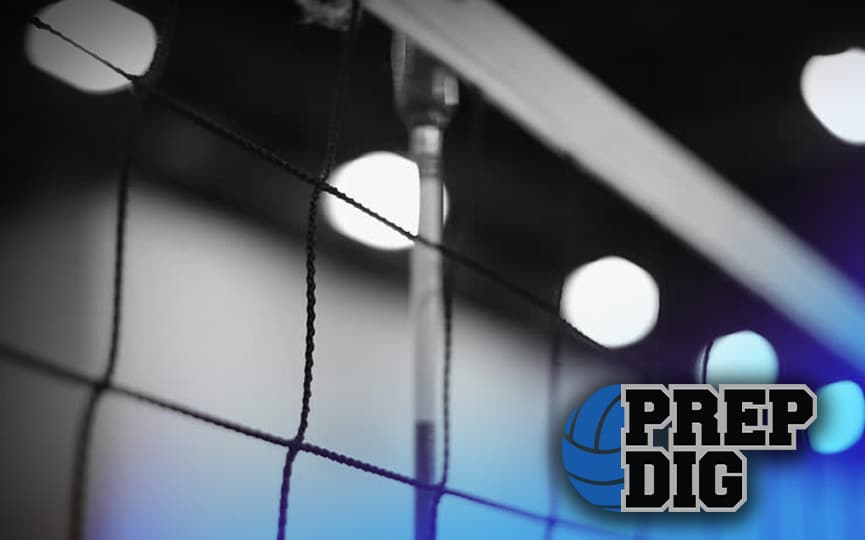 Posted On: 03/26/18 3:30 PM
Weekend two is in the books for the Badger Region Championships, and for Prep Dig we took our focus to the 15 Open Division.  The improvement from these teams from the start of the 2018 club season has been amazing. I know at the 15s level, there can be on and off days, just like any team, but in my observations the improvement in just a few months across the board was obvious.  This speaks to the great coaches, supportive parents, and players who are willing to work hard and work together. Here are a few more observations in this week's "Fitz Five".
*Sting Gold – Skill, Discipline, and Power
Sting Gold has been competing against some of the top teams in the nation the past couple months and will continue to put themselves up against the best as soon as two weeks from now at the JVA Challenge in Louisville competing in the Open Division.  To make comparisons to basketball in the spirit of March Madness, they have setter Brooke Mosher, the Illinois commit who would be their point guard, getting everyone in the right place to score, but given the chance can swing and put the ball away as well.  Lizzie Binder and Mariah Grunze would be your power forwards that can do a little bit of everything from being able to pass and score at will.  There are plays they make where you just say, "WOW". Then you have Mckenna Wucherer, the Class of 2022 Minnesota commit that is a high flyer on the outside and can pinpoint her swings wherever she wants.  If she were on the basketball court, I'd compare her game to an off guard that can hit the long three or can drive to the basket to dunk or dish to her teammates.  The depth of this team is also a strength with ten strong, the roster is full of future all state players and division one talent. However, they are still 15 (some younger), they are continued to be coached, to be pushed, and to ultimately be the best they possibly can be.  
*The Dramatics of Pool B
FC Elite losing set one to Wisconsin Premier was the start of a rollercoaster of events in Pool B Saturday night. Although FC Elite went on to finish the pool with a 3-0 record, it wasn't without some dramatics. Milwaukee Sting Silver, who was a late addition to the pool and as the fourth seeded team shocked Capital in three sets just playing clean, solid volleyball (we are in March Madness after all). The final match of the night was between FC Elite and Capital. In order to secure their place in a Gold Playoff and to win the pool, FC Elite had to beat Capital which resulted in a back and forth match with FC Elite winning 15-12 in the third set. This was a back and forth power battle with lots plenty of swings from Cora Behnke, Emma Mans, and Linnea Willer from FC Elite and Payton Addink of Capital. Josie Halbleib of Capital who is actually a setter, was just as lethal with her swing, having that high left handed touch. Capital also had middle, Maia Johnson, running slides and scoring points at the net as well. By the end of the match the defense and efficiency of FC Elite won out. The win put three teams at 1-2 in the pool. Three way ties will forever confuse me, but to make a long story short it comes down to one set playoffs. Wisconsin Premier beat Sting 15 Silver, which set up a final play off with Capital – winner goes to Gold. 15-10 Premier wins, they go to Gold with FC Elite, and Capital and Sting Silver are in the Bronze Playoffs.  Wisconsin Premier came in as a three seed in their pool, but finished 6th overall out of 16 teams!
*So Much Improvement Since January
I saw a lot of these teams play at the Winter Classic in early January which was the first time out for a lot of these teams for the club season.  Seeing these same teams almost two months later has me a little in disbelief and how much improvement has been made since then. MVP is a team full of dynamic athletes, led by Katelyn Lefler as a setter/right side and libero Megan Hawthorne, this team is clicking starting to run a faster tempo, raising their level of play.  Sting 15 White has Janelle Stuempfig jump setting every ball, a ton of progress since the beginning of February.  They are running back quicks and combo plays with their ball control improving immensely since the JVA Jamboree in early February.  Shout out to coaches! At this level, coaches have to be constantly teaching, making small adjustments in techniques, trying to find the best position for their players, what is best for their team, and sometimes just being a voice to challenge their athletes or even a cheerleader at times.  I know progress is not always seen or felt when you are with a group everyday, but as a neutral bystander I can honestly say, "Yes! Your teams are getting better! Keep at it!".
*Badger Region Putting On Successful Event
I have been at Badger Region the past two weekends, and unfortunately I won't be able to make it for the final weekend on April 7.  This is a great event for the state of Wisconsin. A true celebration of volleyball of all ages, levels, and one place where you can see the start of a career for the young girls AND boys find a sport they will fall in love with.  For some clubs, this is the end of their season, their Super Bowl. For others, it marks the halfway point and push for Nationals in June. This is also a time to put things in perspective when some of the older athletes are having a tough day, walk down a few courts to see the 11 year olds playing and the genuine excitement they have for a successful serve over the net that results in an ace.  Not all states have this, this really is a special event that is one of the few ways to tie all the clubs in Wisconsin together.
And lastly, I'm just going to leave the readers with this question:
*What will happen with Wisconsin clubs and the future of Great Lakes Power League At Sports Performance?