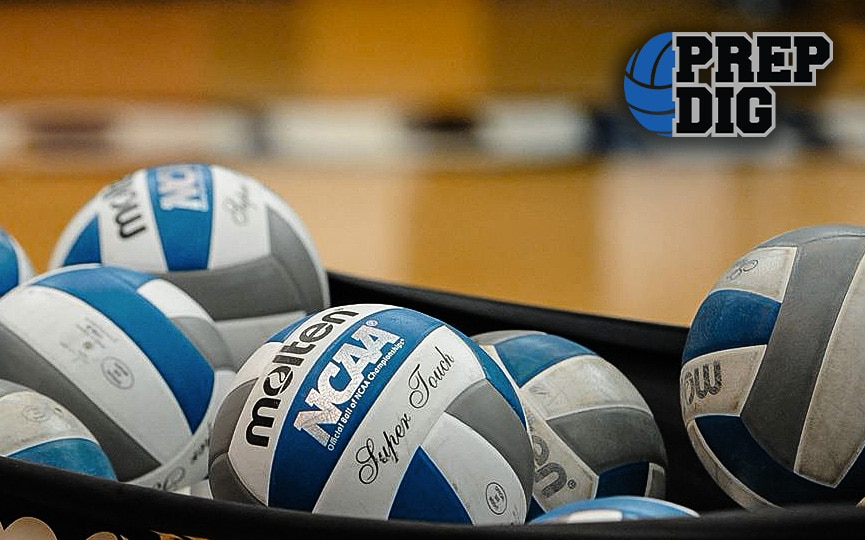 Posted On: 05/9/18 6:41 PM
VCNebraska 17 Elite's Kelsie Cada (Bishop Neumann) hits around the block of Iowa Power Plex's Kenna Sauer (18) during Sunday's championship match of the 18 Open division at the JVA Midwest Challenge. (Photo by Berk Brown).
About the only things missing from Sunday's championship match in the 18 Open division of the JVA Midwest Challenge in Des Moines was Ivan Drago, crazed Russian fans, the Rocky theme music and - unfortunately - the victorious comeback.
Iowa Power Plex 17U pounded VCNebraska 17 Elite like Drago pummeling Sylvester Stallone's character in Rocky IV in the first set, winning 25-16 and then came out even stronger in the second set and backed VCNebraska into the corner with a 13-5 lead.
Then after Alyssa Rezac (Bishop Neumann) delivered an ace serve and Alex Lemke (Lincoln East) and Kalynn Meyer (Superior) delivered back-to-back massive blocks, the lead was cut to 13-8 and I swear somewhere behind me someone yelled, "they're cut, they're cut. The Russians are cut!"
And with that, the VCNebraska onslaught started. Delaney Humm (Lincoln Pius X) had two kills and a block in a crucial stretch that saw VCNebraska cut the Iowa Power Plex lead to 20-17. Humm then delivered an