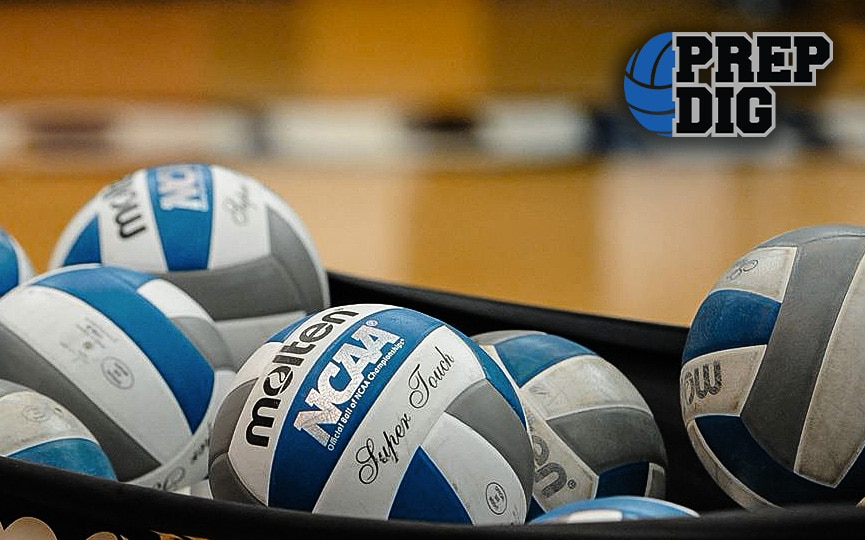 Posted On: 06/7/18 5:09 PM
Omaha-based volleyball club Premier will be hosting a College Camp for athletes entering grades 5-12 from Monday, June 11-Thursday, June 14 featuring a new college coach each day from a Power 5 Conference. 
The camp is open to all athletes regardless of club or school affiliation. On June 11, USC head coach Brent Crouch, Notre Dame associate head coach Mike Johnson, Indiana assistant coach and former All-American Krista Vansant and Kansas State assistant coach Trent Sorensen will each conduct the clinics.
The time for the clinics is 9 a.m. until Noon each day for those entering grades 5-8 and 1-4 p.m. each day for those entering grades 9-12. All clinics will be at The Courts volleyball facility. Price for the four days of camp is $225. Each day will be led by a new coach and will be (4) 3 hour sessions for a total of 12 hours of instruction.
For more information and to register, CLICK THIS LINK. Be sure to register using the College Camp registration link.
USC head coach Crouch, the 2016 West Coast Conference Coach of the Year who inherited a winless Portland program and within two seasons guided the Pilots to their winningest season in 25 years, was named the USC women's volleyball head coach on Jan. 8, 2018.
 
Crouch, 43, took over at Portland in 2014 after the Pilots went 0-27 the previous season. After going 7-23 in his debut season, he guided the Pilots to a 16-15 mark in 2015 (its most victories since 1991) and then improved upon that in 2016 with a 17-13 mark. His 2017 team, which was hampered by injuries, was 15-15, with 5 losses coming in 5-set matches. His overall 4-year record at Portland was 55-66.
 
The 48 victories in his final 3 years was Portland's best 3-season total since 1984-86. The Pilots' 10-8 third place WCC finish in 2016 was its most league wins since 1985 and highest conference finish since 1989. He led Portland to the program's first-ever victories over Top 10, Top 15, and Top 25 opponents. Crouch coached three All-WCC first team players and a WCC All-Freshman team pick, along with three WCC All-Academic first teamers. He also helped establish beach volleyball as a varsity sport at Portland in 2016.
 
Crouch arrived at Portland after four seasons (2010-13) at Saint Mary's College, where he was an assistant with the indoor program and head coach of the beach team. 
 
During his time at SMC, the Gaels' indoor team went 73-40 overall, finished in the top three in the WCC standings each season by winning 73.4 percent of its league matches (47-17) and earned a berth into the NCAA Tournament in 2012, advancing to the second round. Besides being involved in the team's offense and defense, recruiting, scouting, practice planning, statistical and video analysis and scheduling, he provided academic support, as he mentored several WCC All-Academic honorees and helped the team to the athletic department's highest grade point average, an NCAA Public Recognition Award, and an AVCA academic award.
 
Crouch also coached the inaugural Saint Mary's beach team in 2013, guiding the Gaels to an 8-2 record, the best mark among all Northern California teams, as well as a No. 9 national ranking and a bid to the AVCA national championship for the program's top pairs team.
 
Crouch also has coaching experience with the USA Volleyball program, including working with U.S. Women's National Team head coach Karch Kiraly, being an assistant with the U.S. Collegiate National Team that captured a gold medal at the 2016 U22 Global Challenge and serving as both an indoor and beach coach in the USA Volleyball High Performance program.
 
From 2004 to 2009, Crouch was a head coach at various levels. He was the head coach of the RoShamBo Girls Volleyball 14 team, which was part of the Skyline Juniors Volleyball Club in Dallas, Tex. (he also served as Skyline's associate director and recruiting coordinator). Crouch was head coach of the Wave Girls Volleyball Club 17 team in Encinitas, Calif., that finished third in the 2008 Junior Olympics Open Division after winning a gold medal at the Southern California National Qualifier (his Wave program sent players to schools such as USC and Stanford). He was head coach of the San Diego (Calif.) City College men's team from 2006 to 2008 after serving as the head coach of Oregon's men's club team in 2004 and 2005.
 
Crouch played for Texas A&M's club team from 1993 to 1997 and was named MVP of the Stephen F. Austin Tournament in 1997. He earned his bachelor's degree in history in 1998 and his master's in philosophy in 2000, both from Texas A&M, then a doctorate in philosophy from Oregon in 2006.
 
He competed on the beach from 2005 to 2007 in AVP and CBVA events and placed second at the 2005 California Cup state championship.
 
He has held various teaching positions in philosophy at Oregon, San Diego City College, and Saint Mary's College since 2000.
Notre Dame's Johnson, whose Xavier University volleyball teams averaged more than 20 wins per year while he was the Musketeers' head coach, joined the University of Notre Dame volleyball program in January 2015 as its associate head coach.
Johnson joined the staff of Irish head coach Jim McLaughlin after previously serving as an assistant coach under McLaughlin for one year at the University of Washington in 2004.
In his two seasons with the Irish, Johnson has helped mentor five standout performers in Second Team All-Atlantic Coast Conference products Sam Fry (2015, 2016), Ryann DeJarld (2016) and Caroline Holt (2016) and ACC All-Freshman Team members Meg Morningstar (2015) and Jemma Yeadon (2016).
Johnson brought six years of head coaching experience to the Notre Dame bench, including one season at Austin Peay State University.
His first four campaigns at Xavier produced 20-victory seasons and league runner-up finishes, the first three in the Atlantic 10 Conference and the last in the BIG EAST Conference. Johnson's three consecutive runner-up finishes in the Atlantic 10 Conference Championship marked a first for Xavier. His Musketeer squads produced seven American Volleyball Coaches Association (AVCA) honorable mention All-America selections, most recently Aubree Smith in 2014.
In Xavier's first two years in the BIG EAST, Johnson's teams finished 21-11 and 19-11 overall, with a dozen league victories to their credit each season. Alex Smith, Aubree Smith and Abbey Bessler claimed first-team all-BIG EAST recognition in 2013 – and Aubree Smith and Bessler won those honors again in 2014. Johnson's 2013 unit ranked third nationally in floor defense and 23rd in kills.
During his first three seasons in Cincinnati from 2010 through 2012, Johnson led the Musketeers to a 62-32 combined overall record and a 34-10 mark in Atlantic 10 play. He also brought the team to three straight Atlantic 10 Championship finals. Under Johnson's guidance, the team had a school-record five players named either first- or second-team all-conference in both 2010 and 2012. Xavier first-team all-conference selections were Michelle Matia and Claire Paszkiewicz in 2010, Sarah Brown and Alex Smith in 2011 and Alex Smith again in 2012.
Stephanie Vorherr was selected the Atlantic 10 libero of the year in 2010 and 2011, while Aubree Smith was named the Atlantic 10 rookie of the year in 2011.
In Johnson's one year as head coach at Austin Peay his squad recorded a 22-9 overall mark and 15-3 Ohio Valley Conference record for its best league standing in 17 years. Stephanie Champine was named the league's 2009 player of the year, the first individual to receive that award for the Lady Govs since 1992 and only the third in school history. Three Lady Govs were named to OVC all-conference first and second teams in 2009, the first time in program history three players won all-league honors in the same season. That team rated eighth nationally in floor defense and 21st in service aces.
Prior to joining the Austin Peay coaching staff in March 2009, Johnson spent three years on the Cal Poly staff under head coach Jon Stevenson – as an assistant for the 2006 and 2007 campaigns, then as associate head coach for 2008. He also was named one of the nation's 30 up-and-coming volleyball coaches under 30 years old by the AVCA following the 2008 season. While he was the Mustangs' defensive coordinator, Cal Poly claimed back-to-back Big West Conference championships in 2006 and 2007 and reached the NCAA Sweet 16 in 2007, finishing the season ranked 11th nationally. Johnson helped assemble three recruiting classes ranked among the top 25 in the nation.
Prior to joining the Mustangs, Johnson served as an assistant coach at Washington in 2004 – helping McLaughlin and the Huskies capture their first Pacific-10 Conference championship and reach the NCAA Championship Final Four for the first time in program history. That team finished the season ranked No. 3 nationally and ranked ninth nationally in kills.
Johnson's recruiting class this past year at Xavier ranked in the top 25 nationally for the first time in school history – and he also assisted in attracting a top-10 class in his one year at Washington and the only three nationally-rated classes in Cal Poly history.
Johnson served as president of the BIG EAST volleyball coaches and was East Region chair of the AVCA All-America committee.
Indiana's Vansant, a 2014 graduate of the University of Washington, helped the U.S. win gold at the Pan American Games and she was named an alternate for the 2016 Rio Olympic Team. She played professionally from the fall of 2015 through spring of 2016 with Volero Zurich in Switzerland.
 
This past volleyball season Vansant served as a Volleyball Program Assistant at Washington and oversaw recruiting for the program. She also coached the Seattle Juniors 16 Volleyball Club.
 
As an outside hitter, Vansant left UW as the most decorated volleyball player ever to wear the purple and gold. In 2013, Vansant became the first Husky to claim the American Volleyball Coaches Association National Player of the Year award. She earned ESPNW National Player of the Year recognition for the 2014 season, her senior campaign. This past season the Huskies' retired her No. 16 jersey.
 
In the 2013-14 season and 2014-15 season Vansant earned the Honda Sports Award, given to the best collegiate volleyball player.
 
On the international stage, Vansant earned Most Valuable Player honors and best outside spiker at the 2015 Pan American Cup, her first international tournament. She led Team USA to gold at the 2015 Pan Am Cup with a tournament-leading 50.4 kill percentage to go with 81 total points.
 
Vansant, a native of Redlands, Calif., graduated from Washington in 2015 with a bachelor's degree in Sociology. Vansant finished her playing career at UW with 1,893 career kills, which included 565 kills (4.67 kills per set) and a .320 hitting percentage in her senior year.
Sorensen, a veteran prep volleyball coach and former collegiate player at BYU, was named assistant coach with K-State volleyball in February 2015. 
With the Wildcats, Sorensen assists with training as well as coordinates recruiting, utilizing his years of experience coaching in the club circuit of prep volleyball. 
In two seasons at K-State, he has helped guide the Wildcats to back-to-back NCAA Tournament appearances and top-four finishes in the Big 12 standings.
In his first season with K-State in 2015, he helped lead a group of Wildcats that had no seniors and a 1-3 start in Big 12 play to its best finish in the conference standings since 2011 and a trip to the NCAA Tournament for the fourth time over the last five years.
Prior to joining the Wildcats, Sorensen was a coach within the Tejas Volleyball club program, which is based outside of Fort Worth, Texas. Over his tenure with Tejas, he coached the 15- and 17-year-old age groups, including his last two years as the head coach of the top 15's team. 
In addition to his club volleyball coaching experience, Sorensen played for the BYU men's volleyball team starting in 2003, but he accumulated most of his matches played from 2006 to 2008 after serving a church mission in Mexico City for two years. For his entire Cougar career, he played in 87 matches and tallied 337 kills and 202 blocks. During his senior campaign, he only missed only one set over the course of 30 matches and went on to rank second on the team in blocks and attack percentage, helping him earn all-league honorable mention and be a nominee for an AVCA All-America nod. 
A native of Fontana, California, the former middle blocker played high school volleyball at Highland High School as well as club for the Santa Monica Beach Club Team.