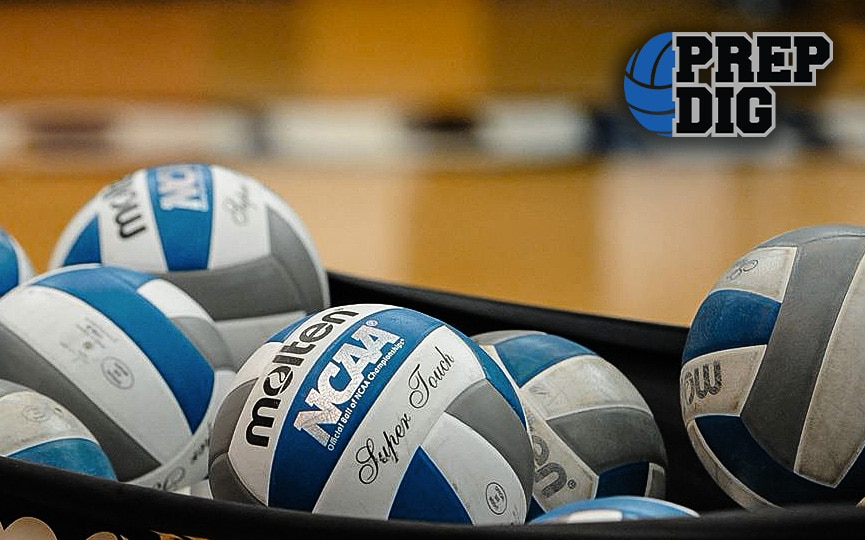 Posted On: 02/11/20 5:04 PM
Last year Central Iowa Select 15M made their way up from the Challenge Pools to eventually finish second to Nebraska Premier in the 15 Elite Division.  Got a game, got a chance. At Triple Crown, there are four power pools with 32 teams total that will automatically get a game to advance to the championship side of the bracket.  Teams in the challenge pool must earn their way to a challenge match and defeat a power pool team to have a chance to compete for the prize. What teams have the potential to make some waves that could be a major threat to the power pools teams with hopes of advancing to the championship bracket? 
Illini Elite 18 Cardinal (IL) 
Just outside of the power pools is Illini Elite out of Bloomington, Illinois.  This squad has plenty of high level athletes, with one being middle blocker in Allie Trame Allie Trame 6'3" | MB St. Thomas More | 2020 State IL who is committed to Alabama.  Three other Division 1 commits round out the roster in Mackenzie Houser (Southern Illinois), Alayna Crabtree Alayna Crabtree 6'2" | OH Normal University | 2020 State IL (Boston College), and Corinna Jones Corinna Jones S Bloomington | 2020 IL (VCU).  This group has always been a force in a really strong area for volleyball. Their 17 Cardinal squad features Michigan commit Mira Chopra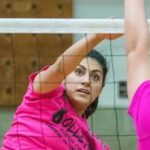 Mira Chopra 6'3" | MB Champaign Central | 2021 State IL out of the middle as well. 
CIA 18 Black (IA)
CIA (Club Iowa) out of the Cedar Falls/Waterloo area.
CIA (Club Iowa) will be bringing their top teams to Kansas City with a strong group of athletes on their 18 Black team that is really strong at the pin with Wichita State commit, Morgan Weber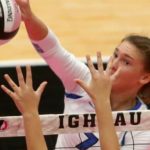 Morgan Weber 5'11" | OH Dike New Hartford | 2020 State IA and Northern State commit Avery Kroll Avery Kroll 5'11" | RS Waterloo Columbus | 2020 State IA .  They are one of the top teams out of Iowa for 18s with a few uncommitted athletes who would be ones to keep an eye on in Kirsten Graves Kirsten Graves 5'10" | S Cedar Falls | 2020 State IA , a top Class of 2020 libero, Abby Hamann who is a high flyer with a big arm on the left or right side.  Halia Mahi Halia Mahi 5'9" | S Cedar Falls | 2021 State IA is a 2021 setter who is also one of Iowa's top beach players and could go to the next level with indoor or beach. 
Kokoro 18-1 (MN) 
This group has always been one of the top clubs out of Minnesota and have consistently been a competitive squad at AAU Nationals which they finished in the Open gold bracket in 2019.  Cianna Selbitschka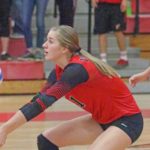 Cianna Selbitschka 5'10" | OH North Branch | 2020 State #1 Nation MN is one of the top outsides from Minnesota in the Class of 2020 and will be heading to Minnesota-Duluth with her setter, Maddi Kealy Maddi Kealy 5'10" | S River Falls | 2020 State WI . Emily Banitt Emily Banitt 5'9" | OH River Falls | 2020 State WI is another top athlete on this team who is a major high flyer on the pin and will head to Loyola-Chicago. 
[player_tooltip player_id="12969" first="Hattie" last="Bray"]
of FC Elite is a Class of 2021 Marquette commit.
FC Elite 18 Elite (WI) 
This team has been so close to some big wins and have beaten Arizona Storm recently at the Northern Lights Qualifier.  With a very youthful roster of eight athletes below the 18s level, they are very talented with Brooke Mosher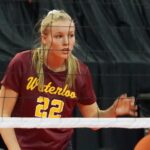 Brooke Mosher 5'11" | S Waterloo | 2021 State WI (Illinois) and one of the top Freshmen liberos in the country in Saige Damrow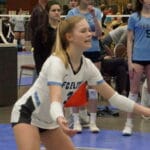 Saige Damrow 5'8" | DS/L Howards Grove | 2023 State WI (Wisconsin).  A Class of 2022 athlete to take a look at would be Brianna Cantrell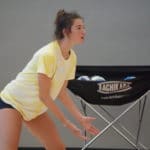 Brianna Cantrell OH Appleton North | 2022 State WI who is coming on extremely strong this club season.
VC United 171 (IL) 
VC United out of Rockford, Illinois is building a strong group of teams who will be in the mix this weekend at all levels.  The 17s squad is strong with a well-balanced group of point scorers that will be a group of 2021 athletes college coaches will be sure to take note of.  Kaitlyn Flynn is a 6'2 outside hitter with a heavy arm along with right side Emma Konie Emma Konie 5'10" | S Huntley | 2021 IL who can score points with the best of them with a lefty swing. The first contact in Karina Simatos Karina Simatos 5'7" | MB Crystal Lake Central | 2021 IL is always dependable to get the ball to setter Elaina Wamhoff Elaina Wamhoff 5'8" | S St. Bede Academy | 2021 IL to get their tempo rolling.  This team also has a familiar face on the sideline in former Penn State setter, Bryanna Weiskircher.
Northern Lights 16-1 (MN) 
This team has some new faces, but give them some time and they will be scary good this season.  Julia Hanson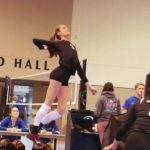 Julia Hanson 6'0" | OH Prior Lake | 2022 State MN is a high flying outside who is already committed to Minnesota, along with other length and balance across the frontline.  Kendal Kemp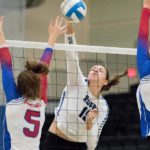 Kendal Kemp 6'6" | MB Eagan | 2022 State MN is a middle blocker who looks primed for the Big Ten along with right side Sienna Ifill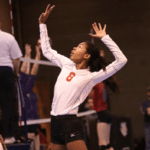 Sienna Ifill 6'1" | RS Eagan | 2022 State MN who touches incredibly high with a big left handed swing.  There is also plenty of depth in the backrow with defensive specialists in Simara Amador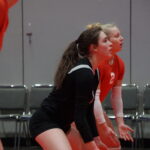 Simara Amador 5'7" | DS/L Eagan | 2022 State MN and Jayna Bredenberg Jayna Bredenberg 5'6" | DS/L Southwest Christian | 2022 State MN . 
Iowa Power Plex 17 Elite Black (IA)
Iowa Power Plex
This is another squad who is relatively new and given some time, will be a dangerous team to compete with during qualifier season.  Layanna Green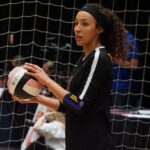 Layanna Green 6'0" | MB Waukee | 2021 State IA is one of the more athletic middles in the Class of 2021 in Iowa who can do a variety of things along the net. Lauren Havlik Lauren Havlik 6'0" | MB Dowling | 2021 State IA will be another weapon to contend with in the middle. On the pin is outside hitter Morgan Middleton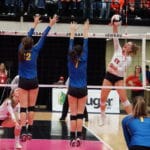 Morgan Middleton OH Clarion-Goldfield Dows | 2021 State IA who is a North Dakota State commit and can really provide a punch of power. 
Milwaukee Sting 16 Gold (WI) 
This team will wear down the other side of the net with plenty of ball control.  Adriana Studer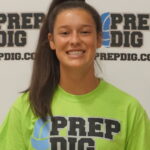 Adriana Studer DS/L Lake Country Lutheran | 2022 State WI is a 2022 libero to keep tabs on along with outside Maleah Howe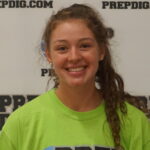 Maleah Howe OH Oconomowoc | 2022 State WI who is extremely solid all the way around.  Out of the middle will be Morgan Daugherty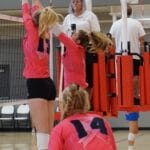 Morgan Daugherty 6'2" | MB Brookfield Central | 2022 State WI , a 2019 AAU 15 Open All American along with Haley Koch Haley Koch MB Oconomowoc | 2022 State WI who is extremely quick and dynamic out of the middle as well.