Posted On: 06/15/20 5:02 PM
The volleyball talent in the Grand Rapids area is overflowing and only getting better each year.
It's too difficult to limit the best to just a handful of players, as so many have made a name for themselves in the state picture.
Here's some of the best from the Class of 2021, and how they have separated themselves from the rest.
Jenna Reitsma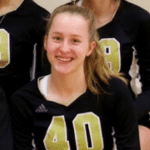 Jenna Reitsma 5'11" | OH Lowell | 2021 State MI , OH Lowell/FaR Out (2021)
You'd be hard pressed to find a member of the Class of 2021 that really raised their stock more than Reitsma over the last year. She led Lowell to its first appearance in the state finals and racked up an impressive 873 kills during the 2019 prep season. That was more than double her 2018 total, while improving her hitting percentage up to .342. A top-level passer as well, Reitsma was able to contribute everywhere for the Red Arrows and the Marquette commit was part of a talented FaR Out 18 Black squad this past club year.
[player_tooltip player_id="14203" first="Addie" last="VanderWeide"]
Addie VanderWeide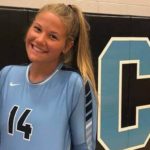 Addie VanderWeide 6'1" | OH Grand Rapids Christian | 2021 State MI , OH Grand Rapids Christian/MVA (2021)
The two-time state champion with Grand Rapids Christian, VanderWeide has established herself as one of the strongest