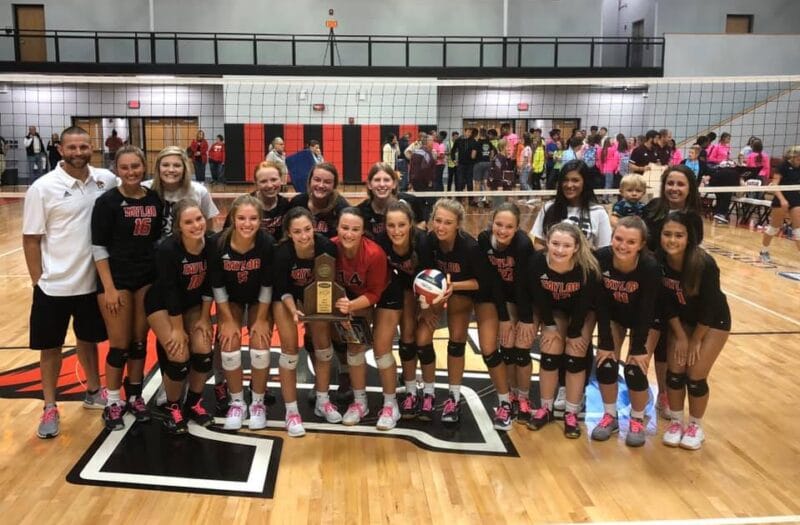 Posted On: 08/31/20 11:33 PM
Reigning 20th District champion Taylor County features several versatile players on its roster.
Taylor County is carrying momentum over into its upcoming campaign after reaching the 2019 5th Region Volleyball Tournament Semifinals. The Cardinals compiled a 31-8 record in 2019. 
Here are four versatile Taylor County players to watch.
Nicole Duplantis: An outside hitter/right side/defensive specialist, Duplantis is a senior. Duplantis was consistent for Taylor County throughout her junior season in 2019, recording 169 digs, 121 kills and 42 service aces. With a diverse skill set, Duplantis is able produce as a hitter from either side and contribute defensively as well. 
Katie Floyd Katie Floyd S Taylor County | 2022 State KY : A setter/defensive specialist, Floyd is a junior. Among the leaders for Taylor County during the 2019 high school volleyball season, Floyd recorded a team-high 1,010 assists. In addition to leading Taylor County in assists, Floyd delivered 361 digs, 47 kills and 29 service aces. Floyd is an exceptional passer and a vocal leader. 
Emma Smith: A setter/right side/defensive specialist, Smith is a junior. Appearing in 29 of Taylor County's 39 matches as a sophomore in 2019, Smith logged 59 assists and 54 digs, Poised to take on a larger role for Taylor County in the