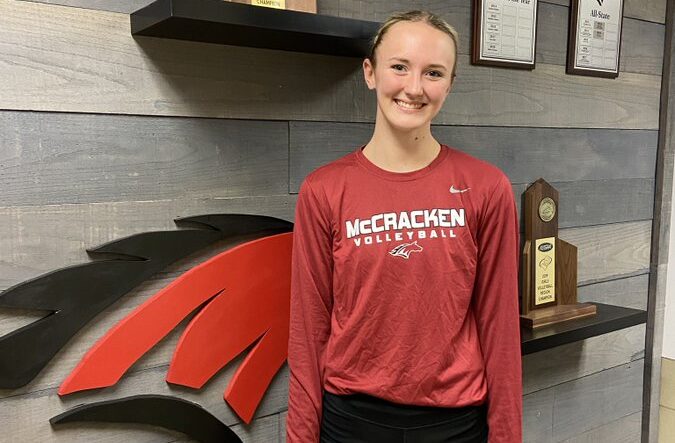 Posted On: 10/3/20 10:21 PM
Seniors are among the players leading volleyball teams throughout the 1st Region.
Here are five 1st Region seniors to watch. 
Morgan Blankenship: A Ballard Memorial senior setter, Blankenship excels at her position. Through the first 17 matches of her senior season, Blankenship has registered 201 assists, 90 digs and 26 service aces. Blankenship digs consistently and identifies blockers well.  
Clara Bradley: A Marshall County senior setter/outside hitter, Bradley is a versatile player. Through nine matches in the 2020 high school volleyball season, Bradley has recorded 115 kills, 69 digs and 24 service aces. A strong hitter from the right side, Bradley produces in both the front row and the back row.
Emma Fletcher: A Christian Fellowship senior outside hitter, Fletcher leads her team along the net. Through the first 11 matches of her senior season, Fletcher has recorded 104 kills, 54 digs, 17 service aces and 14 assists. Fletcher possesses solid jumping ability and moves well.
Jayda Harris: A McCracken County senior middle blocker/outside hitter, Harris has committed to Army. Through the first 14 matches in her senior season, Harris has recorded 131 kills and 29 blocks. Harris leads McCracken County in both kills and blocks. Highly productive, Harris