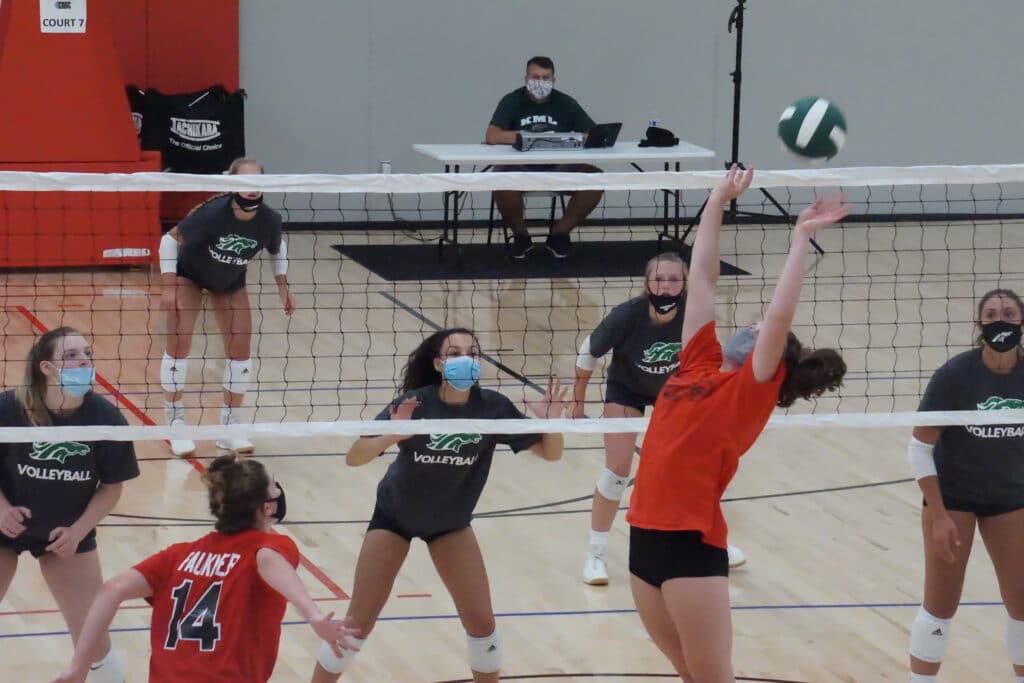 Posted On: 10/23/20 1:33 PM
Last night was a huge night for WIAA Regional play.  With teams in new divisions, combined with some powerpacked matchups, it provided for some huge fireworks of results with some upsets along the way.  In the covid-era of volleyball that is bound to happen with different teams finding their peak at this time of the year, others battling quarantine, some unfortunately have had to forfeit, but at the end of the day we're playing postseason volleyball which has been in jeopardy all fall.  Here is a quick recap of what all went down in a wild night of tournament play. 
Sauk Prairie 3-1 over Oconomowoc
Sauk Prairie is the best team you haven't heard of….yet.  Oconomowoc has been to the state tournament four of five years and finished second the past two years.  They have plenty of athletes at all positions, but Sauk was just too much for Ocon.  With their head coach in quarantine, Olivia Breunig Olivia Breunig 5'8" | S Sauk Prairie | 2021 State WI is the setter who can do it all as well as big swinging outside Aida Shadewald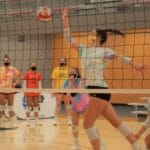 Aida Shadewald 5'10" | OH Sauk Prairie | 2022 State WI .  This team competed in two Prep Dig tournaments against top teams this fall including a tight three set battle with Howards Grove.  They have the athletes to compete among the best! 
Menomonee Falls 3-2 over Germantown 
Falls is just a gritty, scrappy defensive team who does have a big swing in outside in Kate Lockwood who is an electric player.  Kayde Stigler is a libero who is an incredible athlete.  Don't take anything away from Germantown who had a talented Senior class and will be looking to come back even stronger in 2021 with the likes of Lily Wagner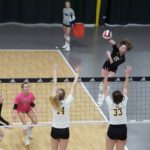 Lily Wagner 5'11" | OH Germantown | 2023 State WI , one of the top 2023 outsides in the state. 
Dangerous Teams 
🧨 Alexis Boling Alexis Boling 6'0" | OH Waukesha West | 2021 State WI ….watch out Summit League pic.twitter.com/p774AeFKdy

— Chris Fitzgerald (@PrepDigChris) August 27, 2020
Waukesha West
With a huge five set over rival Kettle Moraine last night, West is battle tested and rolling into a big matchup with top ranked Sussex Hamilton.  Many of these players know each other from years of playing with and against each other in the club scene.  North Dakota State commit Alexis Boling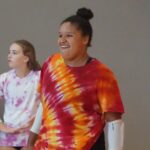 Alexis Boling 6'0" | OH Waukesha West | 2021 State WI can take total control of a match and with the ball control of Anna Holland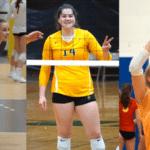 Anna Holland 5'6" | DS/L Waukesha West | 2021 State WI and Abby Fregien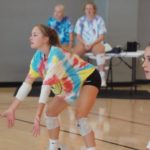 Abby Fregien 5'7" | OH Waukesha West | 2021 State WI , they are dangerous when they can run their offense in system.  This is going to be a battle.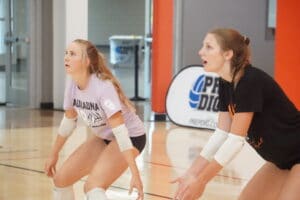 Kaukauna
This team is sneaky good.  They have given Howards Grove their only loss and have a ton of athleticism on their team.  The match against Fox Valley Lutheran is going to be interesting come Saturday night for a Regional Final.  Avery Torrey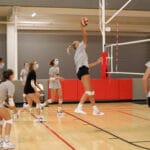 Avery Torrey 6'2" | MB Kaukauna | 2021 State WI is a physical presence on the right side with her block and swing while 2023 outside hitter Taylor Tetzlaff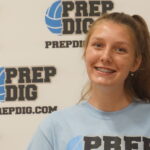 Taylor Tetzlaff 6'0" | OH Kaukauna | 2023 State WI continues to rise as a major point scoring six rotation outside.  This will also be a matchup between two top 2023 liberos in Paige Miller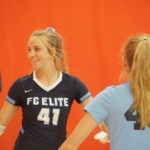 Paige Miller 5'8" | DS/L Kaukauna | 2023 State WI of Kaukauna and Kennedy Schmitz of FVL. 
Merrill 
Everyone is chasing River Falls in the D1 – Section 1, but Merrill is one of those athletic squads who will be looking to make their presence known.  Senior outside hitter Kelly Page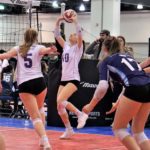 Kelly Page 5'5" | S Merrill | 2021 State WI is extremely dynamic and is someone who will be looking to score plenty of points for the Blue Jays.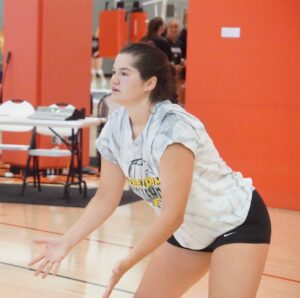 Freedom 
Linnea Willer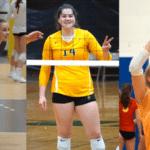 Linnea Willer 5'11" | OH Freedom | 2021 State WI is one of the top outside hitters in the Class of 2021 and will look to lead her Irish into sectional play if they can snag a win over Xavier on the road Saturday night.  Thie Irish have a team who is full of athletes and when they get the hot hand and can serve receive clean they could be a dangerous squad to see on the other side of the net. 
Top Matches To Watch!
FVL vs. Kaukauna
Sauk Prairie vs. Arrowhead
DSHA vs. Wisconsin Lutheran
Kettle Moraine Lutheran vs. Lake Country Lutheran (WOW!)
Lakeside Lutheran vs. Lake Mills 
D2 Match-Ups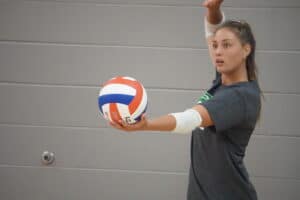 Kettle Moraine Lutheran vs. Lake Country Lutheran 
LCL has really built their program of prominence on defense with the likes of libero Adriana Studer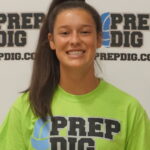 Adriana Studer DS/L Lake Country Lutheran | 2022 State WI , but KML has such a powerful lineup with their pin hitters Elle Truckenbrod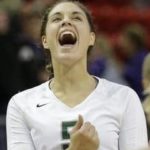 Elle Truckenbrod 5'9" | OH Kettle Moraine Lutheran | 2021 State WI who has played in plenty of big matches and up and coming Junior g.  These truly are two of the top teams in the state.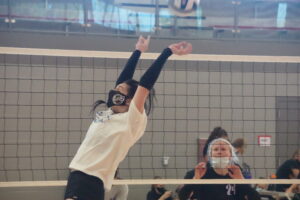 Lake Mills vs. Lakeside Lutheran
Seeing Lake Mills multiple times this summer, I could see the makings of a real balanced team led by setter Sydney Lewellin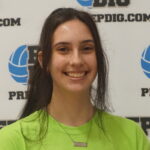 Sydney Lewellin S Lake Mills | 2022 State WI . She is so dynamic and a gamechanger for the L-Cats.  Payton Kueper on the other side for Lakeside Lutheran is so powerful and can score points from anywhere.  This will be a treat to watch! 
Other Lower Seeds Upsetting Top Seeds
D1 
Wausau West over Marshfield – 3-1 
Waupaca over Antigo – 3-0
Arrowhead over Hartford – 3-0 
Port Washington over Grafton 3-2
Slinger over West Bend West 3-0
Franklin over South Milwaukee 3-0 
Nicolet over Cedarburg 3-1
Waukesha West over Kettle Moraine 3-2
D2 
Northwestern over Cumberland 3-0
Somerset over Osceola 3-1
Two Rivers over Denmark 3-0
Peshtigo over Oconto Falls 3-1 
Wrightstown over Chilton 3-2
Nekoosa over Wittenberg-Birnamwood 3-2
D3
Glenwood City over Colfax 3-0
Mineral Point over River Ridge 3-1
Markesan over Wild Rose 3-2
Dodgeland over Randolph 3-0
Living Word Lutheran over Random Lake 3-2
Gillett over Coleman 3-1
SMC over Hilbert 3-2
D4 
Mellen over Butternut 3-2
Bruce over Birchwood 3-1
Assumption over Greenwood 3-1
Newman Catholic over Athens 3-0
Independence over Alma/Pepin 3-1
Monticello over Shullsburg 3-2
We're LIVE!

One of my favorite events for Prep Dig is a tour of our states with our Top 250 Showcase! and

Great way to start the club season with top competition! Can't wait to get going! https://t.co/Mg7MGJLEMp

— Chris Fitzgerald (@PrepDigChris) October 22, 2020