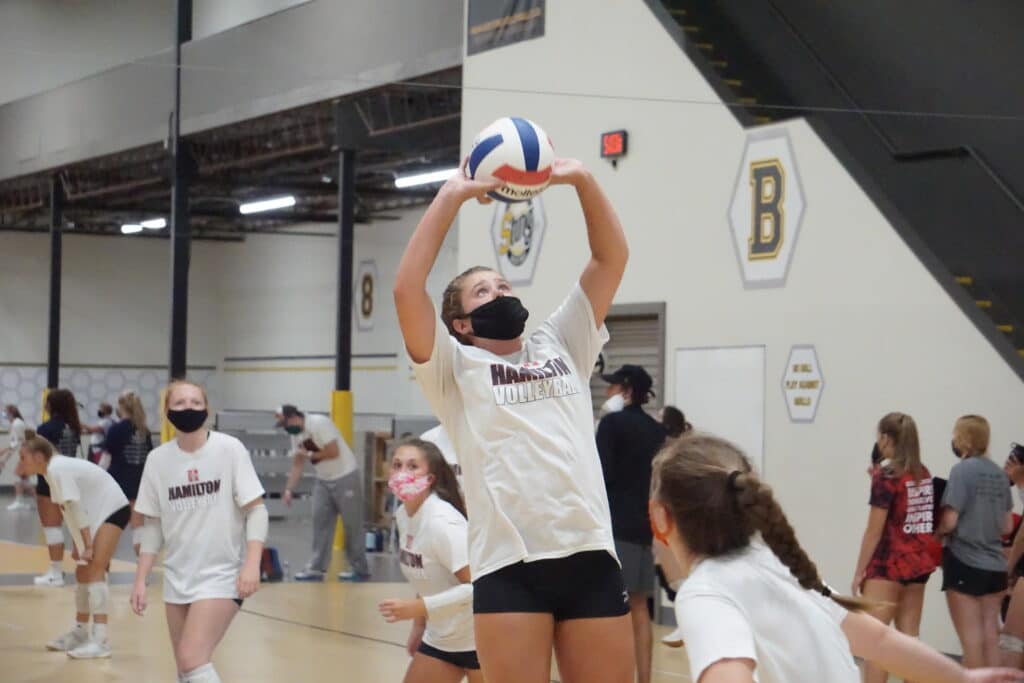 Posted On: 11/5/20 2:31 PM
They've been there before – kind of.  Actually, not really.  With this year's new format of the semifinals and finals in one day at Wisconsin Rapids High School for Division 1, this is a new situation for everyone.  We've made it to the final weekend of the season and our four teams left standing are Sussex Hamilton, River Falls, Burlington, and Sauk Prairie all make a case for taking home the title.  Here is why each team can come home holding a gold ball Saturday night. 
Sussex Hamilton 
Hamilton is the top ranked team and has received the top seed.  They are battle tested, experienced, and have a team full of Seniors who will be contributors at the next level.  This has been a team that has had this year and moment on the calendar on the clock since they were in middle school. They are lead by a strong core of Seniors with Lakyn Graves Lakyn Graves 6'1" | MB Sussex Hamilton | 2021 State WI out of the middle, Katelyn Lefler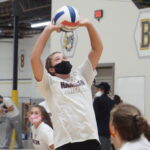 Katelyn Lefler 5'11" | S Sussex Hamilton | 2021 State WI (Illinois State), Janelle Stuempfig Janelle Stuempfig 5'11" | S Sussex Hamilton | 2021 State WI (Winona State), and Kayla Lewinski Kayla Lewinski 5'10" | RS Sussex Hamilton | 2021 State WI (University of Mary).  A big attacker that has risen up this year is Sylvie Zgonc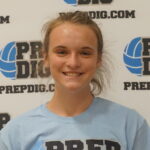 Sylvie Zgonc 5'10" | OH Sussex Hamilton | 2023 State WI who is a Class of 2023 outside who can bring the thunder. 
Big block by @HHSChargerVB – this is quite the battle with Hamilton and GTown pic.twitter.com/YusfAiQVya

— Chris Fitzgerald (@PrepDigChris) August 2, 2020
Why they can win…
Their athleticism and physicality is unreal.  These athletes have been playing with and against some of the top players in the state and even the country.  They've broke through the gauntlet of a their section, won a conference title, the milestones they've worked so hard for their entire careers have been achieved.  If they are able to get in system and let their top tier setters distribute to their multiple weapons they are going to be tough to stop.  They are hungry, they are ready, and are on a mission for one more piece of hardware to add to the trophy case. 
River Falls
This is a little bit of a different look for River Falls this year.  They lost a dynamite core of Seniors heading to the next level to play college, but do return a solid group from all age levels.  Anna Wolf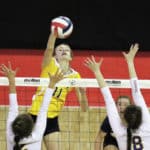 Anna Wolf 6'2" | MB River Falls | 2021 State WI is 6'4 and touch 10'5 (although seeing pictures she is shoulders above the net when she attacks).  She will head to Minnesota next year.  Haylie Graetz is a solid point scorer on the pin.  The Wildcats also have a really strong Sophomore class led by Morgan Kealy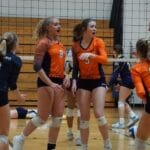 Morgan Kealy S River Falls | 2023 State WI , the 5'9 setter who can run the show.  River Falls has a program, they have the culture, and they know what it takes to win. 
Anna Wolf Anna Wolf 6'2" | MB River Falls | 2021 State WI is back, healthy and strong for @RFHSVball – her game has evolved so much over her career. She is committed to @GopherVBall pic.twitter.com/NdXbHM3Z9U

— Chris Fitzgerald (@PrepDigChris) July 10, 2020
Why they can win…
River Falls typically has a schedule full of top teams throughout Minnesota and always attends the Charger Challenge in Milwaukee.  However, this year they were kept to playing a conference only schedule.  They haven't had a true test this year.  Then again, many teams are playing a different schedule and its the nature of the Covid beast.  For teams like River Falls, they are hungry for competition, they have been training for opponents like this.  River Falls has always had a target on their back the past few years and this season they are a little unknown which I think is to their advantage.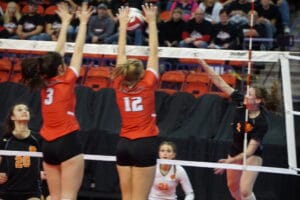 Burlington 
It's no surprise the Demons are back.  The orange tye dye just always makes their presence known.  Tradition is definitely part of their game.  They will be playing River Falls who they defeated in the 2017 for the state title.  Sam Naber was a starting libero on that squad and is the best libero in the state.  She will head to Marquette following her prep career.  Burlington also has a strong group of Seniors that join libero Mackenzie Leach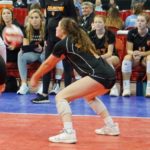 Mackenzie Leach 5'7" | DS/L Burlington | 2021 State WI , Amanda Viel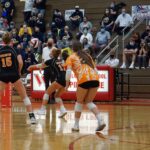 Amanda Viel 5'7" | DS/L Burlington | 2021 State WI , and Camryn Lukenbill Camryn Lukenbill 6'0" | MB Burlington | 2021 State WI who is back after being out for a significant time with an injury.  She also was on the 2017 state championship team. 
Why then can win…
It's Burlington.  They always have a chance.  Volleyball really is a game of being able to serve and pass and that is the name of the game for B-Town.  They have such a solid first contact, play at a high first tempo, and just have a grit to their game.  At this point when teams are this far in the tournament, anyone can find a way, but for Burlington, their defense can be so tough to score points on which can really frustrate the other side of the net.  
Sauk Prairie
Yes, they are legit.  I know they came into the regional group as a four seed, but I am not surprised to see this group in the state tournament.  After watching this squad compete in some of the Prep Dig Events this summer against high level teams, they are definitely ones who are fearless when it comes to top competition.  This team is full of athleticism. They are the type where you could take them from the volleyball court to the basketball court to soccer to dodgeball and they will be good at all of these.  Olivia Breunig Olivia Breunig 5'8" | S Sauk Prairie | 2021 State WI does it all from setting to attacker where she top in assists and second in kills.  Aida Shadewald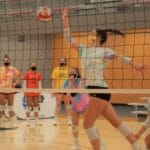 Aida Shadewald 5'10" | OH Sauk Prairie | 2022 State WI is a rising 2022 outside hitter with nearly 400 kills and they have a rock solid first contact in Alia Schlimgen as libero.
This setter/middle combo is 🧈 for Sauk Prairie pic.twitter.com/Nie3wvD5r8

— Chris Fitzgerald (@PrepDigChris) August 27, 2020
Why they can win…
At this point for Sauk, its more "Why not us?".  They've been through adversity with their coach having to quarantine most of post season play, they have played against the top teams in the Madison area with Edgewood and Waterloo, and they are riding a huge wave of momentum.  The matchup between them and Sussex Hamilton is going to be a blast of power versus power.  They have the athleticism that will cause any team trouble across the line.  If they can provide a clean first contact, Sauk Prairie will be dangerous.