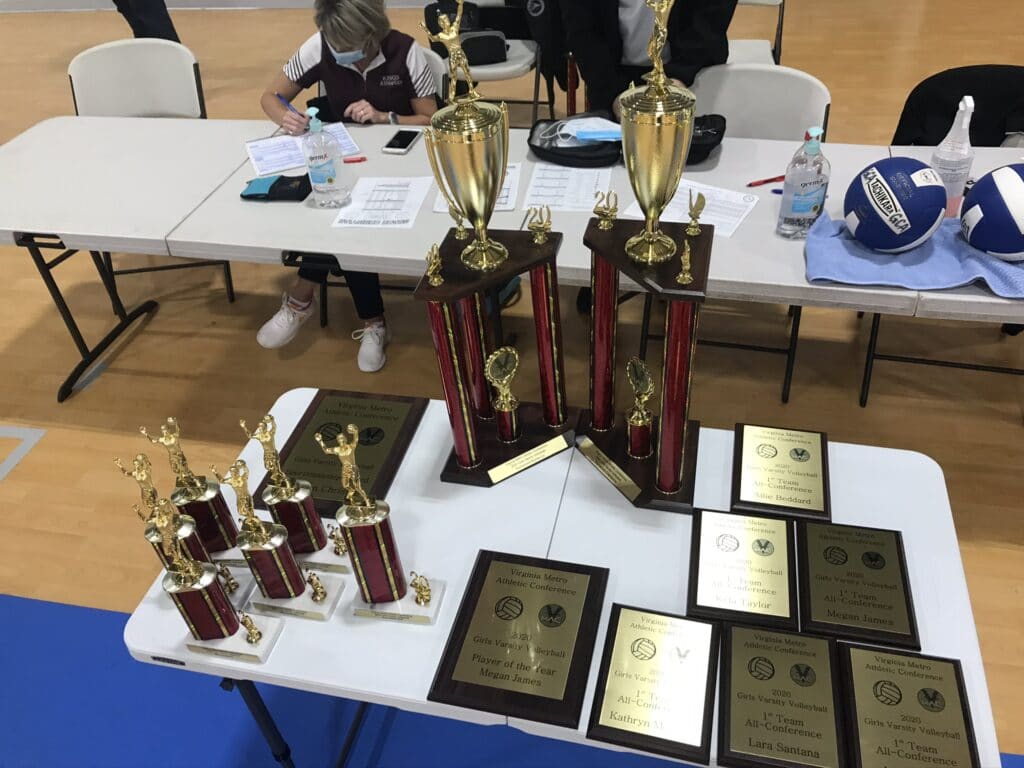 Posted On: 11/17/20 7:18 AM
The Virginia Metro Athletic Conference held their conference championship match November 13, 2020 at Guardian Christian Academy in Chesterfield, Virginia. The top seeded Guardian Christian (GCA) Royal Knights hosted the Kings of Grace Christian Academy (Mechanicsville, VA). Grace entered the match after defeating the Falcons from Grove Christian 3 sets to 1 on Tuesday night. This made the fourth meeting of the season between the local rivals with Guardian winning the three previous meetings. Grace Christian entered the match with an 11-9 record. GCA was 8-7 during the regular season in a rebuilding season. 
Grace came in on a three match winning streak led by Seniors Setter Allie Beddard and Outside Hitter Kyla Taylor, Junior Opposite Emma Dayton, Freshman Setter Kelsey Boltz and 8th grader Kalei Taylor. The team plays very solid defense and is very efficient offensively which led to a very strong season despite injuries to starters Alyssa Vaughan and Ava Piland. The team continues to improve having 10 wins last season and 4 the previous season.  
GCA