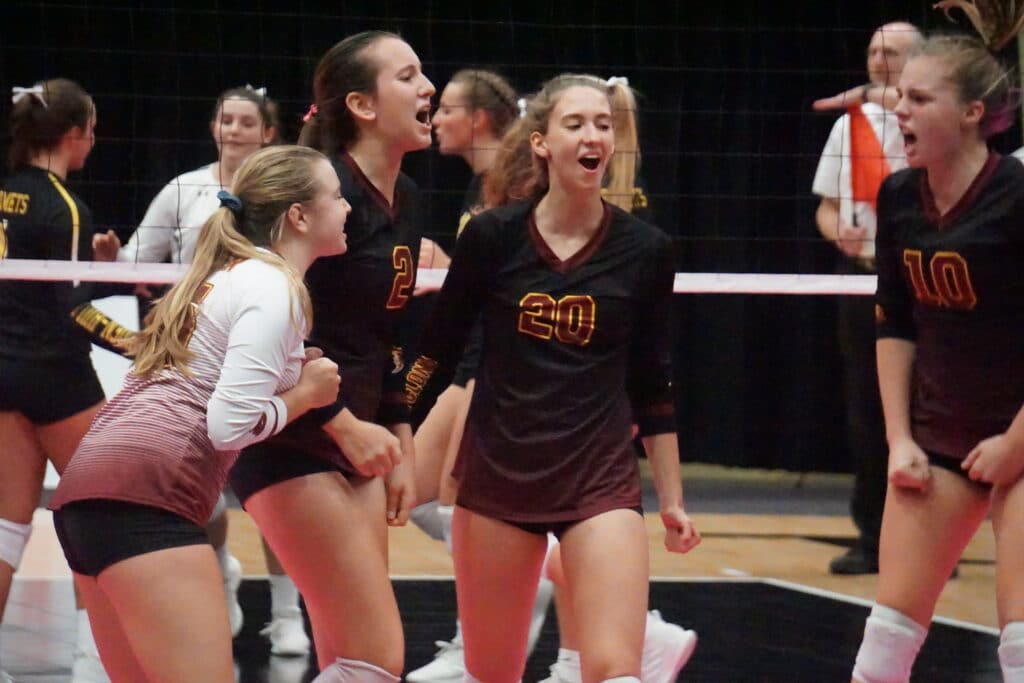 Posted On: 11/10/20 12:10 PM
I'm one of those guys who is at a volleyball and I'm on my phone…A LOT.  Video, pictures, social media, but what has become most valuable to me is my "Notes" app where I can write down player numbers and notes.  A love going back through and seeing all the new names I was able to gain at an event and see their progression throughout their career.  Last week at the Iowa State Tournament was no different with plenty of new names I was able to write down that really jumped out to me.  Some I had seen possibly a year ago, others for the first time, but they definitely made an impact at the state tournament and are officially on the radar. 22
Lefty right side Lauren Williams is touching extremely high. 5 kills and really causing problems for the Janesville outsides

St Albert 13
Janesville 7 pic.twitter.com/mjgB0BMFUQ

— Chris Fitzgerald (@PrepDigChris) November 4, 2020
Lauren Williams – Council Bluffs St. Albert 
Class of 2022
Wow.  The 5'9 lefty right side plays high above the net.  She was able to really give some problems to the Janesville outside hitters with her length and leaping ability at the net.  Whether it was blocking or attacking, Williams is an extremely dynamic athlete who made a huge different for St. Albert.  Extremely electric.  Her performance was key in St. Albert's win over top seed Janesville in the Quarterfinals.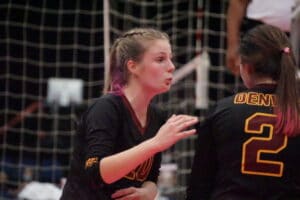 Allison Bonnette and Reese Johnson – Denver 
Class of 2022
I had seen Denver on paper, I knew they were young and had a really talented group coming through.  Their firepower, energy, and intensity was something to note and was key in getting the Cyclones to the championship.  Bonnette has so much athleticism that she can attack and score from anywhere along the front line.  Johnson is so dynamic.  She has a presence at the net and from watching courtside, she can really make something out of a tight set.  That's an extremely difficult skill, but Johnson makes its look easy.  These two will take the court again this week as they will look to get back to the state tournament with the Denver girls basketball team.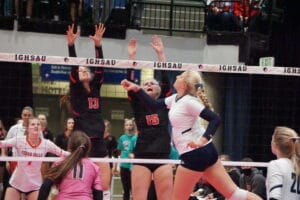 Arra Cottrell – Pleasant Valley 
Class of 2022
Pleasant Valley has some big names, but one I was not familiar with was Arra Cottrell.  Cottrell has the height, athleticism, and physicality to score plenty of points at the net.  She has a big swing and also a solid court sense to find an open spot.  Primarily playing out of the right side, she can also score out of the left side and pin depending on what combinations they run.  Cottrell had 18 kills in the quarterfinals and 11 kills in the semifinals.  A major piece to the success for PV.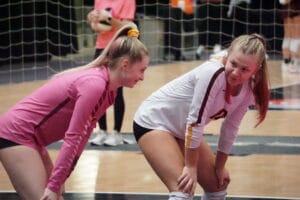 Lexi Stephens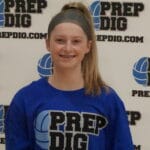 Lexi Stephens 5'4" | DS/L Ankeny | 2022 State IA – Ankeny 
Class of 2022
Stephens just lights up the court with her spark as a libero.  I believe I saw Stephens play for IPVA 16 Black at the Wisconsin Dells last year, but she has really owned the libero position from taking pace off the ball while also being someone who teams tend to serve away from.  She's well trained, has a solid fundamental base, and great platform awareness. 
Sam Harvey – Iowa City Liberty 
Class of 2022
I knew some of the big attackers as well as the defensive duo in the back court in Addison Schmierer Addison Schmierer DS/L Iowa City Liberty | 2021 State IA and Gabrielle Schroeder, but Sam Harvey on the right side was someone I wasn't familiar with.  If teams are going to key in on outside, Cassidy Hartman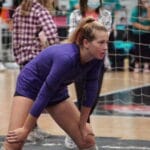 Cassidy Hartman 5'10" | MB Iowa City Liberty | 2023 State IA , then Harvey is available on the right side to score points.  She is crafty where she can find open spots, but also power through a split when needed.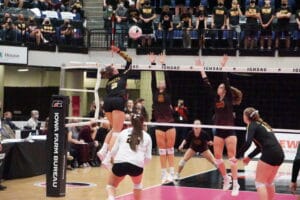 Ellie Woebler – Boyden-Hull
Class of 2022
Woebler has some major hops and was really effective for the Comets in their quarterfinal match against Denver.  This Comet squad was really scrappy and battled the whole way against Denver.  Woebler and her teammates will be bringing back a strong returning core and will look back to get to state.  With Woebler's athletic ability, there is always an outlet for the Comets to score. 
Brianna Gartner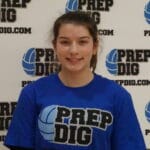 Brianna Gartner 5'5" | DS/L Davenport Assumptoin | 2022 State IA – Davenport Assumption 
Class of 2022
I know I"ve seen Gartner play before, but seeing her at the state tournament was impressive.  Assumption broke through to the semifinals this year and Gartner's first contact was key in setter Annabelle Costello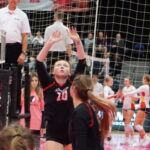 Annabelle Costello 5'8" | S Assumption | 2021 IA getting the Knights in system.  Gartner definitely has a future at the next level and will be fun to see her development during the club season.