Posted On: 11/17/20 11:24 AM
The Virginia Metro Athletic Conference completed their 2020 Fall season with a great conference tournament and had a successful campaign despite all the challenges this year had to offer. The teams in the conference played in almost 70 matches during their traditional season despite the VISAA cancellation of the state championship tournament. The conference had five schools this season with Guardian Christian Academy, Grace Christian School, The Carmel School, Grove Christian School and Williamsburg Christian Academy. The Carmel School will be eligible for post season next year and the Williamsburg Christian Academy didn't have enough matches to qualify in 2020. 
The All Conference and All Tournament teams were announced following the championship match between #1 seeded Guardian Christian Academy and #2 seeded Grace Christian School. There were players from three schools were named to the All Conference Team and All Tournament Team. 
The VMAC All Conference and All Tournament Teams:
All Conference Team: Grove Christian: Lara Santata (Sr, OH), Kathryn Morgan (Fr, S); Guardian Christian: Megan James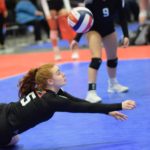 Megan James 5'7" | OH Guardian Christian | 2022 State VA (Jr, OH), Jessie Rager (Jr, S); Gra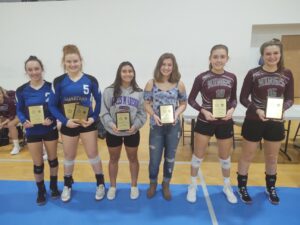 ce Christian: Allie Beddard (Sr, S/H), and Kyla