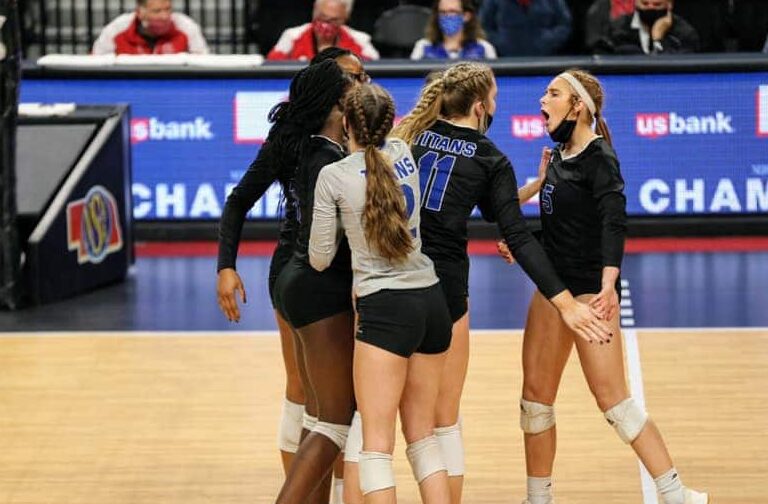 Posted On: 12/24/20 11:49 AM
Now let's take a look at some of the athletes making big jumps in the rankings. 
Paige Christophersen Paige Christophersen 5'8" | S Lincoln | 2022 State NE | S | Lincoln High | 5'8″ | Uncommitted
Tyrah Woods Tyrah Woods 5'10" | MB Lincoln High | 2022 State NE | M | Lincoln High | 5'10″ | Uncommitted
Lincoln High went from a 2019 record of 13-21 to a 2020 record of 15-14 due in part to Christophersen, Woods, senior, Kyndal Hudson Kyndal Hudson 5'10" | OH Lincoln High | 2021 State NE and  Harper Case Harper Case 5'4" | DS/L Lincoln High | 2022 State NE who led the Links in digs with 343.  Woods, playing middle, also played back row.  She has length and a nice swing and was a spark on the court.  Paige has great hands and was a leader for the Links running a 5-1.  These girls should have a great senior season.
Raegan Holle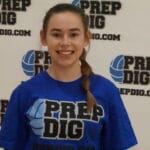 Raegan Holle 5'5" | DS/L Lincoln Lutheran | 2022 State NE | L | Lincoln Lutheran | Nebraska ONE | Uncommitted
Holle is quick and scrappy, working hard to keep her Lincoln Lutheran team in system.  She dug 529 digs which was 4th in Class C1 digs.  She also added 46 aces and 611 serve receives for her state tournament qualifying team.  Raegan was recently named to the All-City (Lincoln) team. 
Harlei Cole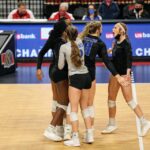 Harlei Cole 5'6" | DS/L Papillion-La Vista South | 2022 State NE | L/OH | Papio South | Nebraska Juniors | Uncommitted
Cole looks to step in to the libero jersey for her state tournament runner-up team next season.  She's got great ball control and having outside hitter experience, can hit a mean ball from the back row.  Harlei has been talking weekly to several schools and has a bright future as a defensive player.  She's been on several campuses and is going to be doing some practices with teams after the New Year. 

Ital Lopuyo Ital Lopuyo 6'6" | MB Omaha Central | 2022 State NE | MH | Omaha Central | Nebraska Juniors | Texas A&M
6'6″ Lupoyo is primed for a great club season.  After not having a high school season because her school district didn't deem it safe because of COVID, she'll be ready to hit the court running.  She's improved and developed over the last couple years and I expect Nebraska Juniors to develop her even more as she's going to play up an age group with the 18's this season.  She recently committed to Texas A&M.
We know all these athletes have worked hard at their craft. Don't get caught up in what number you are, as many student-athletes are very similar in skill. Rankings are always fluid and can have drastic changes year to year especially at the 15's and 16's level when girls are still growing and developing.