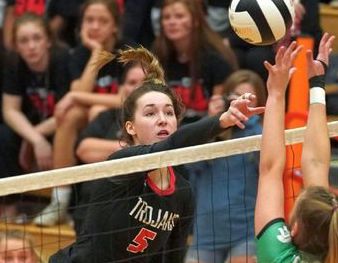 Posted On: 12/29/20 9:51 AM
We continue our tour of the class of 2022 throughout the state of Indiana at clubs both large and small by covering Munciana, arguably the birthplace of volleyball in the Hoosier State. Thirty-four athletes over six different teams are looking for a place to play in the fall of '22, with two others already committed as such.
18O Samurai
The flagship program at Munciana has no shortage of talent. Setter  Ella Bostic Ella Bostic 6'0" | S Carmel | 2022 State IN (North Carolina) and outside hitter  Eva Hudson Eva Hudson 6'1" | OH Bishop Dwenger | 2022 State IN (Notre Dame) have already made their decisions, and when you see them play, you'll know why. Two others on this roster are definitely capable of playing high level ball in '22.  Katie Egenolf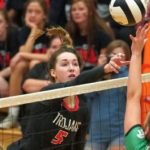 Katie Egenolf 6'1" | OH Center Grove | 2022 State IN is a hammering outside hitter that jump touches over ten feet and has developed from a middle two years ago to a regular six-rotation outside.  Lovie Wallace Lovie Wallace 6'0" | MB Hamilton Southeastern | 2022 State IN is a space-eating middle that defends as well as she terminates. 
18O Quora
Munciana's 18-1A team has a ton of '21s that have already committed to play at the next level, but two '22s remain uncommitted. Defensive specialist Meghan Slaninka defends and receives serve well, and progressed nicely during the high school season this past fall. Erika Smith was forced