Posted On: 12/15/20 2:10 PM
Lovejoy vs Fulshear for the State Championship.  Before the season began, these two teams were picked to represent their respective regions in 5A.  Both have amazing lineups across the board.  They have everything that a championship team needs to make it to the dance.  Fulshear came in to the championship match with a 25-4 overall record.  Lovejoy owned an unblemished overall record of 25-0. The only thing that Lovejoy had over Fulshear is probably the most important intangible….experience. They are the defending UIL 5A State Champs. 
Fulshear played a great match and their three stars Ellie Echter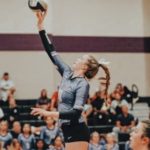 Ellie Echter 6'0" | OH Fulshear | 2021 State TX , Brielle Warren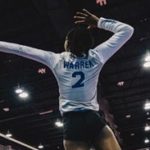 Brielle Warren 6'1" | OH Fulshear | 2022 State TX , and Alexis Dacosta Alexis Dacosta 5'10" | OH Fulshear | 2022 State TX did everything they could to stay competitive.  Ellie had 11 kills, Brielle had 10 kills and Alexis had 7 kills.  However, The potent lineup of Lucas Lovejoy proved to be too much for Fulshear to handle.  Just as they have been doing all year long with most of their opponents, Lovejoy swept Fulshear 25-14, 25-17, 25-22.  
The following players received All Tournament honors from UIL at the State Tournament.