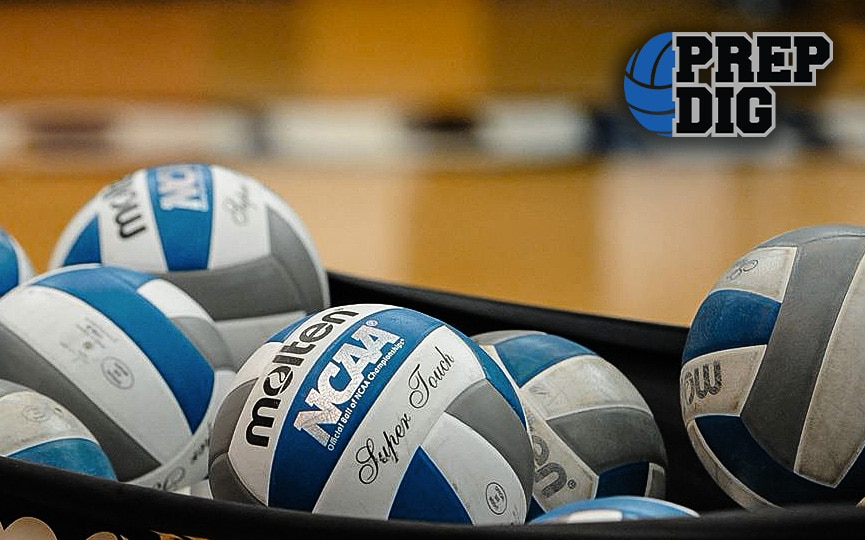 Posted On: 01/6/21 2:00 PM
We continue our look at the top 25 ranked players in the class of 2024. We shared this process looked different with no club season for most of last season. Typically there is a buzz on what players to keep an eye on and that didn't happen. We utilized info shared from coaches and scouts, high school statistics, video, USA High-Performance list, and a couple of other resources to rank out these players. We should have a better insight after the club season as many of these rankings are interchangeable outside the top 10. Here are those athletes ranked 11-15
#11 Laila Person Laila Person 5'10" | RS Kirkwood | 2024 State MO – 5'10″ – RS – Kirkwood/Rockwood
Person had a solid freshman campaign for Kirkwood this fall in a 15 game season. Like many of the 9th graders we've seen, hitting percentage is something that will improve in year 2 but getting kills was not an issue for Person. She put down 78 balls in year 1. Person is athletic and does a great job of getting off the net after a block attempt. She has a good mixture of shots and has displayed a good roll shot. 
#12 Gretel Robbins Gretel Robbins 5'8" | DS/L Pembroke Hill | 2024 State MO – 5'8″ – DS – Pembroke Hill/Mavs 816
Robbins played an important role in a strong season for Pembroke Hill. The 5'8″ DS has good size in the back row and has the ability to take swings. Defensively, she had over 80 digs on the short season. She is quick to the ball and has shown to have a great platform. Her passing is solid and we look to watch her during the club season with Mavs 816. 
#13 Sammi Bergjans Sammi Bergjans 5'9" | S Incarnate Word | 2024 State MO – 5'9″ – S – Incarnate Word/HPSTL
The second setter to highlight in this list is Incarnate Word's Bergjans. The 5'9″ setter has height and utilizes it to her advantage at the net. She is aggressive at the net and shows her awareness with second ball dumps for points. She has good set placement and has shown to be athletic. She puts up a decent block and will continue to develop in this area. She produced 115 assists in 29 sets this fall. 
#14 Autumn Bax Autumn Bax 5'11" | RS Blair Oaks | 2024 State MO – 5'11″ RS – Blair Oaks/Missouri Jrs.
Blair Oaks has a star in the making in Autumn Bax Autumn Bax 5'11" | RS Blair Oaks | 2024 State MO . She was stellar in her first year with 121 kills. The long sophomore showed she can score in all front row positions over the course of the year. She uses great angles to find the floor. She reminds us of a young Missouri bound Jordan Iliff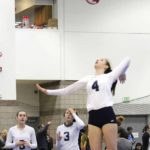 Jordan Iliff 6'1" | RS Mehlville | 2021 State MO . 
#15 Rilynn Finley Rilynn Finley 5'11" | MB Republic | 2024 State MO – 5'11″ – MB – Republic/Apex
Finley came in and gave fans something to be excited about over the next three years after a strong first year at Republic. 196 kills and 49 blocks were her stat line from the middle position. She lets it rip and scores consistently across the front row. We look forward to seeing her growth hitting behind the setter which could have an extra dimension to her game. She is a good block who will continue to get better in pressing at the net.