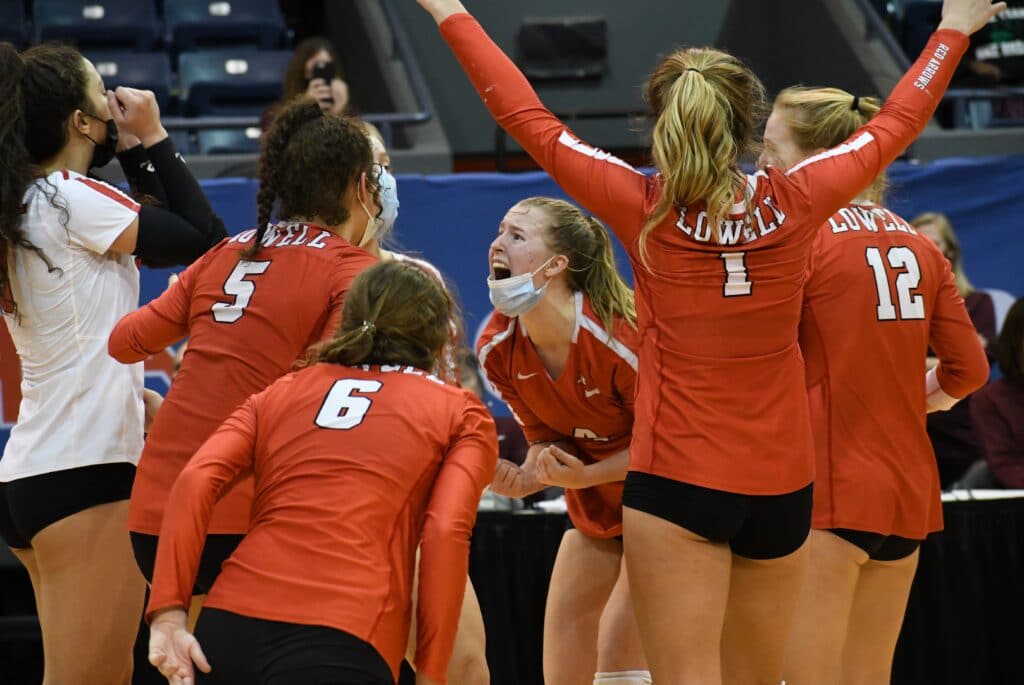 Posted On: 01/15/21 10:34 PM
The Division 1 semifinals didn't disappoint.
Throughout the weekend we saw a number of sweeps, but Division 1 ended up providing us with a pair of five-set classics.
The opener saw Marian claw past Clarkston, and that was followed up by Lowell shaking off some rust to edge Novi.
Friday's winners will now face off on Saturday at 2 p.m. from Kellogg Arena in what should be another exciting contest.
Here's a recap of how each team managed to advance:
Marian pays tribute to AD with win over Clarkston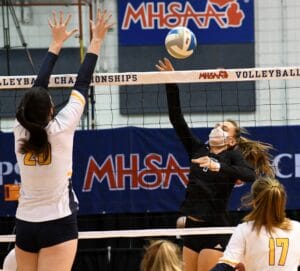 The Marian volleyball team had a lot on its mind Friday, as the Mustangs lost their athletic director, David Feldman, Thursday night following a lengthy battle with COVID-19.
Feldman's passing was felt throughout Kellogg Arena, as he was a big part of the high school athletic community.
The Mustangs sported signs on their shoes in honor of Feldman, and played with the fight he'd love to see from his athletes as they prevailed 22-25, 25-18, 11-25, 25-21, 15-11.
Clarkston knew Marian may be the favorite on paper, but the Wolves were game for a showdown from