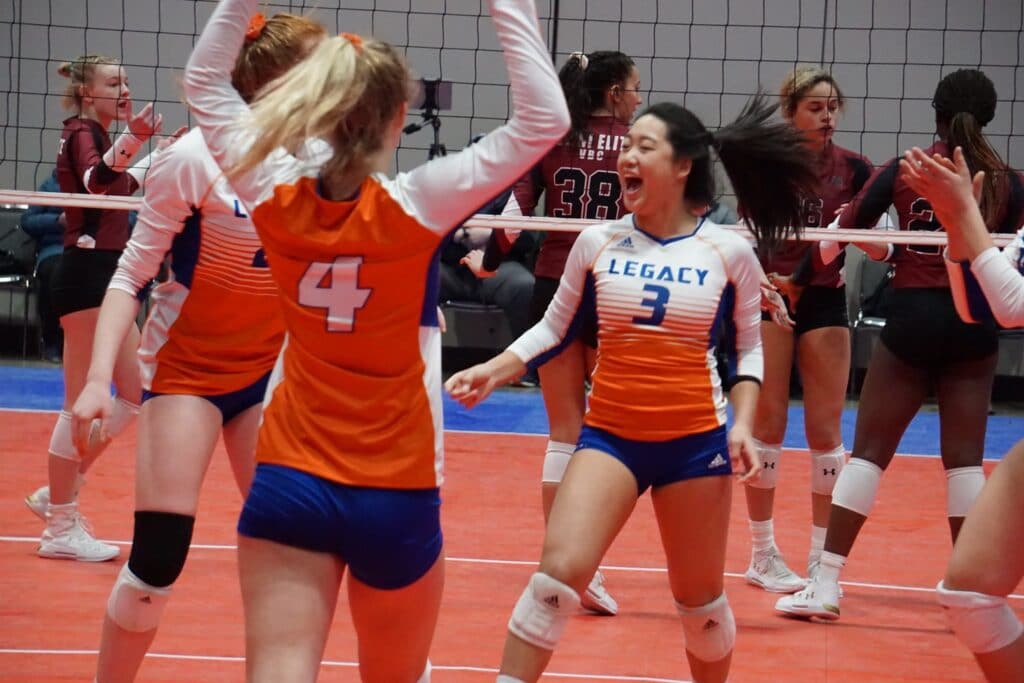 Posted On: 01/28/21 9:46 AM
We're here!  For many clubs, this has been a tournament they have long waited for.  For some, it's their first competition, others it may be their first big convention center type event of 2021 which we often wondered when that day will come. Teams from across the country, mostly East of the Mississippi and some of the top clubs in the nation will be competing at the Central Zone Invite in Indianapolis this weekend with the first serve for 8:00 AM with championships Sunday afternoon.  
I will be at Indianapolis covering the event live all weekend.  Follow along for updates, video, and photo on Twitter @PrepDigChris
A few highlights of the @LegacyLvc 15 Adidas winning the 15 Elite title at @TCVolleyballNIT pic.twitter.com/w0jJDZxF4c

— Chris Fitzgerald (@PrepDigChris) February 18, 2020
Everyone Has Entered The Race, Just Different Starting Points 
For some athletes, Central Zone will mark the first "real" competition some athletes have played in since the days of pre-Covid. Speaking from plenty of athletes I've covered, a quarter of Wisconsin has moved their high school season to the spring and Illinois has just started full practices for club (prior to some had to practice in pods). Michigan finished their state tournament two weeks ago. All these teams come into Indianapolis all following very different routes. For teams who have been playing together as a core group (for some, years), they will be ahead. They know it, their opponents know it, and this will be a good measuring stick to see what levels teams can aspire to be. For the teams who are forming that important chemistry. It will take time (parents within their own teams haven't even met yet). All of the little things clubs and teams do to form that chemistry looks much different in the Covid era of volleyball, however at the end of the day, everyone is now in the race.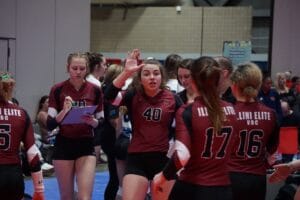 The Front Runners
The top seeds will come at no surprise from the top clubs in the nation. Illini Elite 18 Cardinal has big-time commits, such as Mira Chopra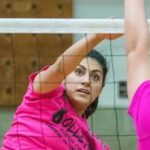 Mira Chopra 6'3" | MB Champaign Central | 2021 State IL who will head to Michigan as a middle blocker. She's not the only Michigan commit as Serena Nyambio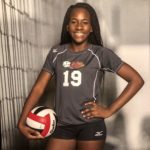 Serena Nyambio 6'2" | MB Country Day | 2022 State MI will look to lead the Legacy 17-1 Adidas team for a deep run come Sunda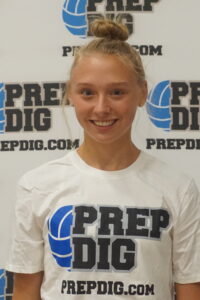 y. Legacy, out of the Detroit area has the top 16s team in the country who already won an early tournament with the JVA Smokies and has one of the top 2023 athletes in the nation in Harper Murray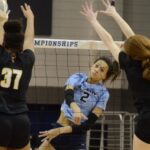 Harper Murray 6'2" | OH Skyline | 2023 State MI , an electric outside hitter. Milwaukee Sting comes in as the one seed for the 15s. They will be led by the do it all type setter Lilly Wagner Lilly Wagner 6'0" | S Oconomowoc | 2024 State WI who will look to a dynamic middle duo of Anna Bjork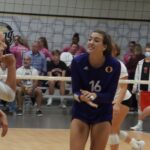 Anna Bjork 6'3" | MB Oconomowoc | 2024 State WI and Melia Johnson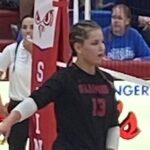 Melia Johnson 6'2" | MB Slinger | 2024 State WI . 
Train, Play, Train Some More 
In years prior, Central Zone was always a big warm up for Presidents Day Events. Many of these teams would use this as a barometer for what they needed to do to prepare for most clubs heading to the Triple Crown Invite in Kansas City. With Triple Crown postponed to Memorial Day, it creates new options for Presidents Day which could include St. Louis, Indianapolis, Detroit, or various other combinations where these clubs will look for high caliber competition. For clubs going the USAV route they might not compete until their region qualifiers at the end of February and national qualifiers won't start until March with Sunshine and MEQ (hosted over three weekends).  The typical calendar will look a little different, but the hunger to compete against the best will always be there for these athletes and coaches. 
Same Game, Different Format
Even operators are reinventing a long time process that events have operated under for years.  Pools of four consist of playing, reffing, off, and the cycle repeats with AM waves and PM Waves.  Even at Prep Dig we have dabbled with various formats and have found positive and negatives for each.  This weekend teams will play back to back to back with some wiggle room for time between the second and third match.  Tough loss?  Regroup fast because that tough loss cannot turn into one team beating you mentally a second time.  Work teams?  Teams will have a parent rep or someone designated for a line judge as well as someone to work the scorers tables.  Why?  Less people involved, athletes have less time to be in the facility, and there will be less people in the facility.  This was similar to what they did at the Winter Boys and Girls 18s Championship in Indianapolis this past weekend.  We have run events similar with Prep Dig and have found success in this formula.  
Who Won Last Year and Will Look To Repeat In 2021? 
Age Groups (In 2020) 
14 Open 
Milwaukee Sting 14 Gold 

FaR Out 14 Black 

Boiler Jrs. 14 Gold 

Mintonette m.41
15 Open 
Legacy 15-1 Adidas

A5 Mizuno – 15 Bob

AVC CLE Rox 15 Red

Circle City 15 Purple
16 Open 
A5 Mizuno – 16 Gabe

Legacy 16-1 Adidas 

AVC CLE 16 Rox Red

MiElite 16 Mizuno 
17 Open 
Mintonette m.71

Academy 17E Tsunami 

Circle City 17 Purple

Milwaukee Sting Gold 17