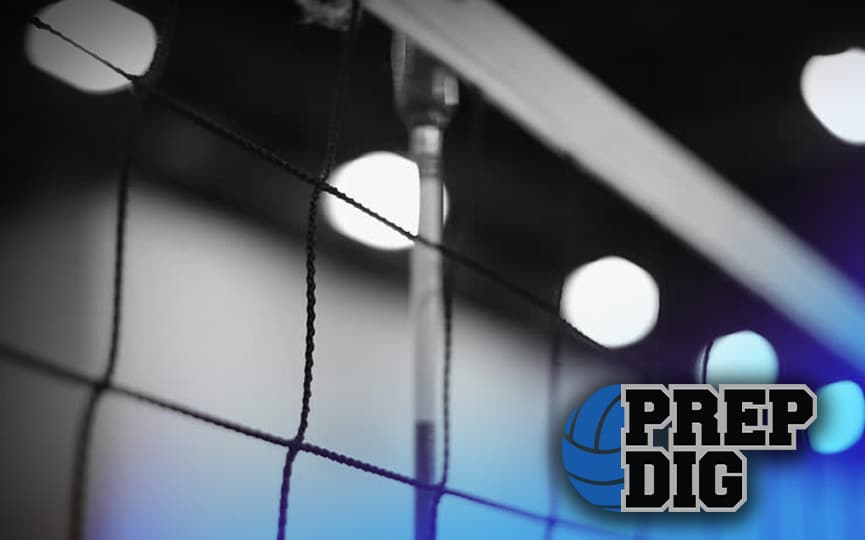 Posted On: 02/17/21 12:14 PM
President's Day always marks one of the most exciting weekends in the entire club season. This year was no different. It's nice to have that little bit of normalcy in our lives, right?
Such a big slate of events warrants a lot of coverage. My microscope is focused on the ASICS President's Day tournament in Omaha. The tremendous draw of this tournament presents plenty of opportunities to feature some great athletes.
So, let's not delay any further! I'll start you off with a few players in 16 Open who caught my attention.
Alayna Pearson – 5'6 DS – KC Power 16-1 – Class of 2023
This KC Power team, who dominated en route to a championship in the 16 Open division, has all the headliners: uber-talented setter Ella Swindle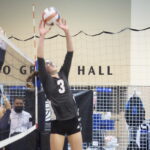 Ella Swindle 6'2" | S Rock Bridge | 2023 State MO , hard hitters Reagan Fox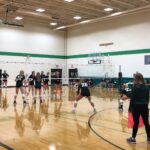 Reagan Fox 6'2" | OH St. Teresa's Academy | 2023 State MO and Ava TeStrake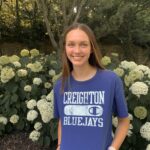 Ava TeStrake 6'4" | OH Olathe Northwest | 2023 State KS , and a whole lot more. I had my eye on the backcourt, though, and Pearson is a player who excels in the defensive specialist spot. She's so active when playing defense and is comfortable passing in any zone along the back row. Quick first steps are important for defensive specialists, and Pearson epitomizes this. Reliable passers like her are what makes elite teams thrive, and KC Power 16-1 is an excellent example.
Alanna Bankston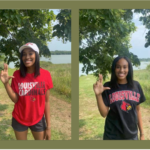 Alanna Bankston 6'1" | MB Millard West | 2023 State NE – 6'1 OH/MB – Premier 16 Gold – Class of 2023
Bankston has done it again. Somehow, she seems to get better every time I watch her play. I saw her spend much of her early prep career at middle blocker, and she was really good. Suddenly, though, she has developed into a high-flying, six-rotation outside hitter who can pass dimes. This is the quintessential "complete player" who has been just about everywhere on the court. A spectacular runner-up finish in 16 Open for Premier was aided by Bankston's consistency and all-around skills. Wherever she lines up on any given day, she's a player to watch.
Haley Glunz – 6'2 MB – Colorado Juniors 16 Shannon – Class of 2023
Glunz is the kind of middle blocker that anchors her entire team's net play. She has incredibly long arms that put up a wicked block. On offense, Glunz is already very experienced at running 31's and can attack off one foot, too. Interestingly enough, she looks very natural when playing backcourt defense in her serving rotation. Not bad for a middle blocker! Glunz wants to do whatever she can to help her team, and that was very apparent in Omaha last weekend.
Sydney Schnichels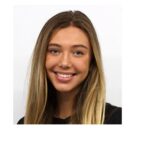 Sydney Schnichels 6'4" | OH Wilmar | 2023 State MN – 6'3 RS – Northern Lights 16-1 – Class of 2023
Schnichels has all the look of a collegiate opposite. She touches at a height that can almost negate blocks at this level. Some hitters just have an approach that is made for the right pin, and Schnichels fits this description. Being so long and tall can sometimes slow players down early in their prep career. This is not the case with Schnichels, as she moves effortlessly in transition with some great footwork. This is the next up-and-coming Northern Lights team, and I'm looking forward to covering so many more players on their roster.
Brooklyn DeLeye Brooklyn DeLeye 6'2" | OH Washburn Rural | 2023 State KS – 6'2 OH – Topeka Impact 16-1 – Class of 2023
Topeka Impact had an impressive showing in Omaha to finished tied for third in a stacked division. DeLeye is a big-time performer who helped make it all happen. It's always fun to watch outside hitters who can do it all. DeLeye can pass, play defense, and take swings on either pin. She takes a fluid approach that allows her to drive through balls in stride. The Kansas club volleyball scene continues to thrive, and DeLeye is part of yet another great team in this age group.
Kate Simington Kate Simington 6'4" | MB Minnetonka | 2023 State MN – 6'4 MB/RS – Minnesota Select 16-1 – Class of 2023
You can't miss Simington on the court. She's physicality and versatility packed into one player. Simington can play either middle or opposite, as she has a polished approach and swing at either position. Regardless of position, she hits at angles that you just can't defend. Don't swing right into her block, either, as she'll roof it straight down. This 16s age group is clearly so promising in Minnesota, and Simington is a sign of the rising young talent around the state.