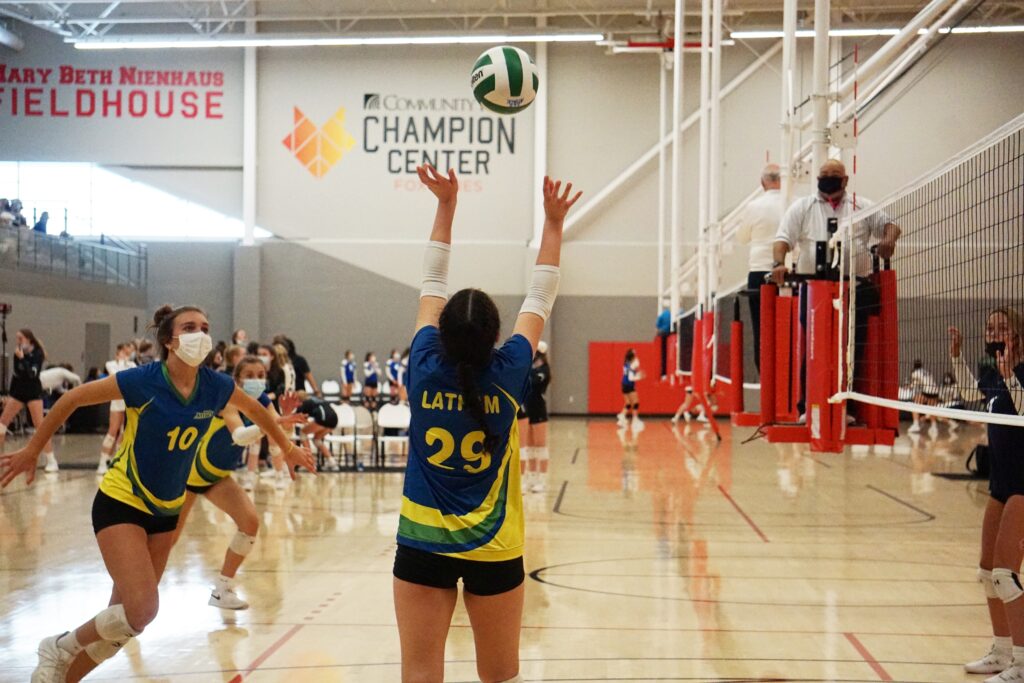 Posted On: 05/8/21 1:54 PM
I wanted to make a point to check out some of the 2024 setters at the Prep Dig Battle In The Valley! Some were playing up in 16's while others were in 15's. Here are some of the young stellar setters who caught my eye! 
Aleah Latham – 262ATTACK 15-Savage                                                       
Latham caught my eye right away.  I love the small spunky setters who can do just about everything.  Latham was definitely vital to her team's success because she simply is everywhere.  She is a strong defender, wicked server, takes the ball over on the 2nd contact when she needs to, and runs a variety of tempos with her hitters.  Latham makes complex plays look easy.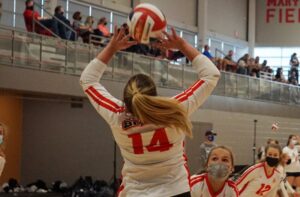 Hailee Thompson – 5'5 – Bonduel – Wisconsin Blaze 15 Black 
I really enjoyed watching Thompson play on Saturday, and her team was missing her intensity on Championship Sunday.  She has super-fast feet and plays aggressively and gritty.  Thompson can set against the flow and is so in-sync with her hitters.  
Lauren Bitters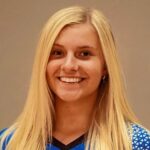 Lauren Bitters 5'7" | S Bay Port | 2024 State WI – 5'7 – Bay Port – Impact 15 National                                   
Bitters is fast, aggressive, and gives her hitters a ton of chances to score points, making her an essential part of their success. She calls the shots and works with poise and swagger.   
Paige Guld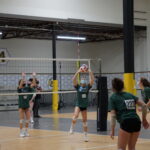 Paige Guld 5'3" | S Newman Catholic | 2024 State WI – 5'3 – Newman Catholic – Wisconsin Ice 15 Purple                    
Guld has quick feet to the ball, a high quick clean release, and a great connection with her hitters.  She was vital to Ice winning the Gold bracket.  Guld mixed up the tempo, who she was going to, and kept the opposing team guessing.  Her zone serving was on point with a lot of movement, and her defense was 2nd to none.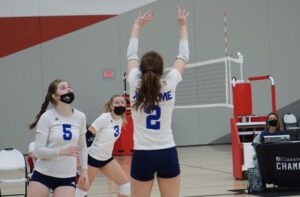 Rayna McArdle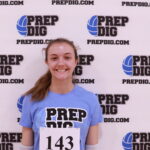 Rayna McArdle S Holmen | 2024 State WI – Holmen – V-Hawk Xtreme 16-Adidas        
McArdle is the future of Holmen HS and V-Hawk Xtreme as she is already playing up an age group and playing very vital positions. She is a go-to hitter when they need a kill, and she is a dynamic leader on the court.  McArdle has a bright future in volleyball with an explosive vertical, smart choices, and solid court awareness. McArdle is really athletic, making her a solid setter or pin hitter of the future. 
Grace Koets – Belvidere – Mission 15 JDI (IL) 
Koets was gritty and did a great job setting against the flow.  She has varsity experience for Belvidere, and you can tell by the way she runs her offense.  She is definitely one to keep an eye on out of Illinois.