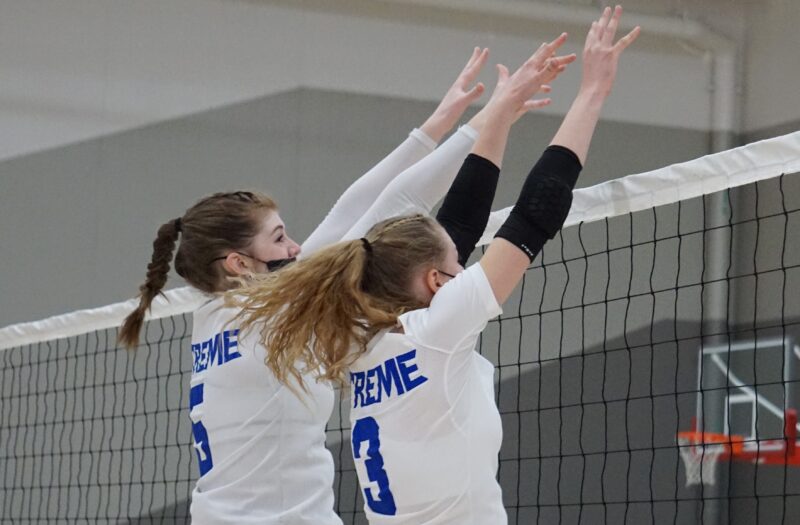 Posted On: 05/8/21 10:21 AM
It was so awesome to be back at the Community First Champion Center with my favorite writing squad. And with a release of upcoming tournaments, the future seems a lot closer.  Future stars and fresh faces (even mask-covered) were found in Appleton at the Battle In The Valley.  Many young players made the most of their opportunity to shine in the spotlight and we saw underclassmen take over matches and lead their teams. 
Here are some emerging superstars who are ready to make a big impression on their high school programs. 
Brie Eckerman – 2023 – Right Side Hitter – Mauston – V-Hawk Xtreme 16-Adidas   
Eckerman is a physical right side hitter and is electric for her V-Hawk team.  She can take a good crack at the ball, even when they are out-of-system, and she has the tools and skill to be a real impact player.  Eckerman brings a strong offensive presence with the ability to hit a high line corner shot that is almost a guaranteed kill.  She is a super athletic lefty, and she doesn't always need the perfect set to put the ball away.
Anna Kieselhorst - 2023 – 5'5 – Libero – Luther Prep – River City 18