It was so awesome to be back at the Community First Champion Center with my favorite writing squad. And with a release of upcoming tournaments, the future seems a lot closer.  Future stars and fresh faces (even mask-covered) were found in Appleton at the Battle In The Valley.  Many young players made the most of their opportunity to shine in the spotlight and we saw underclassmen take over matches and lead their teams. 
Here are some emerging superstars who are ready to make a big impression on their high school programs. 
Brie Eckerman – 2023 – Right Side Hitter – Mauston – V-Hawk Xtreme 16-Adidas   
Eckerman is a physical right side hitter and is electric for her V-Hawk team.  She can take a good crack at the ball, even when they are out-of-system, and she has the tools and skill to be a real impact player.  Eckerman brings a strong offensive presence with the ability to hit a high line corner shot that is almost a guaranteed kill.  She is a super athletic lefty, and she doesn't always need the perfect set to put the ball away.
Anna Kieselhorst – 2023 – 5'5 – Libero – Luther Prep – River City 18 Blue                  
Kieselhorst played up 2 age groups and her movement on the court alone shows why.  She takes command of the back row, making it hard to believe that she is a 2023.  Kieselhorst has an incredibly confident presence on defense, and she expands her reach with a controlled platform and produces a lot of quality contacts. She will only continue to grow on a rising Phoenix team.  
Ava Krueger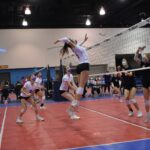 Ava Krueger 5'8" | OH Marathon | 2024 State WI – 2024 – 5'8 – Outside Hitter/Middle Blocker – Marathon – Wisconsin Ice 15 Purple 
Krueger already has a crazy vertical and sky-high contact point, but her ceiling for development is even higher. Her influence is immediate and great as she dominates with a fast arm and quick foot- work.  Krueger is also strong in serve-receive, as well as scrappy on defense.  Marathon is definitely at an advantage to have Krueger for another 3 seasons.  If they can build a roster around her, they could be serious contenders in the smaller divisions. 
Hailey Litzau Hailey Litzau 5'8" | S Hamilton | 2023 State WI – 2023 – 5'5 – Setter – Hamilton – Milwaukee Juniors 16 Elite 
I saw some 2023s this weekend who are definitely ready to make an impact on their varsity squads.  Litzau is one of these super spunky sophomores, as she led her Milwaukee Juniors team to a Top 5 finish with composure like an upperclassman. I love the smaller setters that play so much bigger.  Her hands are incredible, she can run a faster tempo game, and she comes out of nowhere to take a big swing that surprises the opposing defense.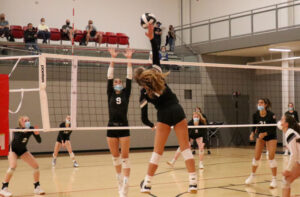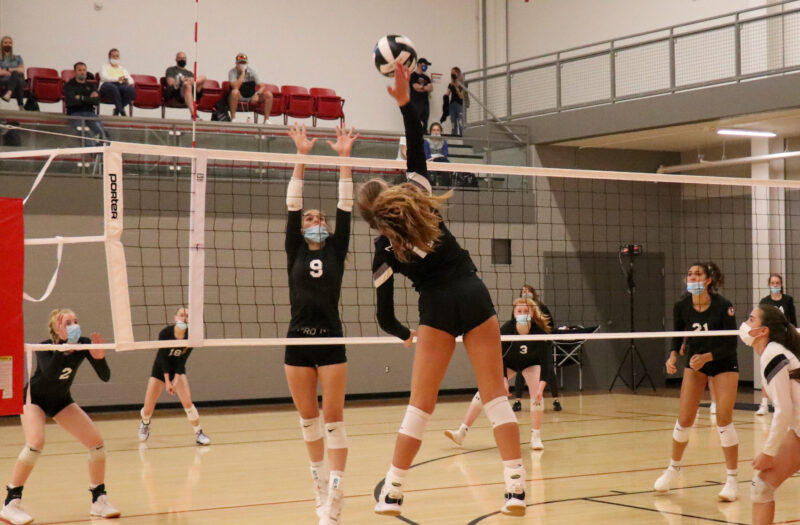 Aubrey Berlowski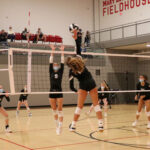 Aubrey Berlowski OH Kettle Moraine | 2023 State WI – 2023 – 5'10 – Outside Hitter – Kettle Moraine – Midwest Penguins 16 Black   
Berlowski is a complete player but, most importantly, she is a competitor.  You can tell she has worked on all aspects of her game, and MWP is tough to beat as a result.  Berlowski plays with a high volleyball IQ and does a really nice job mixing up her shots from the outside. She can rip it down the line or she can take a little off, but she consistently finds the open court.
Maggie Hartwig Maggie Hartwig 6'1" | MB Sauk Prairie | 2023 State WI – 2023 – 6'0 – Middle Blocker – Sauk Prairie – Madison United 16 Red   There was a talented group of middles at the Battle In The Valley, and Hartwig was one to keep an eye on.  This Madison United product put together several big moments for her squad.  Hartwig has both the long reach and lateral quickness that make her a tough opponent at the net. She can attack from a range of routes along the net, and she makes it look easy.  Hartwig is a player who will thrive and surely become a go-to attacker each time she steps on the court.