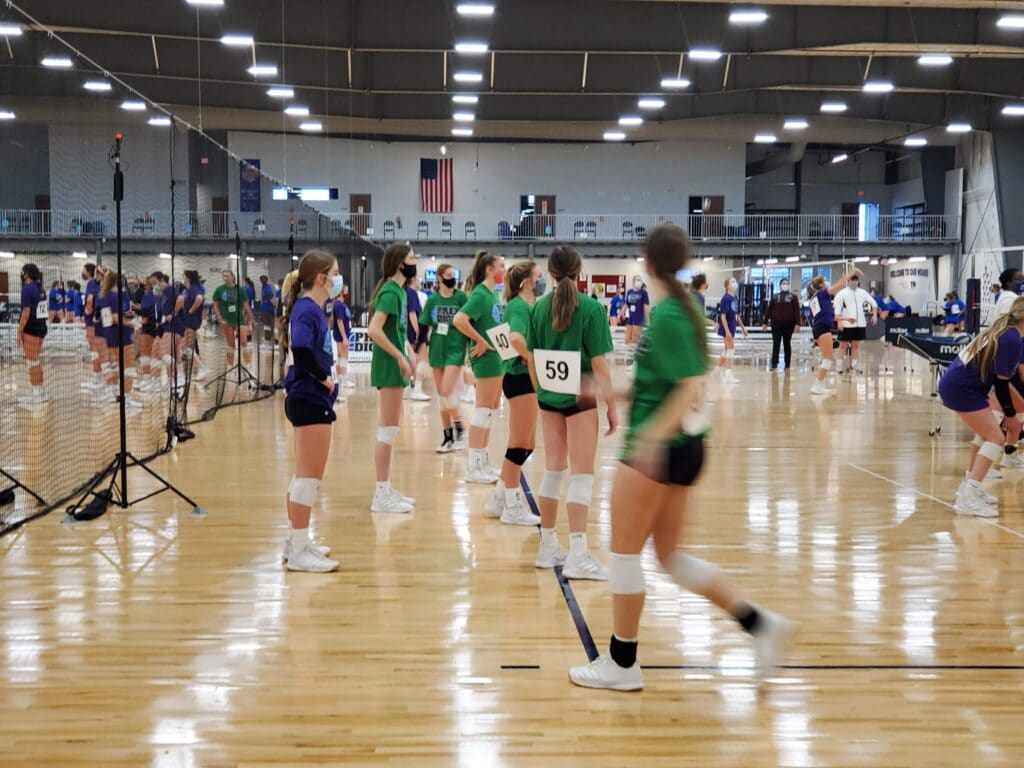 Posted On: 05/1/21 4:14 PM
Midland University (16-9) has pushed through the NAIA National Tournament to reach the finals for the first time in program history! The Warriors will face Missouri Baptist (27-2) at 7:00 Saturday, May 7, at the Tyson Event Center in Sioux City, Iowa, and can be viewed live on ESPN 3. The two teams met in a season opener with Midland prevailing 3-2. Missouri Baptists only other loss of the season was to Ottawa University Kansas. 
While the Spartans roster contains players from Serbia, Argentina, Columbia, Netherlands, Brazil, and Poland, the Warriors have 18 out of 20 players from Nebraska. Head Coach Paul Giesselmann, in his 11th year at MU, has always focused on the talent in Nebraska. 
Coach Giesslemann comments, "I'm really proud of this team.  They started this journey on August 13th and tonight they are playing for a National Championship.  I'm blessed to be located in a hotbed of high school talent in Nebraska.  It's who we recruit and helps make up our team culture."
In addition to these current college players, Coach Giesselmann's recruits in the Class of 2021 are some of Nebraska's finest. Read more here Midland University recruits all over the 2021