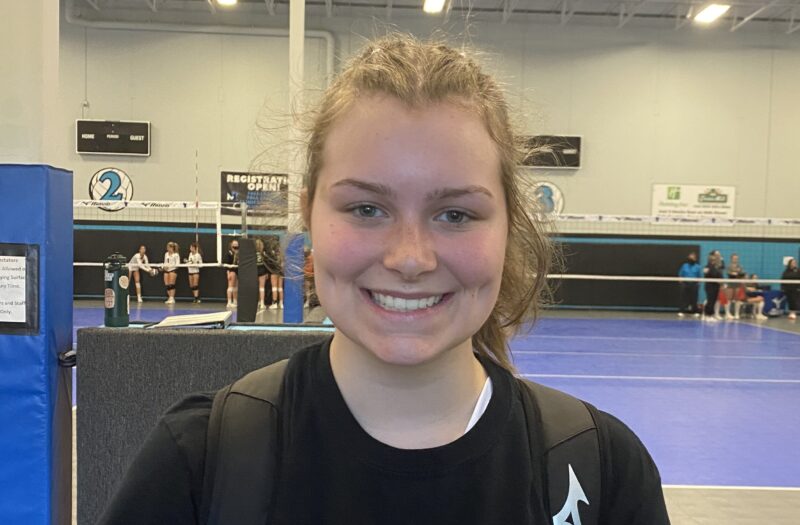 Posted On: 06/1/21 3:50 PM
The freshmen came out to play last weekend during the Mizuno Showcase in Rockford, IL and the pin hitters did not disappoint. The all around solid play including mixed up shots, great defense, and stellar blocking made for some exciting matches even with the hot, humid conditions. I have highlighted some of the top pin hitters from last weekend. 
Macy Wukawitz, Outside - East Ridge High School, Kokoro Volleyball Club 
Wukawitz had an awesome weekend taking her Kokoro team to the semi-finals in the Showcase last weekend. She plays with a really high swing and will put out of systems balls into play with such control. She not only played strong in the front row but also provided solid defense in the back row as a six rotation player. Wukawitz also showed leadership as her team battled in some tough matches over the course of the weekend.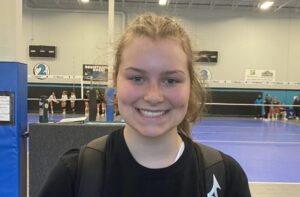 Kendall Duval, 5'8" Outside - Hill-Murray High School, Minnesota One Volleyball Club
Duval played top level offense and defense over the weekend. She not only serve received out of her mind, she also had 11 aces in one match. When she rotated