The "unfinished business" series rolls on!
We're looking at more of last year's tournament teams that could make a push for the title in 2021. Today's subject: Class B.
Here are three teams to keep an eye on.
Norris
This is going to be a trendy pick. There are good reasons for it, too.
Last year, Norris had the kind of exciting, action-packed season that many were expecting to see. This is, after all, one of the most talented programs in the state on a consistent basis. The Titans earned the two seed in Class B after a thrilling and successful regular season. They promptly marched to the title match before falling in four sets to Omaha Skutt as the Skyhawks claimed their sixth consecutive championship.
Some observers may tell you that Class B is wide open this year. There are certainly some pending questions regarding Skutt's lineup, and this might be the time for Norris to capitalize on its stacked roster.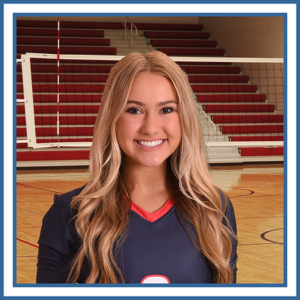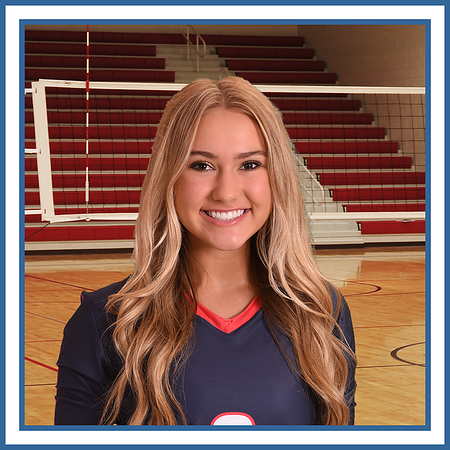 Let's talk about that roster. Setter Maisie Boesiger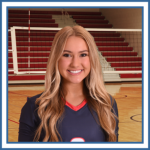 Maisie Boesiger 5'5" | S Norris | 2022 State #198 Nation NE enters her senior year as the heartbeat of this team. The way she distributes the ball, plays floor defense, and fires up her team makes her a treat to watch.
Boesiger is joined by an impressive group of seasoned veterans. Ella Waters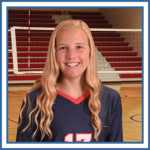 Ella Waters 6'3" | OH Norris | 2022 State NE and Sydney Jelinek Sydney Jelinek 5'10" | OH Norris | 2022 State NE are two players who will help spearhead the offensive attack. Gracie Kircher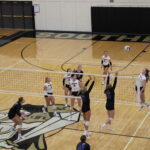 Gracie Kircher 5'11" | OH Norris | 2023 State NE will also play an expanded role. There are younger players who are also looking to step up, including Celia Spilker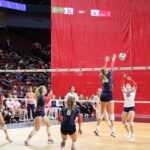 Celia Spilker 6'4" | OH Norris | 2024 State NE and Anistyn Rice.
The journey won't be easy. Kalli Kroeker, Brianna Stai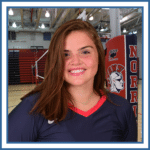 Brianna Stai 5'11" | MB Norris | 2021 State NE , and Molly Ramsey were all major contributors that cannot be readily replaced. In the end, though, these Titans have something to prove.
York
Don't overlook this York team. They may not be inside the big metros that get a lot of the buzz, but this squad can make some noise.
The Dukes earned the sixth seed in last year's tournament and fought valiantly in the first round before falling to Elkhorn. There is some senior leadership to replace from this postseason squad, but there's also a lot of upside to York's team heading into the fall.
It all starts with Masa Scheierman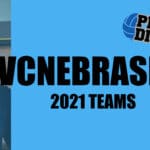 Masa Scheierman 6'0" | OH York | 2022 State NE . The rising senior superstar recorded a whopping 516 kills in 2020 on an impressive .290 hitting. She can do it all from the outside hitter spot. I have little doubt that Scheierman can carry the weight of the team on her shoulders.
Destiny Shepherd will also provide some valuable veteran leadership on the court. She is looking for a productive final year after leading the Dukes in digs a season ago. Josie Loosvelt and Brynn Hirschfeld will also make major contributions in that phase.
So, if last season is any indication, York can be a postseason threat again in 2021.
Waverly
The Vikings were one of the favorites to challenge Omaha Skutt for the Class B title last year. Even though tournament play didn't go the way Waverly was hoping, the regular season still exhibited this team's ample talent and bright future.
Of course, Waverly will have to deal with the departure of outside hitter Whitney Lauenstein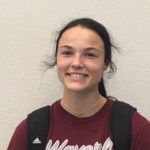 Whitney Lauenstein 6'1" | OH Waverly | 2021 State NE . That would be a major loss even for a team with incredible depth. Bailey Jeffers Bailey Jeffers 6'0" | OH Waverly | 2021 State NE is another big loss on the left side.
However, this Vikings team knows how to be resilient. They'll be happy to have senior middle blocker Bekka Allick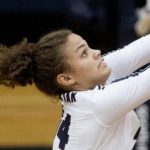 Bekka Allick 6'3" | MB Waverly | 2022 State #7 Nation NE back after losing her to injury in the middle of last season. Speaking of senior leadership, Karsen VanScoy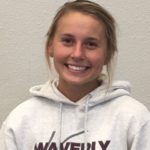 Karsen VanScoy 5'4" | DS/L Waverly | 2022 State NE will be a crucial player in Waverly's backcourt for one final year. Hannah Allick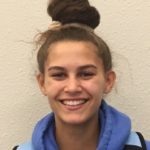 Hannah Allick 5'6" | S Waverly | 2022 State NE , too, is a senior who is determined to go out on top.
It's important to remember that the Vikings have plenty of time to adjust to a new-look lineup. If this adjustment goes well, Waverly could find itself in contention again.