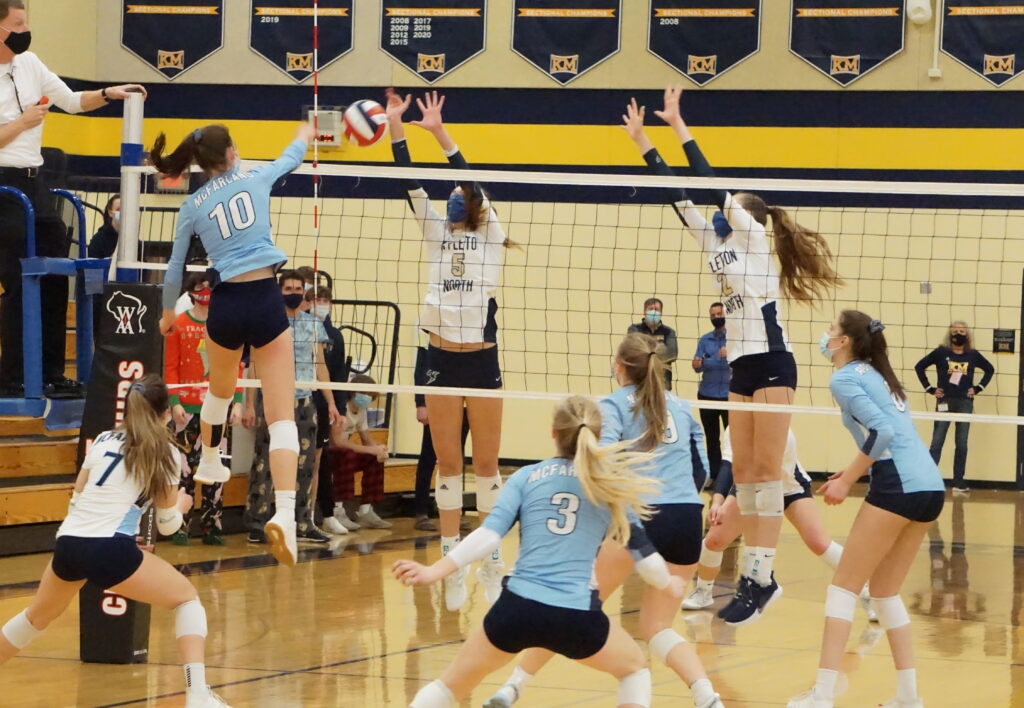 Posted On: 07/28/21 5:39 PM
Promising volleyball players have been standing out all over the state of Washington. From North to South, and East to West, talent abounds in the Evergreen State with young prospects consistently climbing the volleyball ladder in different areas of the state.
With that in mind, we're starting a series that will highlight some of the most promising Washington players according to their positions, classes and regions. In today's article, we'll present you to three outside hitters from the 2023 class who have been turning some heads in the Everett region.
Isabella Christensen – HS: Lake Stevens – Club: Washington Volleyball Academy
Isabella Christensen is a powerful outside hitter who carries the offensive load of both her high school Lake Stevens and her club team Washington Volleyball Academy. Her 6'1" frame certainly helps but Christensen has clearly put a lot of work on her craft as she has a wide variety of shots and is equally effective (and powerful) from either the right of the left sides. Her angle hit from the right is a beauty to watch as she quickly approaches to meets the ball between the setter and the pin and unleashes all her power on it.