Here are a handful of 2024 prospects to keep an eye on this fall season. These newcomers to Prep Dig's prospect analysis bring a range of experience from their freshmen seasons as well as upside that will be fun to watch develop during their prep careers.
Maddie Cugino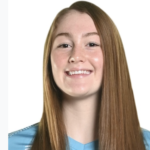 Maddie Cugino 5'9" | OH Oletangy Orange | 2024 State OH – Cugino is one of the better ball control prospects in this class. She averaged over eight digs per match for Oletangy Orange a season ago and should contribute more this season with the graduation of their team leader in total digs from 2020. She has good first-step pursuit and plays with good composure.
Mialee Dabbelt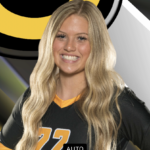 Mialee Dabbelt 6'0" | OH Centerville | 2024 State OH – Dabbelt should be among the key offensive threats for Centerville on the left side. She has good size for the position at 6'0 and has shown ability to be effective with an aggressive arm. Her ability to grow competitively and learn to minimize her errors could be a big factor towards the Elks ability to make a deep postseason run.
Kahlen Kulms Kahlen Kulms 6'0" | MB Preble Shawnee | 2024 State OH – Kulms returns to Preble Shawnee with a solid season under her belt from a year ago. She led the team in blocking and at 6'0 she brings good size to the net. She also was among the top attackers for the Arrows in total attempts and will be counted upon to make bigger contributions following the graduation of some key offensive teammates.
Bella Martinez Bella Martinez 5'10" | MB Newark | 2024 State OH – The 5'11 versatile attacker returns to Newark as a primary option in their offense. She saw a fair amount of opportunity to swing a season ago as a freshman and returns bringing with her good club experience playing with A2. Look for her to increase her production this season.
Lucia Martino Lucia Martino 5'6" | S Gilmour Academy | 2024 State OH – Martino's role with an experienced and talented Gilmour squad remains to be seen. As the defending state champions look to fill the numbers vacated by their senior setter from a season ago, Martino could be one to help contribute in this role. 
Charlie Meadowleal Charlie Meadowleal 5'6" | S Walnut Hills | 2024 State OH – A 5'5 setter, Meadowleal returns to the varsity squad for Walnut Hills in the setter role, looking to help her squad improve their overall record in the ECC. She has experience that should help her make bigger contributions and provide more leadership from her role.
McKennah Metzger McKennah Metzger 5'11" | MB Aurora | 2024 State OH – With good size at 5'11, Metzger should contribute well for her team in the front row. She is a multi-sport athlete with good competitive sense and leadership for her team. Look for her role to increase as a member of Aurora's varsity squad.
Julia Sprecher Julia Sprecher 5'10" | OH Magnificat | 2024 State OH – One of North Royalton's primary offensive threats in 2020, Sprecher led the Bears at 2.3 kills per set as she was second in total attempts on the season. She also collected over eight digs per match. Look for her to capitalize on that competitive experience gained as a freshman.