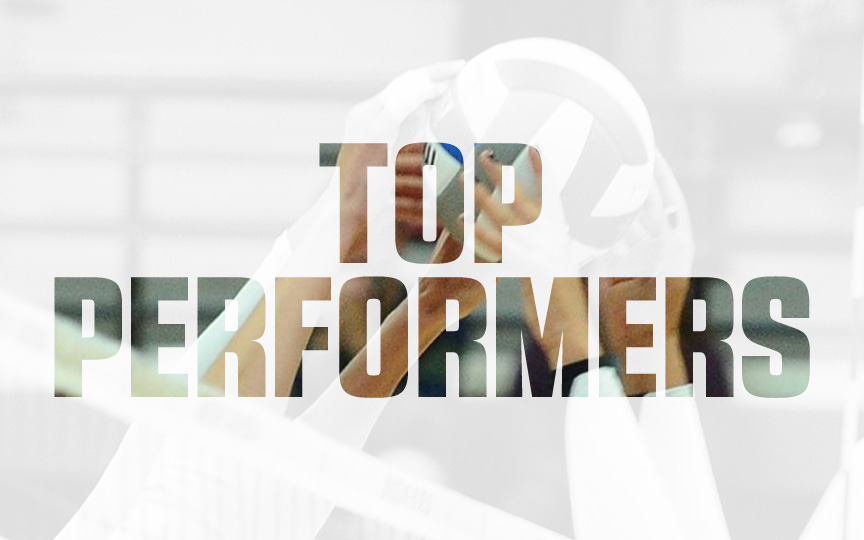 Posted On: 08/22/21 7:19 PM
The high school season kicked off this weekend with many teams across the state seeing action. Here are a few athletes that made big contributions for their teams.
Kate Hafer Kate Hafer 5'11" | MB Bishop Fenwick | 2022 State OH – 2022 | MH | Bishop Fenwick
Hafer started the 2021 season in a big way in leading the Falcons to a 3-1 win over a good Cincinnati Hills Christian Academy team. She hammered 18 kills while hitting at a high rate of efficiency at .516. She also collected three blocks. The 1st team all-league honoree from 2020 is an active middle that can score in multiple ways in front and behind the setter. She should be a big factor for this team on both sides of the ball throughout the season.
Sophia Hudepohl Sophia Hudepohl 5'9" | S St. Ursula | 2022 State OH  – 2022 | S | St. Ursula Academy
The senior setter dished out 36 assists in the 3-0 win over Lebanon in the opening match of the season for both schools. Hudepohl, among the best setters in the senior class, should have this offense producing with good efficiency and effectiveness all season given her skills and their depth of point scoring around the court. The Bulldogs hit .316 for the match.
Kamryn Hunt Kamryn Hunt 6'1" | OH Northview | 2023 State OH – 2023 | OH | Northview
Hunt is a big arm on the left side for Northview and she asserted herself well in their first match of the season as she terminated 25 kills in a five-set win over Avon. She hit .271 on the match while collecting 14 digs. Hunt is among the top-ranked prospects in our 2023 rankings and should continue to be a big impact point scorer for the Wildcats all season.
Mya Sopata Mya Sopata 5'10" | MB Nordonia | 2022 State OH  – 2022 | OH/MH | Nordonia
Sopata is a physical athlete as exemplified by her lift off the floor and her aggressive arm. Nordonia split two contests this weekend over five total sets. However, Sopata was a big highlight for the Knights. She terminated 23 kills with an average of 4.6 kills per set. On the defensive side she picked up 39 digs for an average of 7.8 per frame.
Grace Wolf – 2022 | OH | Oak Harbor
Wolf is a 5'9 outside hitter from Oak Harbor that earned 2nd-team all league honors in 2020 in the Bay division of the Sandusky Bay Conference. She has an aggressive arm that generates good power, which was on display in their first match against Genoa. Wolf tallied 18 kills in the 3-0 victory, averaging six kills per set while hitting an impressive .484. She also picked up nine digs in the win.