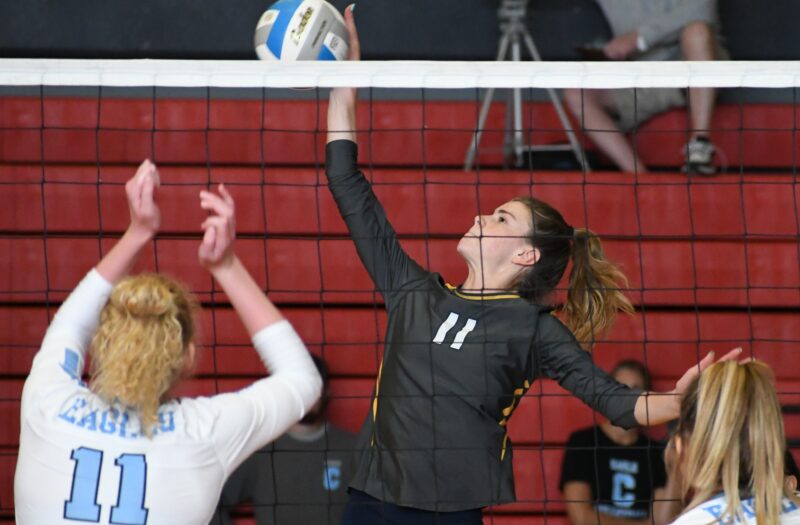 Posted On: 09/12/21 7:22 PM
A stacked field of some of the best the West of the state has to offer met up at East Kentwood on Saturday.
The East Kentwood Volleyball Classic was a 9-team field that held three, 3-team pools. The pool winners then met for a 3-team pool of their own to determine the Classic champion.
In the Red Pool, Grand Rapids Christian (No. 2 D2) came out on top of Holland Christian (No. 13 D2) and Wayland (HM D2).
In the Black Pool, Hudsonville (No. 2 D1) bested Grand Rapids Catholic Central (No. 5 D2) and the hosts, East Kentwood (No. 15 D1).
In the Silver Pool, Rockford (No. 5 D1) got past Lakewood (No. 4 D2) and Grand Rapids West Catholic (No. 12 D2).
In the championship pool, all three teams would pick up a win and a loss. Play started with Rockford besting Grand Rapids Christian 27-25, 25-22.
The Eagles would then bounce back and hand Hudsonville its first loss of the season by scores of 25-20, 25-22.
Hudsonville would respond with a dominant 25-13, 25-16 win over Rockford to close out play.
Due to the scoring differences in the sets, Hudsonville came away as the tournament champions.
"I