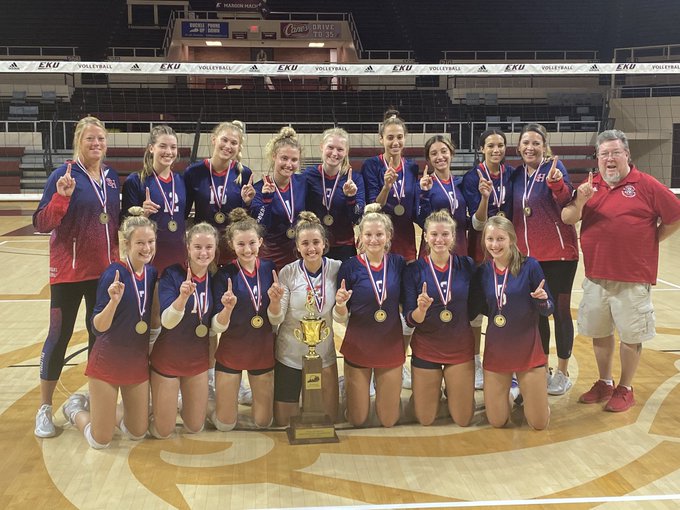 Posted On: 09/24/21 11:30 PM
Currently ranked fifth in the state, All "A" Classic champion and Region 9 frontrunner St. Henry is among Kentucky's top high school volleyball teams.
The Crusaders captured the All "A" Classic state title earlier in the month, prevailing as the top small school volleyball team in Kentucky. 
St. Henry is 23-5, still undefeated in Region 9.
A contender for the state title, St. Henry is already building momentum in the second half of the 2021 high school volleyball season. 
A look at three St. Henry players to watch follows. 
Taylor Preston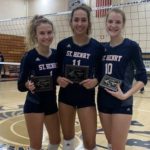 Taylor Preston MB St. Henry | 2022 State KY is a senior middle hitter for St. Henry. Agile, Preston moves well from side to side and closes blocks with the opposite hitter and outside hitter regularly. Preston executes quick attacks on offense and is a productive blocker. 
Abby Schaefer Abby Schaefer DS/L St. Henry | 2022 State KY is a senior libero for St. Henry. Schaefer turns the first touch into a solid pass to the setter consistently and has displayed the ability to set. Athletic, Schaefer possesses solid passing skills and defensive skills.
Cora Taylor Cora Taylor S St. Henry | 2022 State KY is a senior setter for St. Henry. A vocal leader, Taylor possesses strong communication skills and runs the offense successfully. Taylor