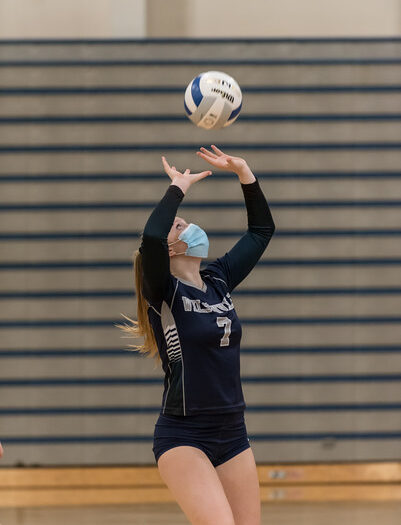 Posted On: 09/14/21 3:28 PM
The second week of high school play has come to a close so now it is time to spotlight some players who did BIG things as a top performer for their team this past week.
Check back next week for week three top performers! 
(Players are listed in alphabetical order)
2023 Emma Alewine, 6'1", MB, Wilsonville High School, NW Elite
The starting middle blocker for the Wilsonville High School Wildcats, Alewine showed steady play in the Wildcats three matches. She totaled up 25 kills, hitting a .476, 8 blocks, 8 digs, and had a 97.2% serving efficiency. Her coach commended her on her high energy and good work ethic.
Last club season she played for NW Elite 16-1 National. 
Alewine is currently not committed to a school for the fall of 2023.  
2022 Amelia Evans, MB, Ashland High School
The starting middle blocker for the Ashland High School Grizzlies, Evans had an impressive 9 kills and 10 blocks in the team's match versus Eagle Point. The Grizzlies relied on her dominating netplay.
Evans is currently not committed to a school for the