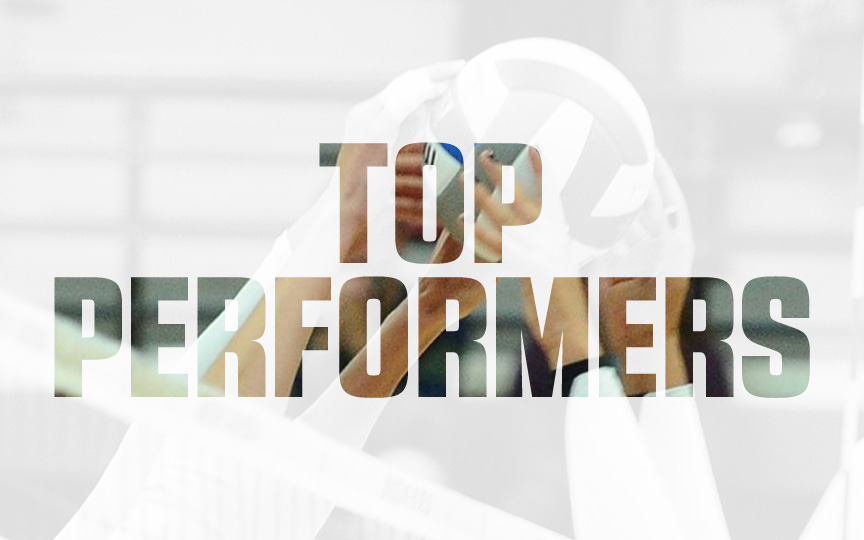 Posted On: 09/29/21 4:24 PM
Devyne Eisenhauer Devyne Eisenhauer 5'8" | OH Margaretta | 2022 State OH  - 2022 | Margaretta
The Polar Bears are 13-3 overall and on a four-match win streak following their recent 3-2 win over Edison. The 5'8 Eisenhauer is averaging 3.9 kills per set and totaled 17 kills on Tuesday to lead three athletes in double-digit kills. On the defensive side, she picked up 24 digs. When she gets her feet to the ball and has good rhythm in her approach work she can generate good arm speed that can produce a lot of pace that can get the ball onto defenders quickly.
Ashley Newell - 2022 | Rivier View
The 6'0 senior had 16 kills for the Black Bears in their 3-1 win over John Glenn. She terminated 50% of her attempts on the evening and hit a .469 efficiency. On the defensive side she added three blocks. For the season, Newell is averaging 3.4 kills per set. She sees a lot of attempts in River View's offense and is most effective around the setter through quick tempo options. River View is currently 12-4 overall.
Nicole Niven - 2022 | Loveland
Niven led Loveland to a 3-0 win in ECC play as she tallied 17