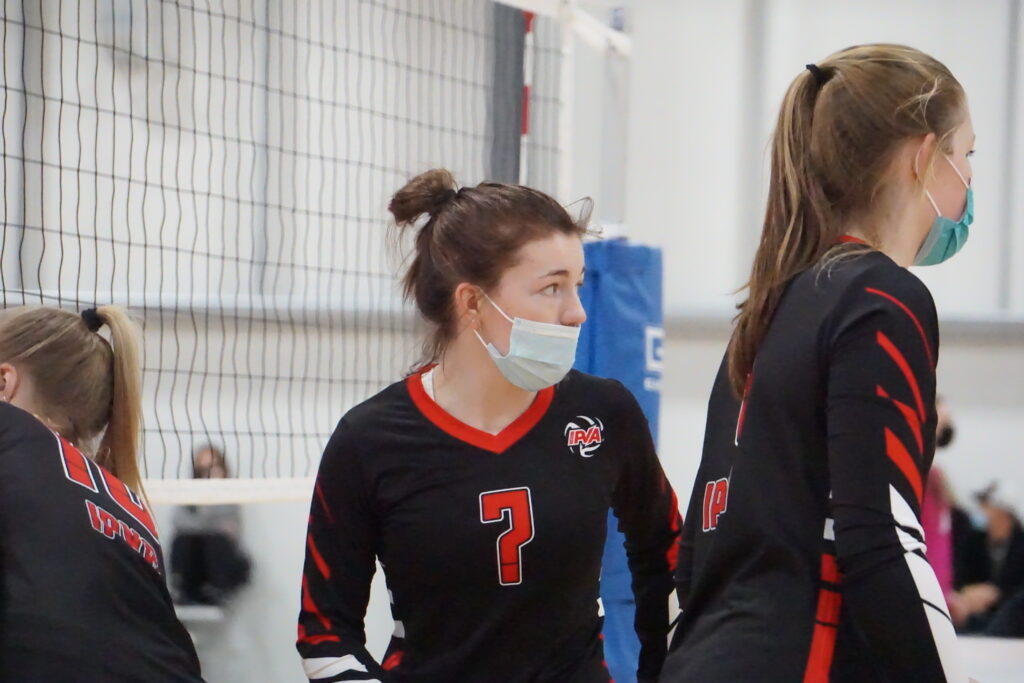 Posted On: 10/25/21 2:58 PM
Tournament time and regional finals always bring a different energy to the court.  Last week there were some upsets in Class 4A and 5A that may have thrown a few curveballs in the path to Cedar Rapids for some teams.  For Class 4A and 5A, the higher seeds get to host which can be a major advantage.  Of the teams that are still left in regional final play, some will be breaking through for the first time in quite some time.  There will be new faces competing in Cedar Rapids next week.  Here are a few matchups that are intriguing heading into the regional finals with a berth to the state tournament on the line. 
Class 4A – Sioux City Bishop Heelan 19-16 @ Council Bluffs Lewis Central 19-15
There is a new Class 4A team who will be breaking through to the state tournament this year.  Glenwood has dominated the Western part of the state with advancing to Cedar Rapids the past two years and Sergeant Bluff- Luton has moved to Class 3A which created some room for new teams to break through. Lewis Central outlasted Glenwood in the Regional Semifinals with a five set thriller, winning 16-14 in the final set. The Titans have been led all season by two attackers with over 200 kills each in Maddie Bergman and Anna Strohmeier.  After starting the season 2-9, they have won 9 of their past 10.  Bishop Heelan has plenty of volleyball history on its side and will look to get back to the state tournament.  The Crusaders are led by four attackers with over 100 kills, with the top kill leader being Freshman, Mailiya Hacker.  Lewis Central defeated Heelan 2-1 at the Sioux City East Tournament on September 25. 
Class 4A North Polk 26-10 @ Bondurant-Farrar 31-7
Bondurant-Farrar has defeated North Polk twice so far this year, once at a tournament and then a sweep in Raccoon River conference play.  The Bluejays have a really athletic lineup with two attackers over 300 kills with Hallie Bedier Hallie Bedier MB State IA and Kendall Anderson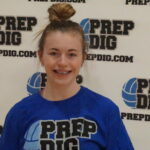 Kendall Anderson 5'7" | OH Bondurant-Farrar | 2022 State IA . Anderson is committed to play volleyball at Sioux Falls (NCAA D2).  Setter, Tori Carroll Tori Carroll 5'6" | S Bondurant-Farrar | 2022 State IA is nearing 900 assists.  North Polk is led by Tiana Gehling with over 200 kills.  In the past month, the only losses North Polk has suffered has been to other teams still playing in regional semifinals or finals in Bondurant-Farrar, Western Christian, Des Moines Christian, and Johnston. 
Class 4A Pella 29-9 @ Oskaloosa 30-4 
These teams are probably way too familiar with each other.  This will be the fourth time they have played each other.  Oskaloosa won 2-1 at the SEP Tournament, Pella won the conference dual, but Oskaloosa had the last laugh at the conference tournament with a 2-1 win in the finals.  They are only separated by 20 miles with many of these athletes playing club with each other as well as competing against each other in plenty of other sports.  Oskaloosa is led by one of the top all around athletes in the state in Faith DeRonde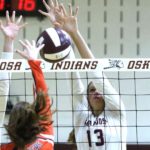 Faith DeRonde 5'10" | OH Oskaloosa | 2022 State #165 Nation IA who has a blazing 460 kills on the season.  Pella will come after Oskaloosa with a balanced attack with five players who have over 100 kills that includes Bailey Van Voorst Bailey Van Voorst 5'10" | MB Pella | 2022 State IA leading the way with over 300 and a really physical dynamic middle blocker in Jasmine Namminga Jasmine Namminga 6'1" | MB Pella | 2023 State IA .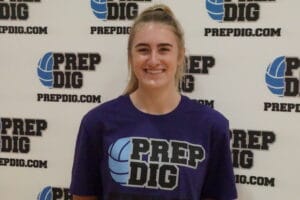 Class 5A Council Bluffs Abe Lincoln 17-24 @ Urbandale 32-8
On paper this should be all Urbandale, but that was the case with Abe Lincoln and West Des Moines Valley.  Abe Lincoln dropped the first two sets to Valley 25-19, 25-20, then came back to win the next three with the fourth set going 33-31 and 15-13 in favor of the Lynx to punch their ticket to the regional final.  Momentum is a dangerous thing in volleyball and Abe Lincoln has plenty of it.  They will be led by their two top attackers in Baylie Girres and Azaria Green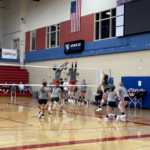 Azaria Green 6'0" | MB Council Bluffs Abraham Lincoln | 2023 State IA .  Urbandale has the top Junior in the state in Lily Dykstra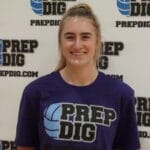 Lily Dykstra 6'0" | OH Urbandale | 2023 State IA who could surpass 600 kills tonight.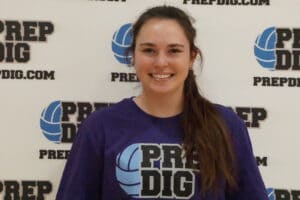 Class 5A Johnston 26-11 @ Cedar Rapids Kennedy 24-11
Two teams who are looking to breakthrough to the state tournament.  Kennedy is looking to become the first Cedar Rapids public school to play in their hometown state tournament since Jefferson went in 2018.  Kennedy is led by Molly Joyner Molly Joyner 5'10" | OH Cedar Rapids Kennedy | 2022 State IA with 238 kills while also having one of the top Junior setters in the state in Mara Fluent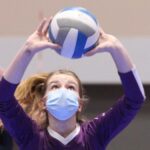 Mara Fluent 5'9" | S Cedar Rapids Kennedy | 2023 State IA .  Johnston has another top Junior setter in Molly Trachta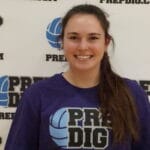 Molly Trachta 5'8" | S Johnston | 2023 State IA who has nearly 800 assists on the season while her offense is led by Dasha Svitashev Dasha Svitashev 5'9" | RS Johnston | 2022 State IA with 270 kills, one of three Dragons with over 200 kills. These two have played once already this year with Kennedy defeating Johnston 2-1 on September 4 at the Cedar Rapids Washington Invite.